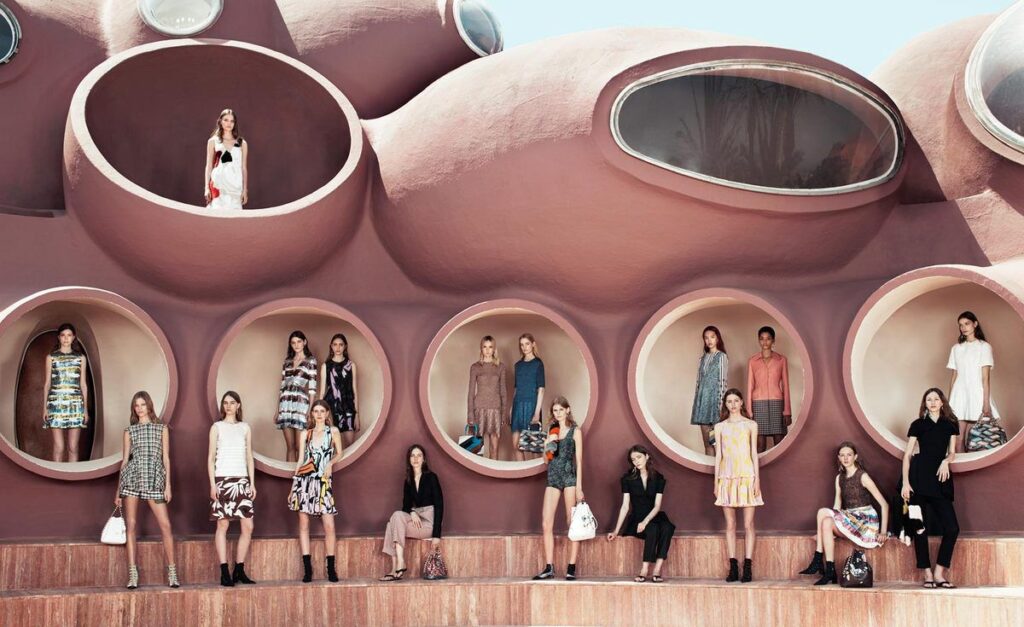 Before Frank Gehry and before Zaha Hadid there was Palais Bulles, the world's wildest mansion, an experimental monument, which stood at the forefront of contemporary architecture of the 1970s. The 'Bubble Palace' was built as a revolutionary laboratory of the avant-garde design principles of its time, facing the stunning bay of Cannes. A month after the death of its current owner, couturier Pierre Cardin, this icon is offered for sale.
Designed by Hungarian visionary architect Antti Lovag for his patron, French industrialist Pierre Bernard, the complex situated in Théoule-sur-Mer, took over a decade (from 1975 to 1989) to complete. Following Bernard's death in 1991, it was purchased by Cardin who turned this it into a showcase of his taste, famously called it 'Architectural folly.'
The terra-cotta-colored 10-bedrooms building was constructed from a wire and mesh balls covered with concrete, typical to the igloo houses of the time. Each room was decorated by contemporary artists, such as Partic Breteua and Jerome Tisserand, and it has been the backdrop of endless fashion shows, photo shoots, and movies, where the house, the gardens, the ponds, the pools and their extravagance could be seen, making the house a recognizable landmark. The French-Italian couturier put it on the market a couple of years ago for a tag price of EUR 350mm, but it did not sell.
Palais Bulles is the ultimate and monumental example of its era, when maximalism, exaggeration, dramatic forms, psychedelic allure, and the space-age fascination with the bubble were at the core of futuristic architecture. It captures the 'golden age' of futurism, when themes related to the space race between the US and Soviet Union came to shape modern architecture, and when artistic expression and craftsmanship were introduced to building construction. In fact, Cardin had never spent a night there, but utilized the house and grounds for entertainment. Considered historical monument, the future owner won't be able to make alterations as typical to important work of architecture, but will have to fall in love with it. Above: Photo © Dior; Dior Cruise 2016 collection.