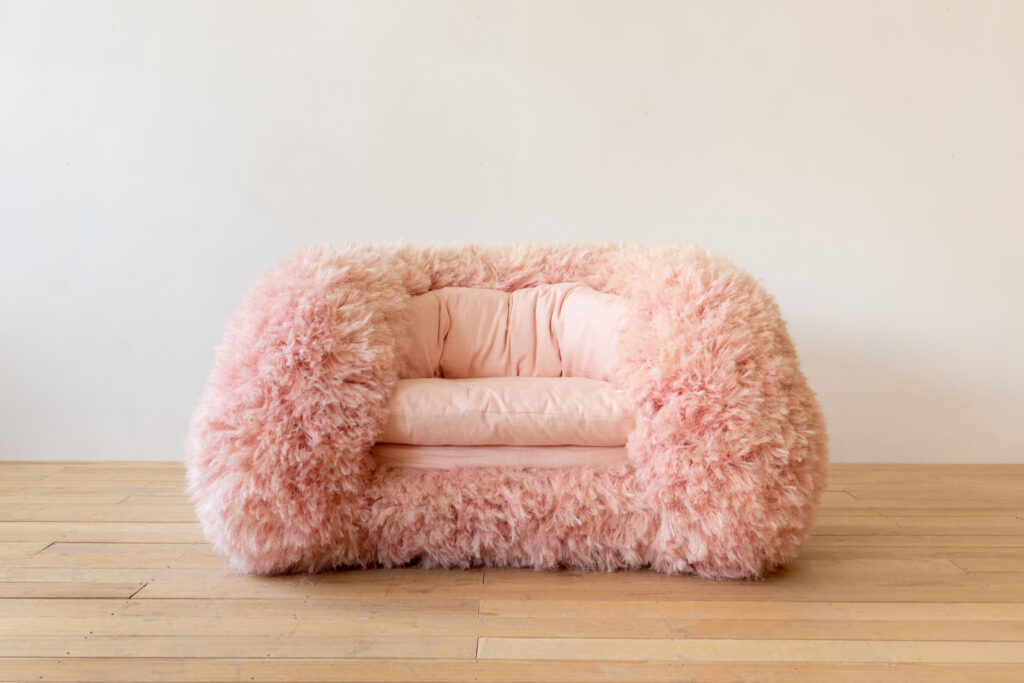 A friend of mine who is a world-renowned scientist recently said that the world is divided into two groups of people: those who believe in current global issues and seek to solve them, and those who do not. He was referring to issues such as climate change, pollution, waste, extinction of species and indigenous food, the danger of processed foods, sustainability, and the ethics of agriculture. Mexican designer Fernando Laposse belongs in the first group. He is a designer and an activist who recognizes design as an engine of change and renewal, addressing the environmental crisis, restoring indigenous seed stands, and the decline of vegetable varieties.
Laposse's current solo exhibition Ghosts of Our Towns at Friedman Benda demonstrates his efforts to preserve the indigenous and to express those issues through the design form. He formed his message articulately and expresses his vision; his work contemporarily and filled with narratives, making him one of the most sought-after contemporary designers by museum curators today, but also intriguing to anyone interested in design, culture, and agriculture. As a daughter to a pioneer horticulturalist and a follower of the Slow Food Movement (which promotes local food and encourages the farming of the local ecosystem) I immediately felt a connection to his agenda.  
A graduate from Central St. Martin's College of Art and Design, Laposse had lived in London for 14 years before going back to his hometown Mexico City. It is then that the 34-year-old had come to terms with his heritage and began developing a passion and care for saving Mexico's nature extinctions. The turning point was going back to Tonahuixtla, a small mountainous town in rural Mexico that is historically known as a center for growing indigenous corn and where he spent time growing up. It was upon returning that he discovered the decline of native corn, which was no longer being grown in that area; this inspired the founding of his design project, named after that town. With the help of 35 native farmers, Laposse seeks to revive the richly colorful and nearly lost heirloom of corn and to create design based on social, vegan, and sustainable values. It is the vibrant and colorful leaves of the corn that became his material for design, utilized for intricate patterns affixed to flat surfaces of wood. After that came agave, from which he invented a way to produce another eco material for furniture which looks like vegan fur, hairy and colorful. For his next project—a museum installation next spring—Laposse will be using dried avocado skin. The design objects support the project as a whole.
Laposse excels in demonstrating the values that reflect the world of 2020s design like craftsmanship, a strong activist narrative, community employment, recovering traditions, and objects that reflect cultural and national identities. The veneer material that he creates and is included in the current MoMA show Life Cycles: The Materials of Contemporary Design (see below) is an innovative and intriguing way to achieve new vegan fibers. The objects—a wall mirror, armchairs, a chaise, tables, cabinets—are functional and attractive; however, I am looking forward to seeing the next phase in this designer's career and the way he takes his materials as a point of departure for new forms. After all, Form follows Concepts. 
The exhibition is open at Friedman Benda through October 14th.