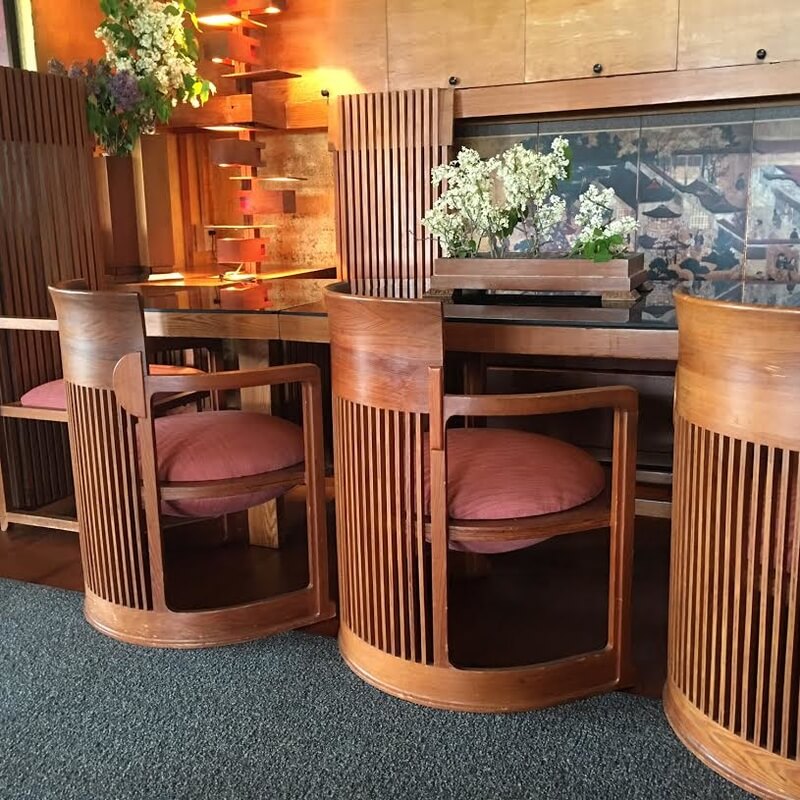 The terms 'organic architecture,' 'prairie architecture,' and the 'American Home' have been closely associated with Frank Lloyd Wright, the hero or 20th century architecture. Yet, what I have learnt this weekend, following the Frank Lloyd Wright Heritage Trail, recently established by the State of Wisconsin, is that while you can theoretically comprehend these terms, you cannot fully experience and understand them in association with Wright until paying a visit to Taliesin, Wright's complex (home, school, and studio) in Spring Green Wisconsin. After all, the houses he built for himself have been his most important residential buildings. W
right grew up in Wisconsin, and returned here in 1911 at age 44, to build his ultimate home, Taliesin, a retreat for himself and lover, Mamah Borthwick Cheney.
The house, which he built on a land owned by his ancestors, resulted out of a personal crisis (leaving his first wife and six children), and promoted another tragedy (when it was burnt down in 1914 killing his loved-one), yet, it had ultimately become his victory. It is here, that he was able to conceive, over a period of four decades, the notion of the American house, perfectly fit into its prairie. Taliesin has become into one the most ambitious and breathtaking expressions of the Wright's organic architecture, itself associated with the Romantic Movement of the eighteenth- and nineteenth- centuries, but bets popularized by Wright himself.