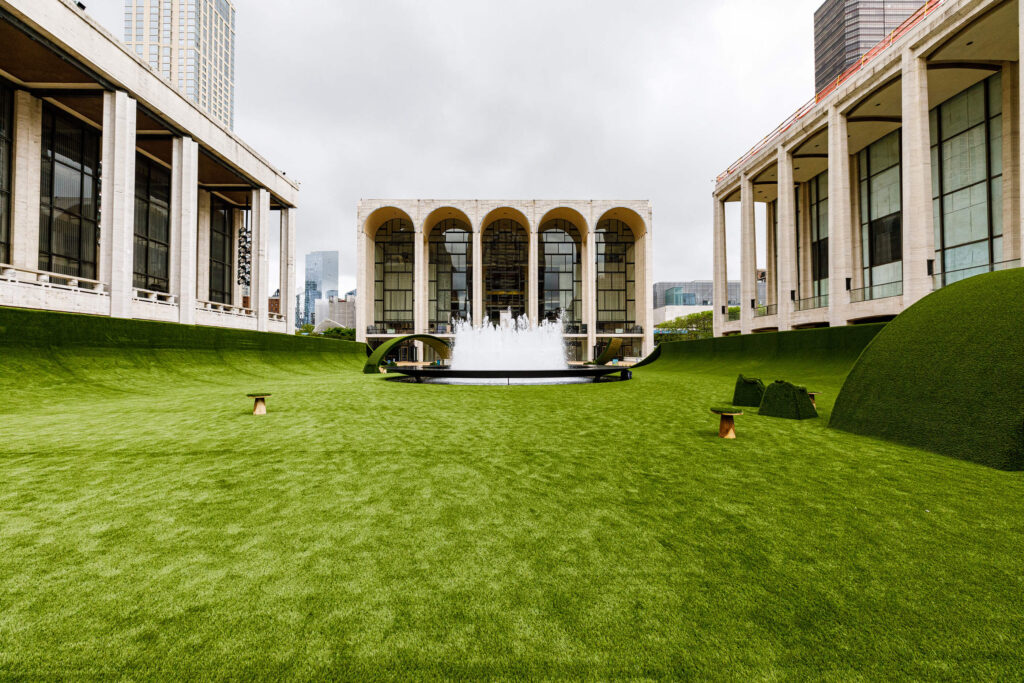 The pandemic put new challenges in front of architecture and has caused many changes in the way we live, travel, and entertained. But now, as world is gradually opening up and reviving, the New York's performing arts industry is coming back and in a surprising and uplifting way. Get ready as performance artists finally going back to work.
Last Monday, New York City received an amazing gift for the summer and one which will expand the way we are going to live in the next couple of months. It is called The Green, an enormous lawn space at the campus of Lincoln Center for the Performing Arts, the city's anchor of culture and public life. The iconic plaza was reimagined into curved grass surfaces as a site of endless pop-up outdoor performances.
The celebrated award winning set designer, Mimi Lien is responsible for reimagining this plaza, and for turning it into a playground of enjoyment, rest, and culture. From functioning as a walk through to see performances of opera, concert, ballet, or theater, into the space of performance. I spoke to Mimi in the new episode of Designing the 21st Century. All images courtesy Lincoln Center, by Sachyn Mital.
This episode is supported by Rago/Wright, specializes in the sale of 20th and 21st century art, ceramics, jewelry and design at auction.