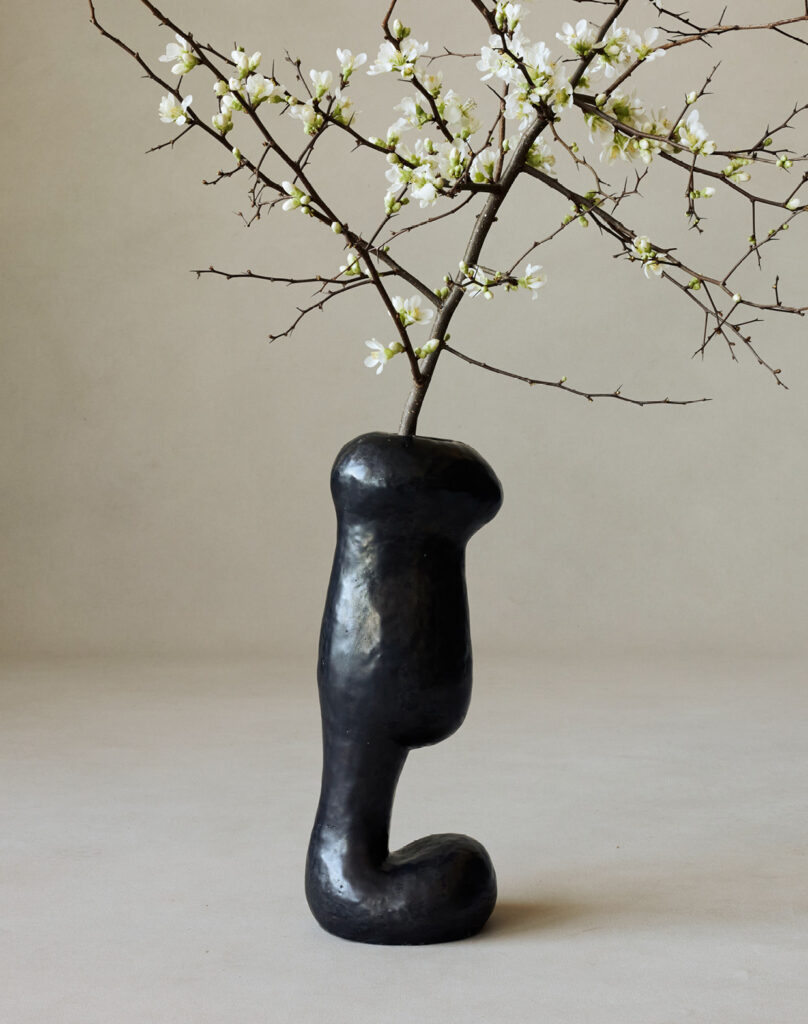 Robin Standefer and Stephen Alesch, co-founders of the award-winning architecture brand Roman and Williams, marked a new chapter in New York décor shopping when they opened RW Guild: a shop filled with home furniture and accessories created by artisans from across the globe. The curated space evokes the feeling of walking into a dinner party in a dazzling New York home. It was born from a taste for the natural materials (clay, wood, stone), the serene, the organic, the crafted, and the colorless—capturing the current taste of highbrow culture in the Big Apple. Their next project, situated just a couple doors down on Canal Street, is called the Guild Gallery, where the two present solo and group exhibitions of artists working across a range of mediums.
Last week, I attended the opening of a solo show for NYC-based ceramicist Maggie Wells at the Gallery. Entitled On the Nature of Things, it is the first solo show for the 81 year old artist, who brings together a boundless experience through creating objects in clay, crafted in the traditional method of coiling. Wells' approach to materiality—expressed in her biomorphic sculptural vessels, her powerful abstracted and minimal forms, and in her black and white glazes—is the perfect fit for the aesthetics and vision of the Roman and Williams brand.
Trained as a painter, Wells told me that she became frustrated with the art world when she moved back to New York from San Francisco in the 80s, because her paintings were rarely accepted by the fine art galleries. At 35, she felt like an outsider with a lack of connections compared to her peers established in the art world. But eventually she discovered ceramics at the Greenwich House Pottery: the pottery studio in the West Village where many of America's most important ceramicists were trained. She had found a new connection, a new world where she could explore her creativity in an alternative way. This was when she completely shifted to creating objects and sculptures in clay. It is in clay that she finally found her absolute creativity, immediately forging her way. She understood that she must let the clay determine the direction, and let it speak.
Wells' inspirations fully enrich her artistic oeuvre. Her endless visits to the African Art in the Michael C. Rockefeller Wing at the Met and her admiration for modernists Hans Arp and Henry Moore are apparent in her work. Every piece, she told me, starts with sketches; and yet, she immediately moves to the clay so that it may determine the process and final compositions. Even at 81 years old she still takes classes, spending all of her days at the Studio. Congratulations on a fabulous show.