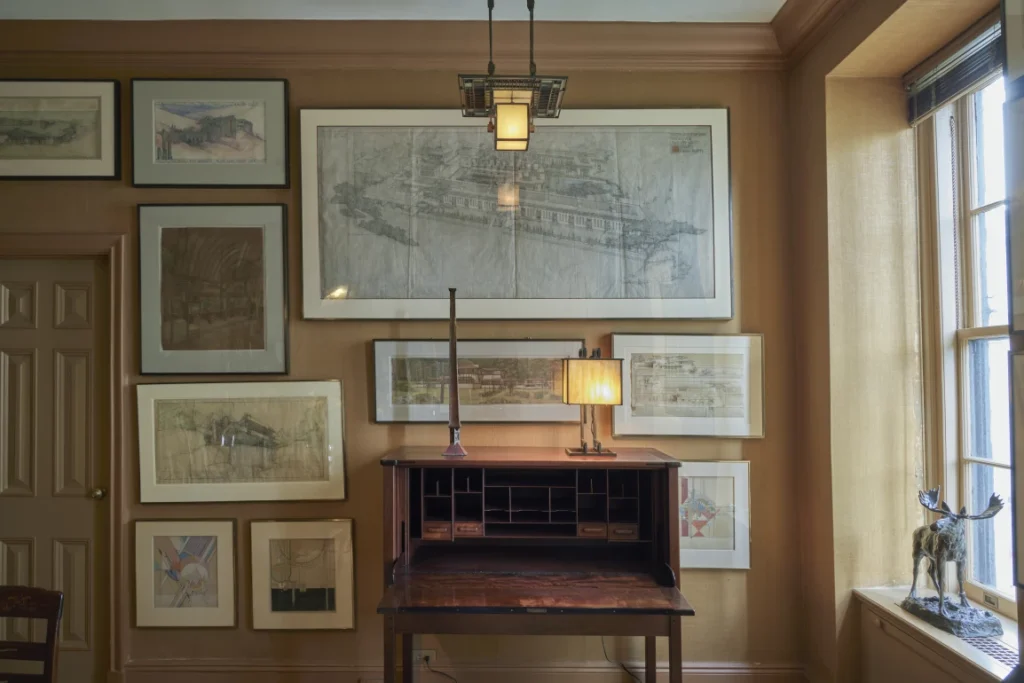 The most anticipated event in the American art world this spring is certainly the sale of the exceptional single-owner Wolf Family collection, which will be conducted by Sotheby's over the period of an entire week, starting on April 19th. Expected to draw audiences from all over the world, it is the most important collection of American art ever to appear at auction. It is hard to believe that it was accomplished in just a couple of decades by one generation that was new to art. Everything about the family's story and collection—a labor of love by Erving and Joyce Wolf—embodies the promise of the American dream. Shortly after finding each other in the 1950s, the two realized that they shared a passion and love for collecting. Yet, it took years for them to fully define their ultimate interest and the subject of their connoisseurship. They were a family that achieved enormous success in the business world before turning their focus to collecting art and decorative arts treasures, ultimately capturing the spirit and taste of America. They were not tastemakers by the current definition and their name may not be familiar to the general public, but the Wolf Family Collection has been very known within museum and art circles for decades.  
Visiting the family's classic Fifth Avenue co-op last week revealed their personal story; after all, it is only when you see a collection at its home, where it was assembled and lived with, that you can fully appreciate and understand it. To me, this visit marked a special memory, because I knew about the celebrated collection and its legacy despite having never seen it. The Wolf's son Daniel, a collector himself and a legendary dealer, told me all about it when we were introduced by curator Craig Miller. From his gallery on 57th Street, Wolf famously amassed an amazing collection of 25,000 photographs on behalf of his client, the J. Paul Getty Museum. This helped transform the museum into a leading center for photography. Daniel, who was married to architect Maya Lin, took part in a video I created on collecting Frank Lloyd Wright. He inherited his parents' curiosity and instinct, taking the lead by helping them to make the right selections, acquire the best of the best, and become amazing collectors willing to take risks. Sadly, he passed away two years ago at the age of 65.
Erving Wolf grew up in Cheyenne, Wyoming. He eventually married Joyce just two weeks after they met when she was in Denver to visit her cousin. The two started a family in Cheyenne before moving to Denver, where he founded the Wolf Land Company (Inexco Oil Company). Living in the West, the two began expeditions to local Indian reservations in Colorado, beginning to collect Navajo rugs and historic Native American jewelry crafted in the southwest. It is from the Indians that they learned to appreciate handcraftsmanship and design—skills which would help them two decades later after moving to New York to begin their expedition into the world of American art and design.
It is clear that it was the American spirit that they loved, and it's what led them to form such exquisite taste. You can see that spirit in the landscape paintings by Thomas Cole, Sanford Robinson Gifford, and the Hudson River School; in the exceptional Arts and Crafts pieces that the brothers Greene and Greene created in exotic hardwoods for their celebrated Blacker House in Los Angeles; in the 18th century masterpieces of furniture created in mahogany by the best craftsmen of Rhode Island and Philadelphia; in some of the best pieces by Louis Comfort Tiffany; in the remarkable Chinese export porcelain; and in the jewelry, silver, and sculptures. The collection clearly marks some of the best moments in American design, art, and craftsmanship—bridging the currents of American art across centuries.
As we sat in the family's living room surrounded by books and art masterpieces, their son Mathew Wolf told me how, as their fortune grew, so too did the collection. Wolf, who is overseeing the sale of the immense collection, was 13 when the family moved to Manhattan. He spent his high school years there, witnessing his parents grow their collection. I was intrigued as he told me the story about his parents' immense collection of Native American jewelry that disappeared from the home just days before they planned to install it in the nearby bank safe deposit. Now, 50 years later while taking apart the collection for the auction, it was found at the home hidden in a niche; it had been placed there and forgotten. Wolf says that it is time for all of these magnificent masterpieces to be enjoyed and lived in by others. After all, we are only the temporary keepers of timeless art. All images courtesy of Sotheby's.
---