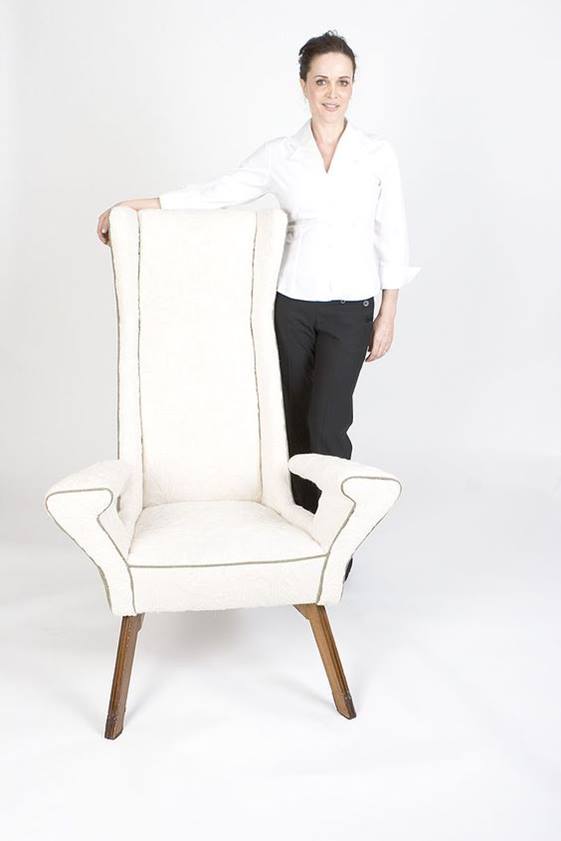 As a young girl, I used to gaze in wonder at the furniture and precious objects at my grandmother's beautiful house on Mount Carmel, in Haifa, Israel. It was the city's most beautiful house, with spectacular gardens, and was exquisitely furnished in Biedermeier. I remember that this house always touched something in me, but at that time, I did not know what that "something" was. Today, I know that this is where my taste began to take shape, when I was first connected to the world of design. It was the 1970s, and Israel was a young, developing nation. Very few cared about home design or about styling their environments, and there were few places to source furnishings.
When my grandmother emigrated from Germany, she did not bring with her all of these fancy furnishings. In fact, she barely survived the camps of the holocaust, where she lost her parents. She came to Israel as a refugee, forced to leave behind her beloved Munich without possessions. But she had the taste and the memory, and when, in the early 1950s, German immigrants in Haifa sought to turn the page the past in the favor of modernizing their homes, she bought everything she could get her hands on. Those wishing to sell items knew that she paid better than the flea markets, so they would knock on her door with all of those treasures which she loved. Aesthetics and taste were important to her and she was my source of inspiration. I did not know then that one day this passion would come to dominate my life and that I would turn it into a profession as an educator and design connoisseur.
Living with good design and art has become my philosophy. This is how I have raised my children, and this is the message that I have delivered to my students for nearly 30 years. Living with great design is not about money, but about culture; about honoring design as an expression of humanity. Taste is a skill that takes a lifetime to develop. Every day I learn something new, and every day, I teach those who want to learn. When my students become passionate, I know that my mission has been fulfilled.
Photographed is an armchair in our home, created by brilliant Italian architect Gino Levi-Montalicini for his own living room in Turin. When you live with design masterpieces, you are a custodian, and your responsibility is to care for them and preserve them, because one day they will be living with someone else. Design is not transitory; please do not treat it as such. Every piece you buy will play a role in your life, in your family's life; every piece will bring you joy and love.