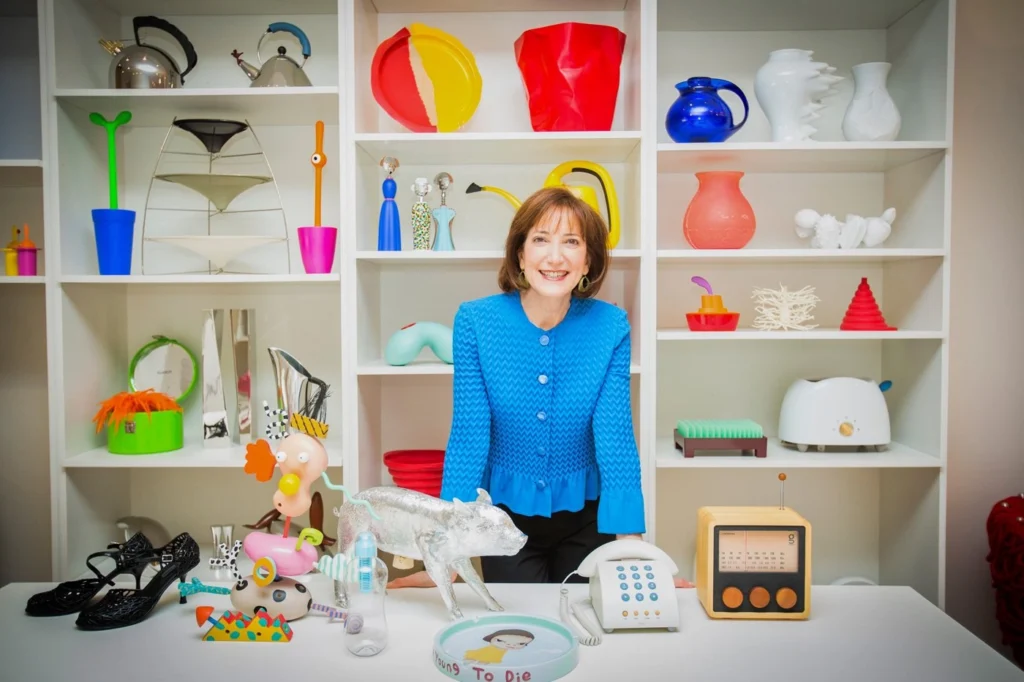 Design matters and has a strong impact on our lives. Since design plays such a large role in our society and young people have begun to care more and more about consuming and living with good design, it has become vital to educate the next generation to understand and identify the things we use, to develop a creative taste, and to obtain a critical eye. When you go shopping you have an enormous selection, and with the wealth of objects to choose from, it is hard to determine what is good or not and how to choose the most tasteful items. We want to teach our kids to think critically about the visual and conceptual identity of the things they use;  because to understand the ideas behind those objects and how to problem solve using the power of design is the only way they can fully enjoy design. But how to do that? In her new book What is Good Design?, Lisa Roberts provides us with the tools to teach the younger generation to fully appreciate design.
Roberts, a Philadelphia-based trained architect, has forged a unique path in the world of design. She began her career as a product and graphic designer and developed a comprehensive collection of contemporary design. Her immense collection consists of hundreds of objects reflecting her own taste and style, and that acted as the testing ground and laboratory for her to experiment with design. This collection also served as the groundwork for several books she has published. Roberts' passion for raising awareness about design has been formative to her career, from her roles in various museum design collections and in an annual design competition held for college students at the Philadelphia Art Museum (which she initiated and oversees), to her TV series My Design Life.
Roberts' new book What is Good Design? brings together her vast experience and knowledge in its 112 pages, and is lively illustrated with her own artwork, papercutting—an art form she has mastered. Her ability to curate and identify the design icons that are familiar to most of us brings these objects to life with new interpretations, which allows kids to understand them in a different way. Why is George Nelson's "Marshmallow Sofa" fun? Why do toilet brushes make us laugh? What can we learn from the history of the famed Swiss Army Knife? What makes the Fiskars the most beloved scissors of all time? Why did the LEGO company decided to change the beloved blocks from wood to plastic?
The book concludes with the answer to its title question "what is good design?" by stating: "Answering is not always simple but figuring it out means making better choices about the things we have around us." I think that Lisa Roberts' book can help us all—adults and children—to understand design differently.