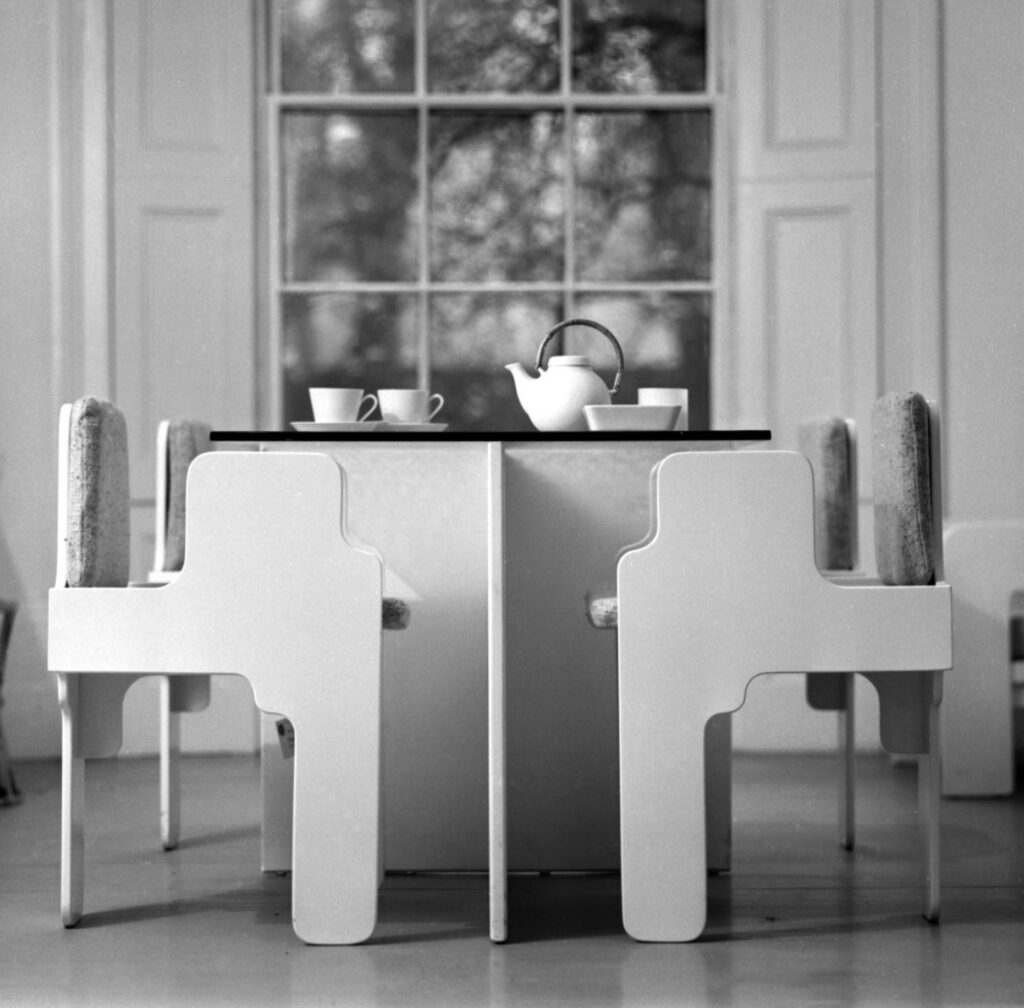 If you attend London Design Festival next month, don't miss this small, jeweled exhibition, which will bring you directly into the heart of the 60s. The decade marked an exceptional time of creativity in design, when innovation triumphed over tradition, where emotion overcame logic. British architect and interior designer Max Clendinning (1924-2020) embodied the spirit of the sixties with his work in interiors, furniture, and architecture. Now, Simon Andrews has curated the upcoming exhibition 'Max Clendinning: Interior Eulogies,' which sheds light on this British icon. It will open on September 13th at Sadie Coles HQ, London.
While Clendinning is perhaps best known for his 1965 design, Maxima chair, inspired by the typeface of early computers and found in many museum collections, his interiors were fascinating and perfectly captured the revolutionary spirit of the time. The interior of the Georgian home in Islington, which he shared with partner, theater designer Ralph Adron, for 40 years, was the most ambitious expression of his daring language.
We learn that Clendinning delivered some of the most sumptuous and wildly exotic domestic interiors of the era. This home became so iconic that journalists, writers, and photographers, never stopped publishing it. "In a subsequent iteration of their home," Andrews says, "all surfaces dissolve to a uniform palette of universal white, living components indistinguishable from walls and floors, an oversized illuminated tulip offering an unanticipated gesture of familiarity." Star player in the evolution of the design market over the last 20 years through his chair at Christie's, Andrews knows about vintage design more than all of us and has been considered mentor to many of us. Everything he does should get your attention, as his thinking is at the forefront of design history.
The exhibition will assemble previously unseen works of furniture and sculpture from the collection of Ralph Adron, and from other private collections, illuminating the world of Clendinning, who was born in Northern Ireland, and who trained as a painter before qualifying as an architect in 1953. It will be a rare opportunity to step into the private world of this icon, to experience a dramatic and powerful Pop-Art space, and to encounter classics from the 60s.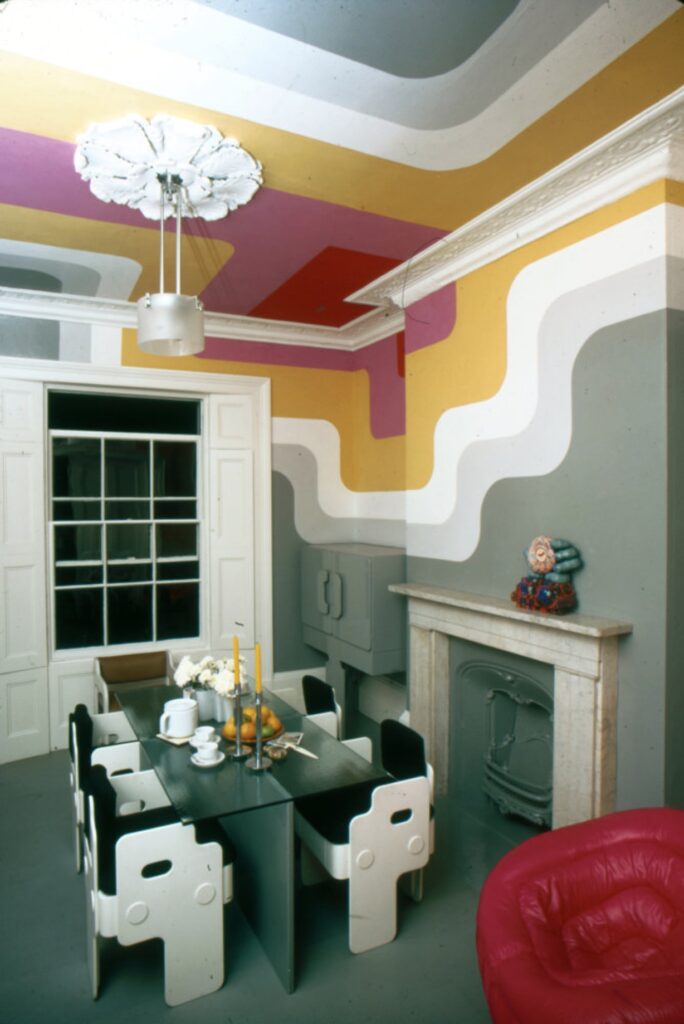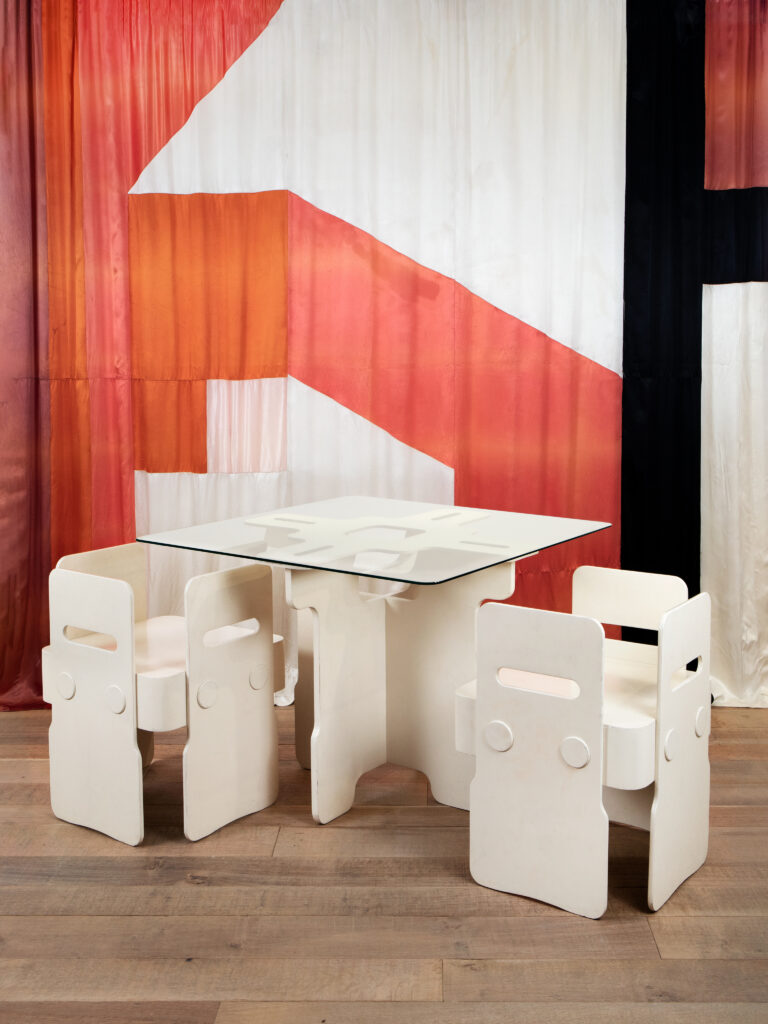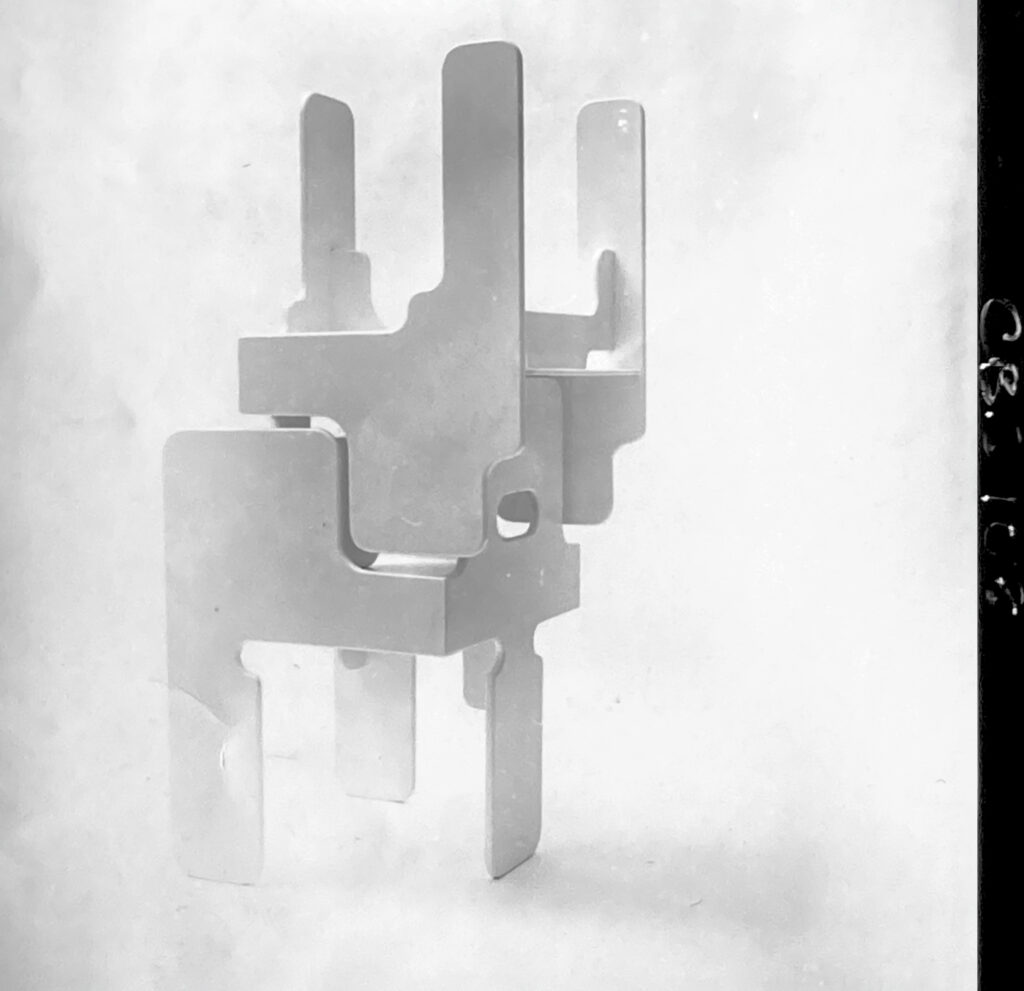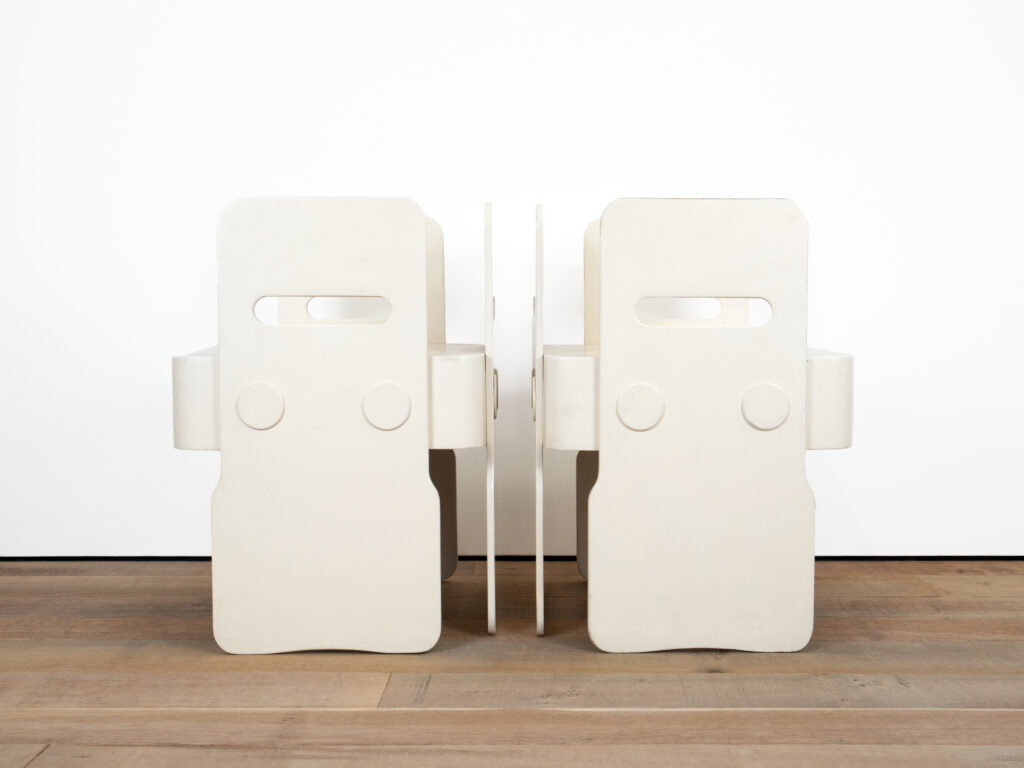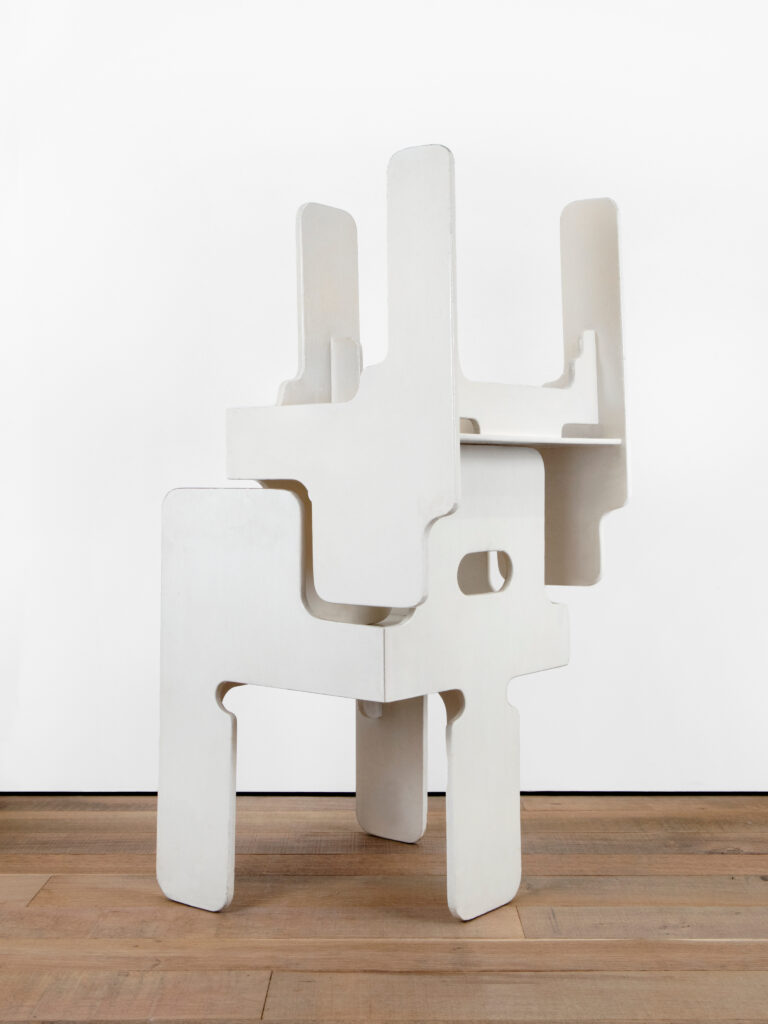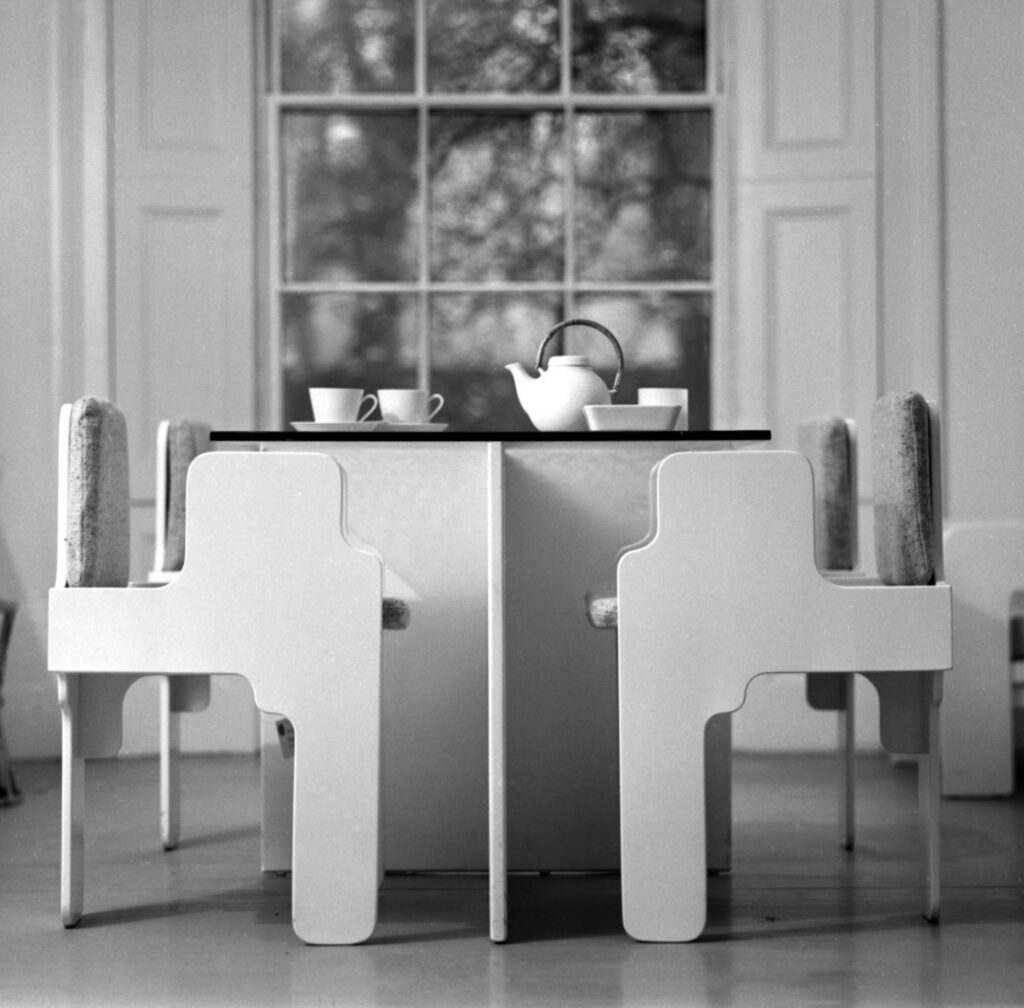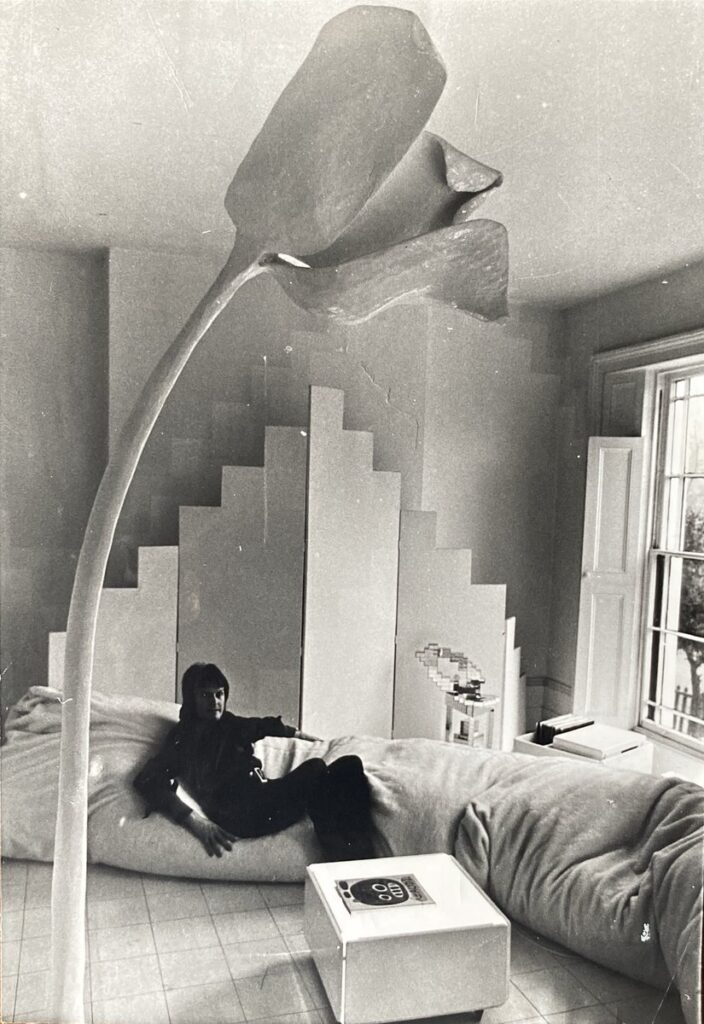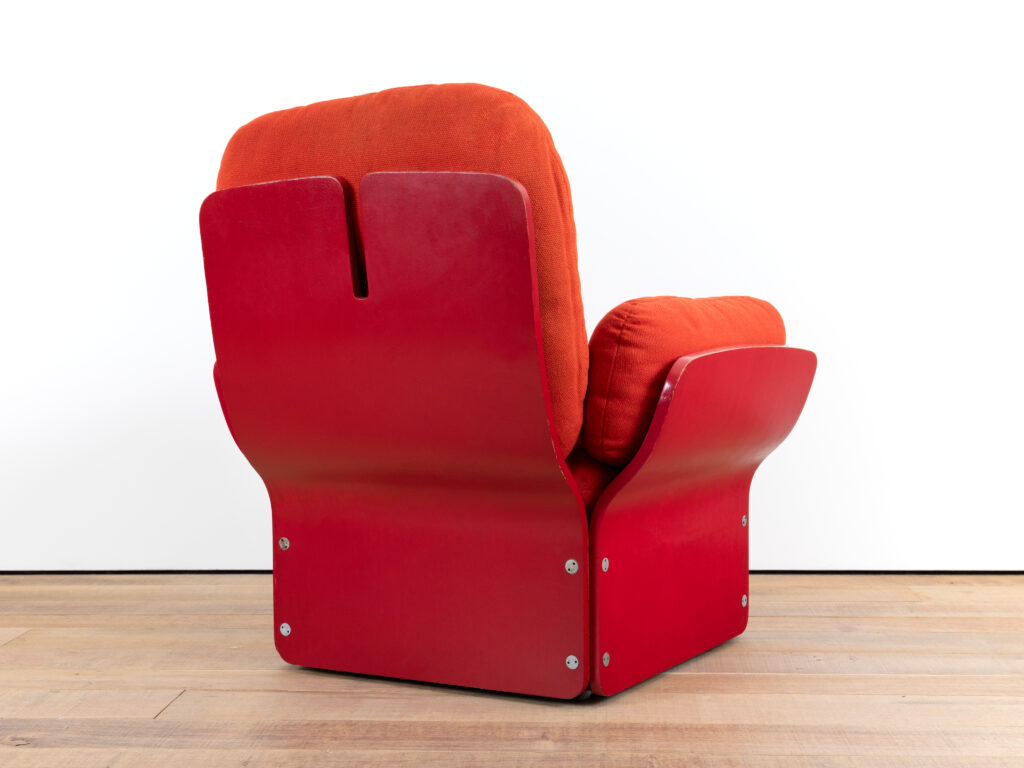 Max Clendinning, 'Ariel' chair, for Race Furniture Ltd., stained plywood, aluminium, wool upholstery, 1967; Image: © Max Clendinning & Ralph Adron, courtesy Sadie Coles HQ, London; Photo: Katie Morrison.