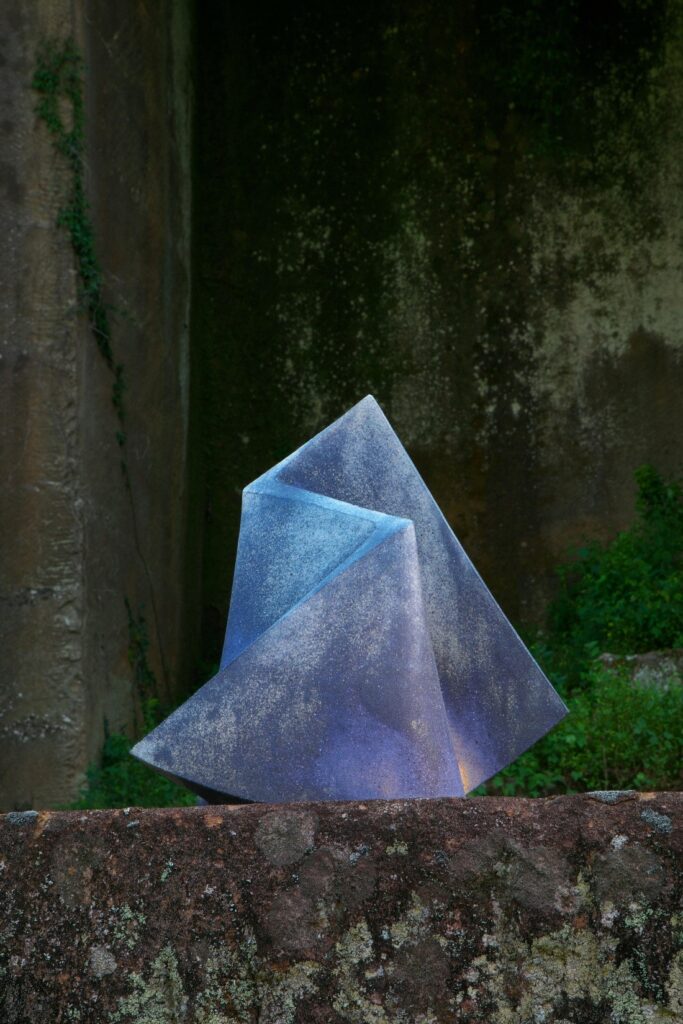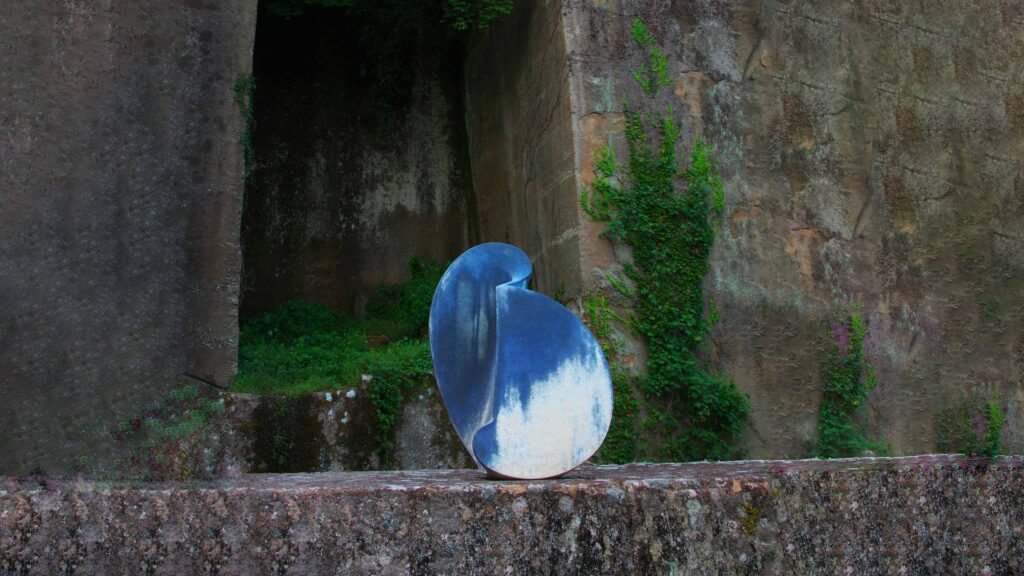 'It is like a love that asks for nothing in return, that fills my soul, and moves my body.' Ken Mihara.
In my recent journey to Japan, I explored the dynamic world of kogei, and I learned a great deal from visiting artists' studios. I have learned to identify even more than before the inventiveness, spirituality, and authenticity. It was my great honor to host in New York one of Japan's most important ceramicists, Ken Mihara and his dealer Wahei Aoyama in the occasion of his solo show presenting his series Sei III – The Song's End.
To Ken Mihara, clay is more than a substance excavated in nature; it is the soul of the earth. It holds memories, energies, and secrets that accumulate throughout its long lifetime. It is the ceramicist's role to find those hidden memories and illuminate them, through revealing the color of the clay, its biography, and thereby find the truth. He therefore calls this series: The Memory of Clay.
If one can write poetry in clay, then the sculptures of Ken Mihara is the ultimate example of that concept. In his hands clay looks like a natural material for poetry—as much as a fountain pen. He possesses the ability and skill to bring out the best of the clay. The stories that Ken Mihara tells us are the narratives of his life and his identity: the landscape of his home in Izumo, the coastal city in western Japan where he grew up and lives; the four seasons; the nature, the forests, rivers, and mountains seen in his town with its famed stone lighthouse overlooking the blue sea. He recreates this nature.
With their unique multi-firing techniques, Mihara's sculptures and vessels tell his story so accurately that you feel like you are traveling through this breathtaking nature, passing through Rivers and the lush rice and grain fields, into the ocean waves and the blue sky, feeling that zen and silence of Japanese stone gardens. With the abstract forms and magnificent silhouettes, he has established his own signature and brings the world of Japan to museum collections and collectors' homes across the globe. At times they appear like solid origami sculptures and at others like ancient or tribal monuments.
There is nothing trendy about his work, and its timelessness is easy to recognize. However, in the way he weaves narratives, his Japanese identity, and the way in which he keeps inventing forms without repeating himself, inserting traditional craft with current values. Everything in his sculpture is clay—no glazes or slips. It is only the clay that speaks, and its reaction to firing that produces these amazing colors.
A Lighthouse called Kanata is a Tokyo-based gallery founded in 1993 as Yufuku Gallery in order to promote, advance, and present contemporary Japanese art created by craftspeople who have reinvented traditions and have given them contemporary identity. Wahei Aoyama can be credited for contributing to new interpretations of Japanese kogei; with his guidance, he has helped his artists to push boundaries and to reach more and more peaks.