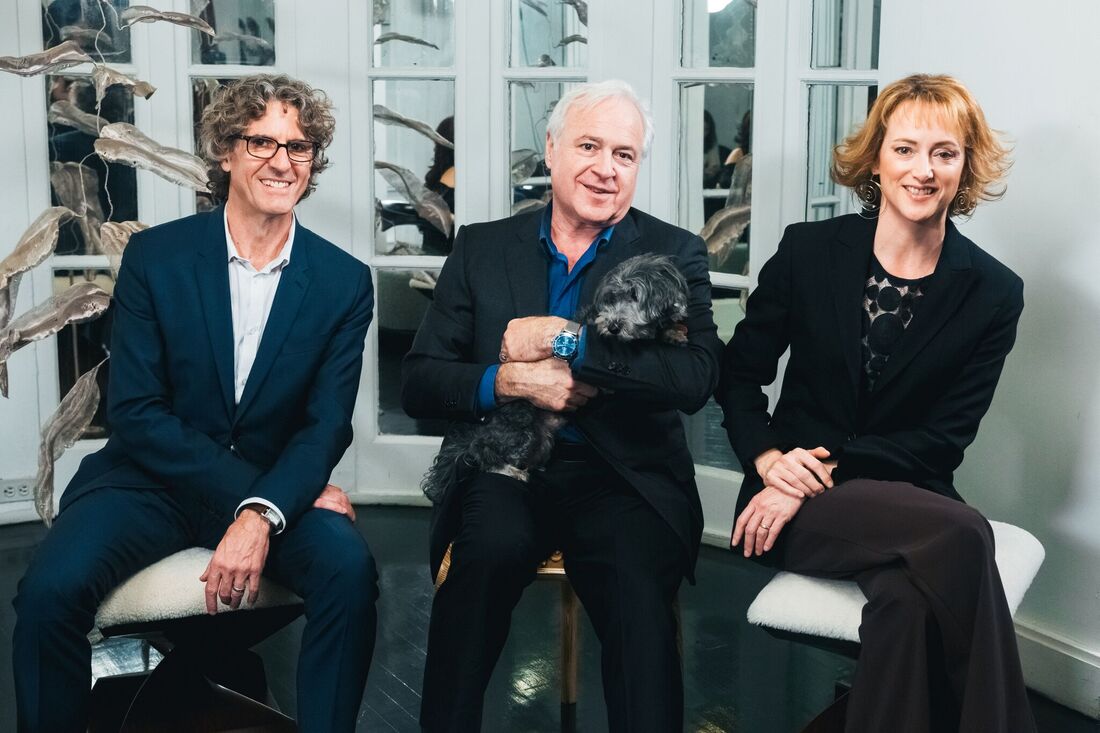 First Peek on the second day of filming Harvest Dialogues, with the most intriguing talents in the world of design, architecture, and fashion, and with so many surprises. Stay tuned as we will air on October 27th.
This program could not have been made without the support of Rago Auctions; Elizabeth Collective; Maison Gerard; Anne Fontaine; Mahnaz Collection; my right hand Tiffany Lucke; and the amazing crew of Blue Slate Films; Kara Giargia; and Yana Gorchev.
Above: Richard Wright, David Rago, and Suzanne Perrault.