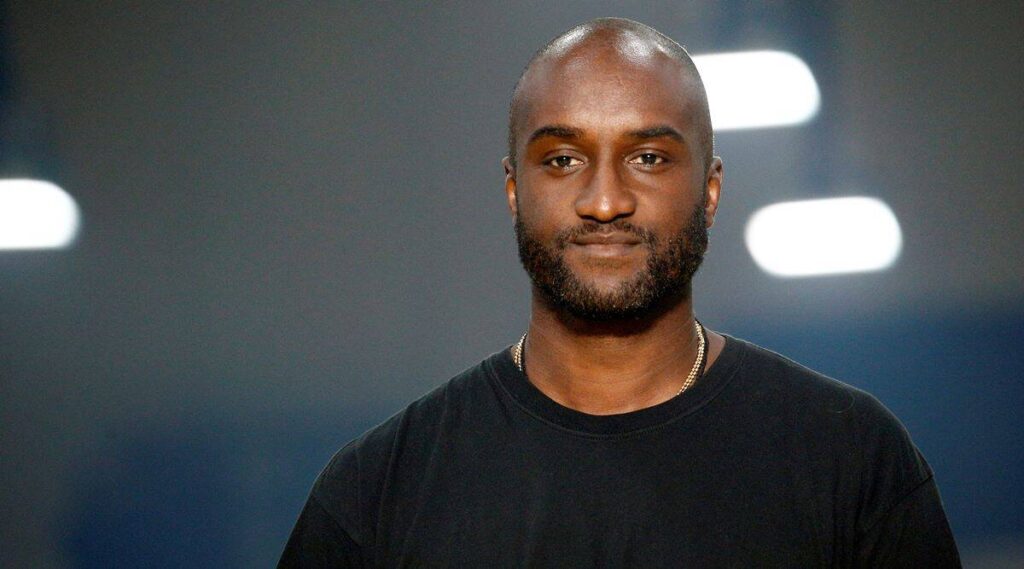 The design community—indeed, the entire world—was shocked and saddened this week to learn of the death of Virgil Abloh. He was just 41. Many celebrities whom he dressed paid tribute to the African-American fashion designer, son to Ghanian immigrants, who rose to the pinnacle of the fashion world as the artistic director of Louis Vuitton men's wear. He founded his own affluent brand, Off-White, worked for Evian and Nike, and created a furniture series for Galerie Kreo.
I met Virgil a few years ago when he was a triumph at a solo booth at Design Miami. He was charismatic, shy, and super talented, and the furniture he presented in that booth was fresh and interesting, never seen before. He has since become extremely influential and admired, solidifying his name as a fashion trailblazer.
What was it in Virgil that broke boundaries, that made him a hero who has entered the pantheon of design history? What is it that he will be remembered for? First, he was daring, not afraid to express his own voice, even when controversial. Second, he had a strong Black identity that he was passionate about voicing in everything he did. He can be credited for creating a wave of young black people who view design as a powerful political tool, a way to inspire and to influence, to empower the African-American community and to illuminate its culture. Only when a designer frees himself from boundaries and from conventions to create purely from within, can a greatness and groundbreaking work be achieved, and this is exactly the case with Virgil.
He was the designer of the Hip Hop culture and he gave it its best visual expression. If fashion was transformed in recent years to embody street culture, and if we define fashion as such, then Virgil deserves the credit. He was not trained as a fashion designer, but as an architect. He was a thinker. When he met Kanye West at 22, he started working with him on sneakers for Louis Vuitton and together they brought the Black voice to Fashion Week in Paris. It was 2009, and this revolution made history. He was West's creative incubator, and streetware has since been seen on the runways and has been declared as the new thing—that which took fashion to the second decade of the 21st century. Like Punk in the 80s, the hippie in the 60s, or the fashion statement of the zeitgeist, young Virgil understood that he could take his own culture from the street to the world stage, creating a relevant statement from his own heritage. By doing so, he came to exert great influence on the fashion establishment.
He split his time between Illinois and Paris. In 2019, he opened an exhibit at the Museum of Contemporary Art in Chicago titled "Figures of Speech," and after the social justice protests of 2020, he established a fund to encourage Black students to pursue fashion. Earlier this year, LVMH increased its stake in Off-White to 60 percent, a sign that the brand had the backing to move to the next level. In May, he dressed Spike Lee in a bright pink suit for his role as Grand Jury president at the Cannes Film Festival, and he worked on the furniture collection for Kreo as recently as last week. Introduced in January 2020, the work, titled "Efflorescence," is a collection comprised of twenty pieces in concrete, each covered in graffiti. His last collection, Spring/Summer 2022, was shown in Miami this week, just two days after his passing. How sad. Virgil was loved and made history in the fashion world. He will undoubtedly be remembered for years to come. Images curtesy Galerie kreo.