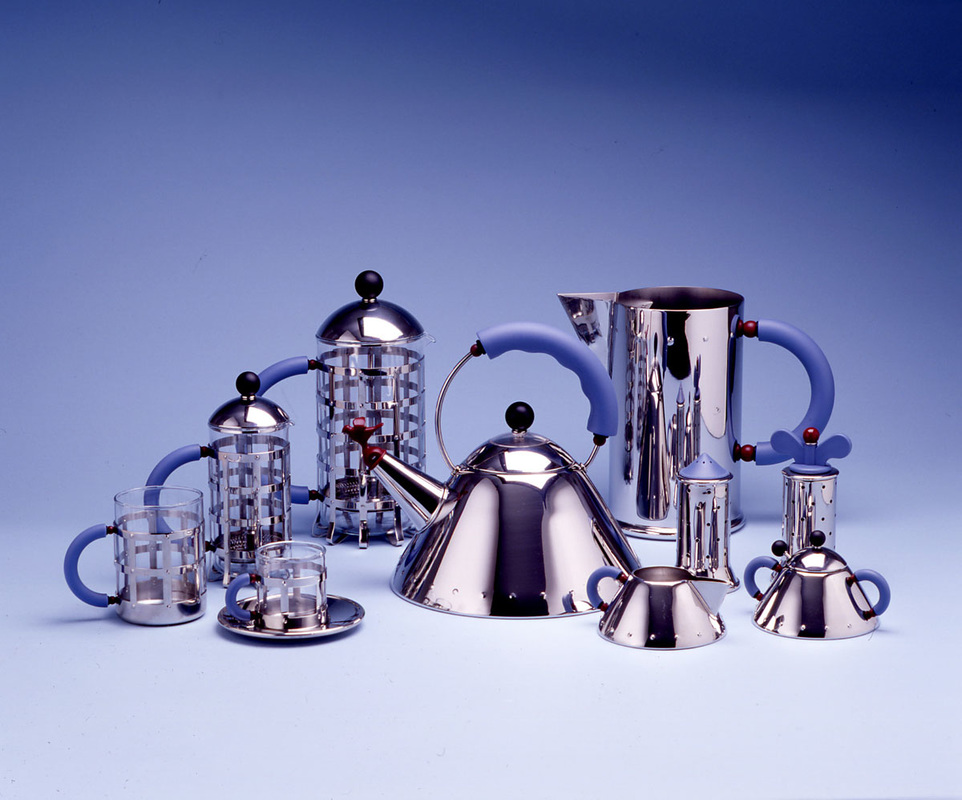 For those of us, lovers of design and architecture who dream of visiting homes of famed architects and picking into their everyday lives and into the spaces that served them as laboratories for experimentation with ideas, here are great news. The Princeton home of American architect Michael Graves, also known as The Warehouse, serving as
a showpiece for the architect's broad array of interests and influences will soon be open to he public.
Kean College for Architecture and Design has announced that it is about to purchase his residence for $20. Graves, who had become internationally renowned with his sensational postmodernism, became household name with his teakettles and housewares collection for Alessi in 1985 (above), and with the Design Collection, he designed for Target in 1999. Along with Frank Gehry and Robert Stern (the three in the photo below), he was the leading lights of the international Postmodern movement, contributing a new way of interpreting historical idioms. While in his will, he gave his home and properties to Princeton University, his longtime employer, it rejected the gift for the terms associated with the gift requires the University to preserve the houses and to making them fit for educational purposes. Now, that Kean has stepped in, it will be acting as resource center for learning about one of the most influential architects of the past half-century who was paralyzed in 2003 as a result of a spinal cord infection, and as a result, spent years relearning how to live and work.