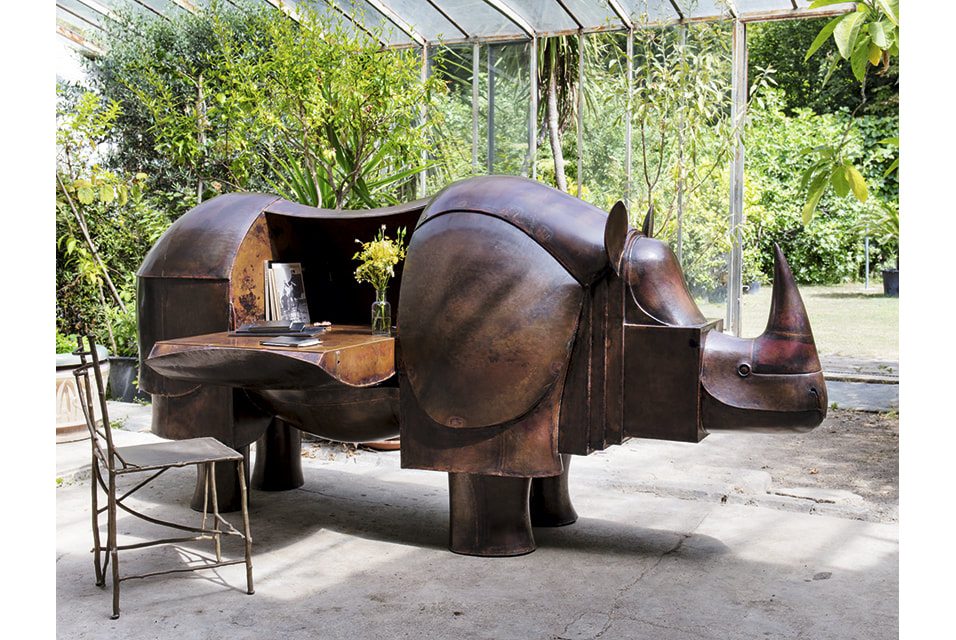 The news that came to capture the attention of anyone interested in the art market, was the sale of the personal collection of late artist duo Claude and François-Xavier Lalanne, known as Les Lalanne. It was sold by Sotheby's this week, fetching the highest total for any private art collection sold in France in the last decade, closing at $101,470,223, four times the pre-sale estimate.
The collection, representing the complete oeuvre of the husband and wife, is comprised of pieces crafted in their farmyard studios at Ury, south of Paris, where they had lived and worked since 1967. Their playful surreal bronze sculptures were famously discovered in the 70s by Yves Saint Laurent who had become at that time their first celebrity patron.
​
The two have started working under the same roof shorty after meeting in 1952, but rarely collaborated. The world that they forged was full of whimsical animals, gorillas, and exquisite plant forms, all cast in bronze. Their work is still controversial. Some argue that Les Lalanne were visionaries who created masterpieces which have changed the course of the history of art; others claim that their work falls under the category of decoration, blue chip in bubble.