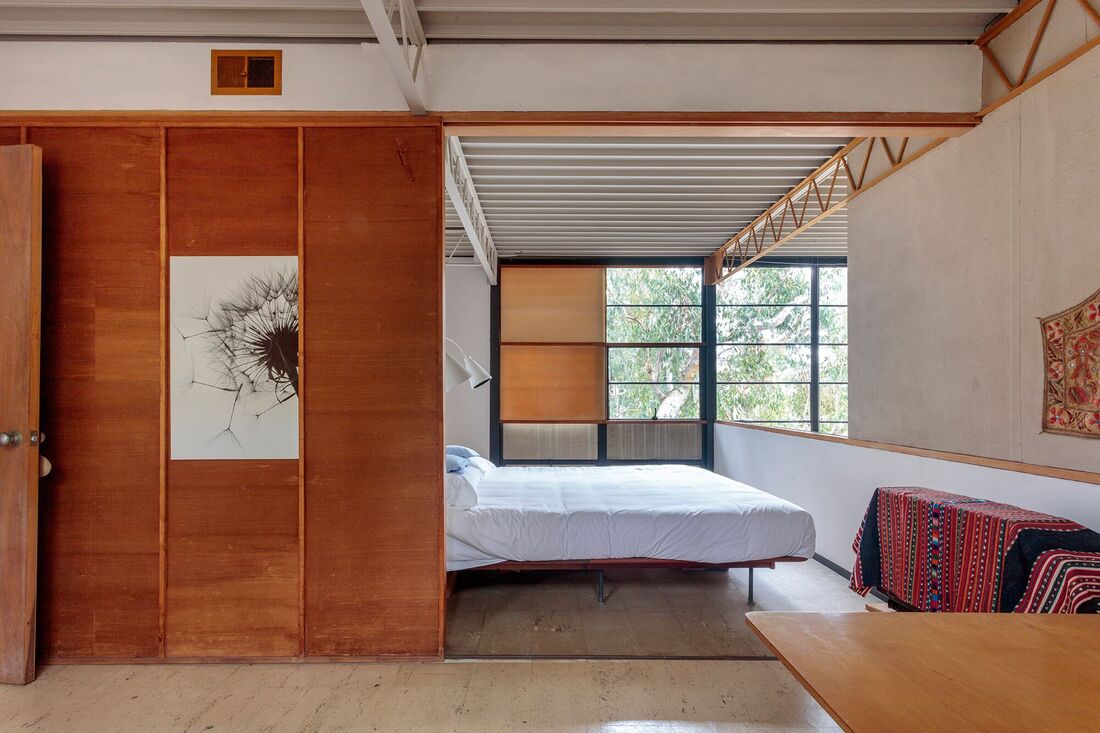 Harvest Dialogues, 2019
First Episode: Architecture.
The Eames House, the home and studio of America's favorite star designers of the mid-century could not have received a better gift in celebrating its 70th anniversary. A new conservation master program was recently completed and published, and it was initiated and crafted by both the Eames Foundation, and the Getty Conservation Institute. I spoke to Frank Escher and Ravi GuneWardena, the architects responsible for the first phase of restoring the Eames House who came to speak in Harvest Dialogues from California.
Thanks to those who made this amazing program possible:
Rago Auction, The Elizabeth Collective, Maison Gerard, Blue Slate Films, Mahnaz Collection, Anne Fontaine.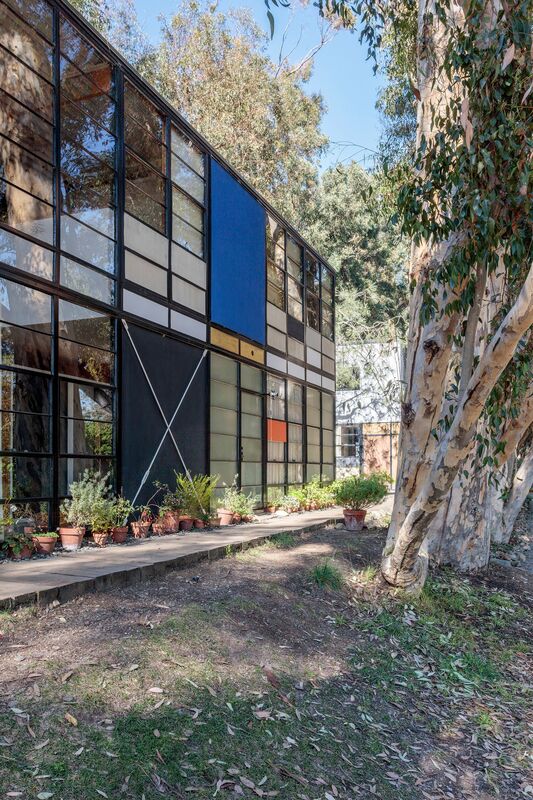 View of the east facade of the residence, 2017. The honest expression of structure and the creative use of color, texture, and varied materials are among the attributes that demonstrate the aesthetic significance of the building complex. Photo: Joshua White, © Eames Office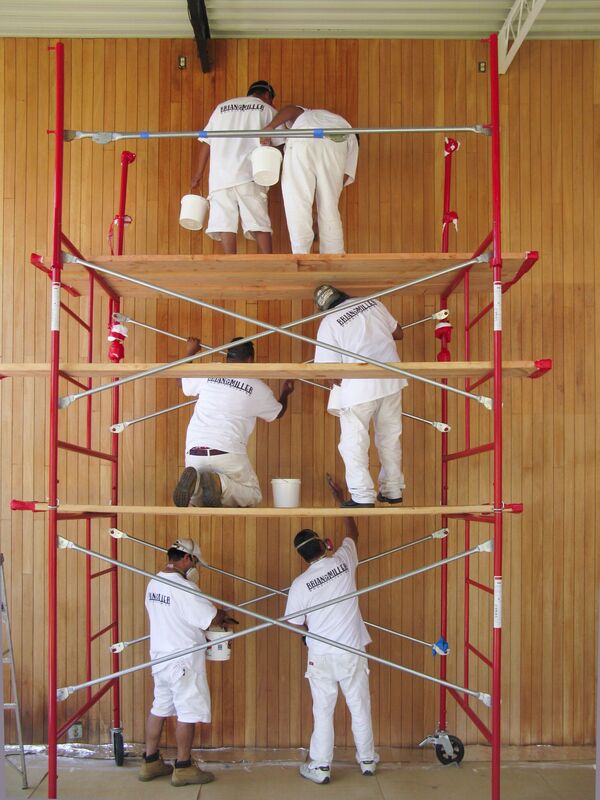 Contractors undertaking conservation treatment on the wood paneling in the Eames House living room in 2012. Photo: Arlen Heginbotham, © J. Paul Getty Trust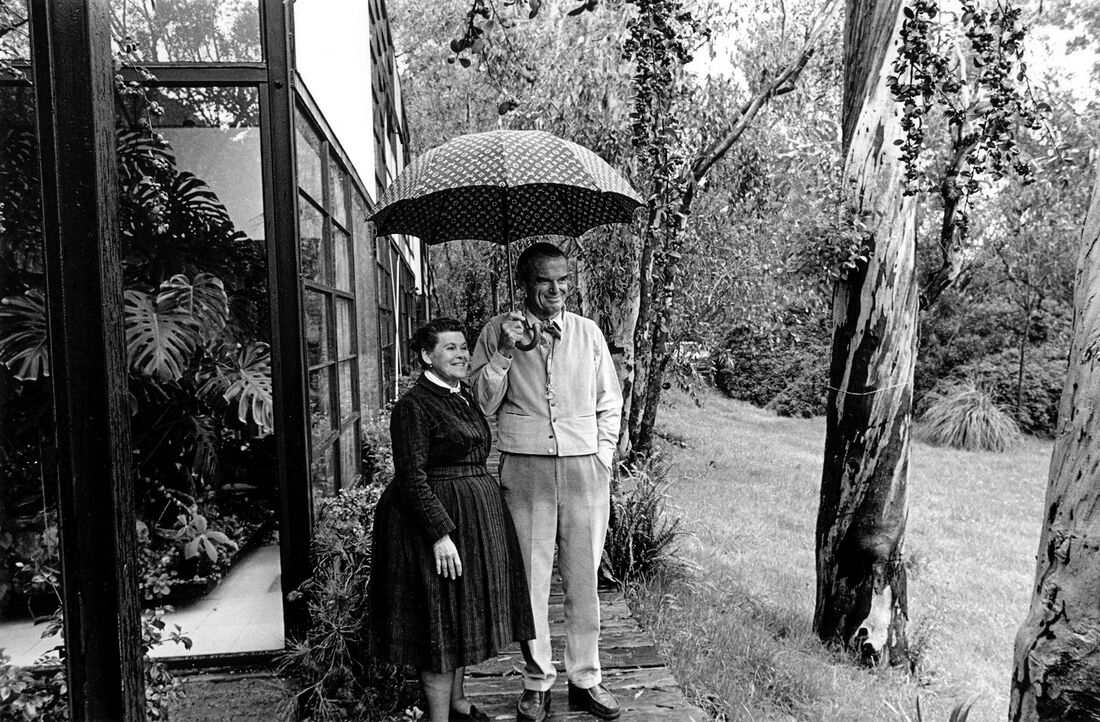 Ray and Charles outside the living room on a rainy day in March 1978. Photo: Hap Johnson, © Eames Office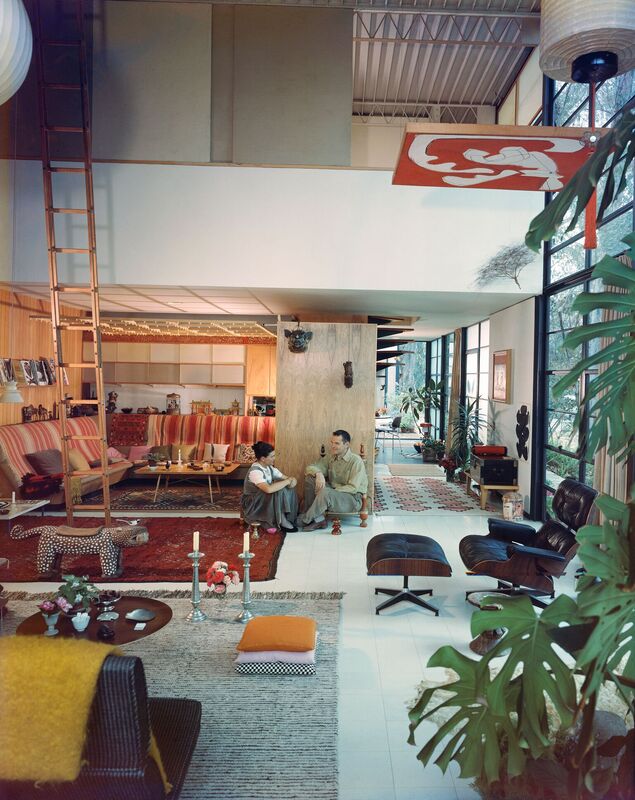 Ray and Charles in the living room, 1958. During their years in the house, they filled the room with objects, textiles, and artwork. These artifacts need to be conserved and managed through the development of a Collections Management Plan. Photo: Julius Shulman, © J. Paul Getty Trust. Getty Research Institute, Los Angeles (2004.R.10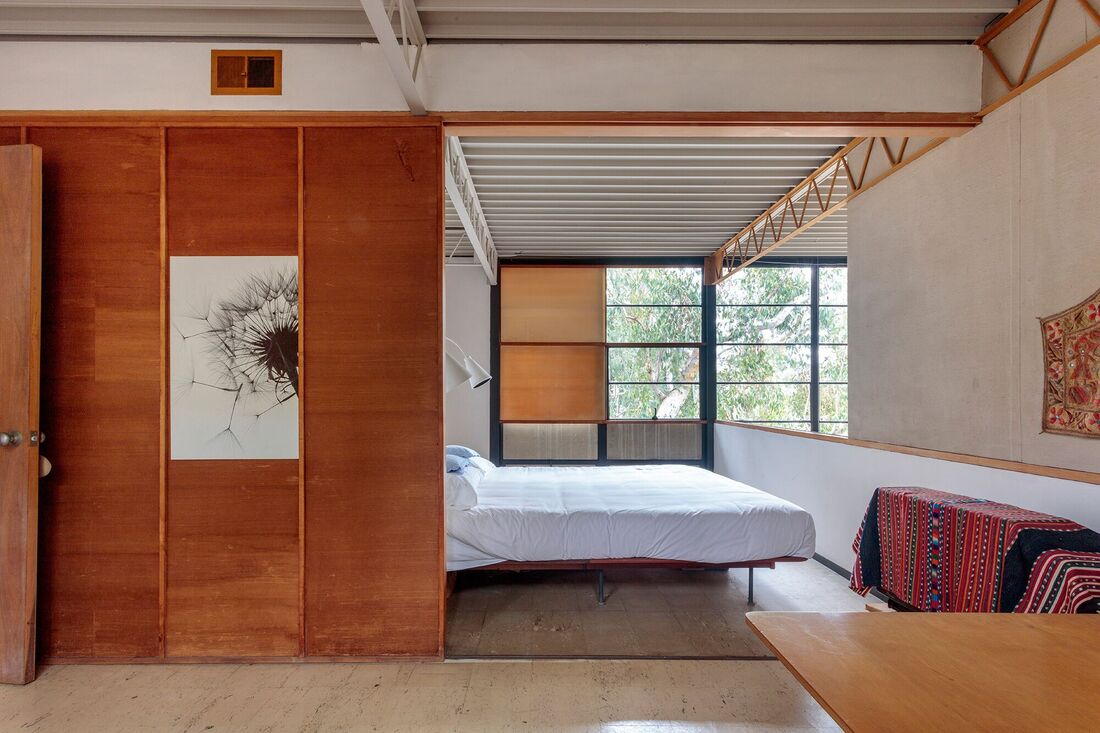 View into the master bedroom from the guest bedroom, 2017, showing maximization of spatial flexibility. When open, the sliding wood panel at left integrates the bedrooms into one large space. At right, sliding panels close off the bedroom from the living room below. Photo: Joshua White, © Eames Office