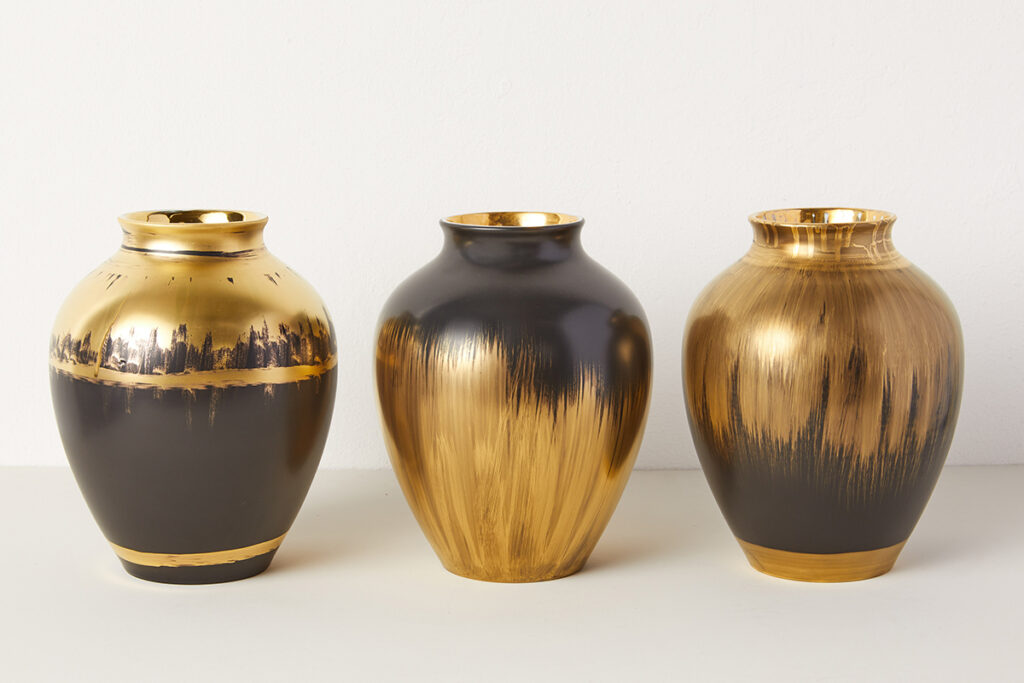 Germany had Meissen, Italy had Richard Ginori; the tabletop producer had come to capture the taste of Italy almost from moment it was founded in Tuscany, 1735, by Marchese Carlo Ginori (1702–1757). Ginori's porcelain became a sensation and was collected by the Medicis and other European aristocrats. This was the time when porcelain was as valuable as gold, which earned it the title of "White Gold." Ginori's dinner services developed their own aesthetic and could be found displayed on the tables of leaders and royals. Richard Ginori, known today as Ginori 1735 is celebrated with a contemporary revival vetted by design connoisseur David Gill and curated by Frédéric Chambre of Piasa at David Gill Gallery.
Gill has been an active member in the world of collectible design since opening his eponymous gallery in the 1980s. His vision is widely admired, and his taste has influenced a large portion of design culture; I was intrigued by his projects, and found them to be revealing. Frédéric Chambre—his project partner—is familiar with Ginori through the historic work of Gio Ponti. He created the contemporary "Reborn Project," giving renowned artists and interior designers the opportunity to give new life to porcelain house. It brought a fresh artistic look the table.
Chambre has invited artists and designers to reinterpret white porcelain objects in their own style. Eight artists and designers represented by David Gill Gallery were selected to create new tableware and objects for this project, including David Gill himself and the gallery's CEO, Francis Sultana. What makes this project unique is that every object is hand-painted and signed by the artist and accompanied by a Ginori 1735, as it is known today by certificate of authenticity. This collection will be presented for the first time in a group exhibition at David Gill Gallery during London Design Week and will be open from September 7th through October 3rd.