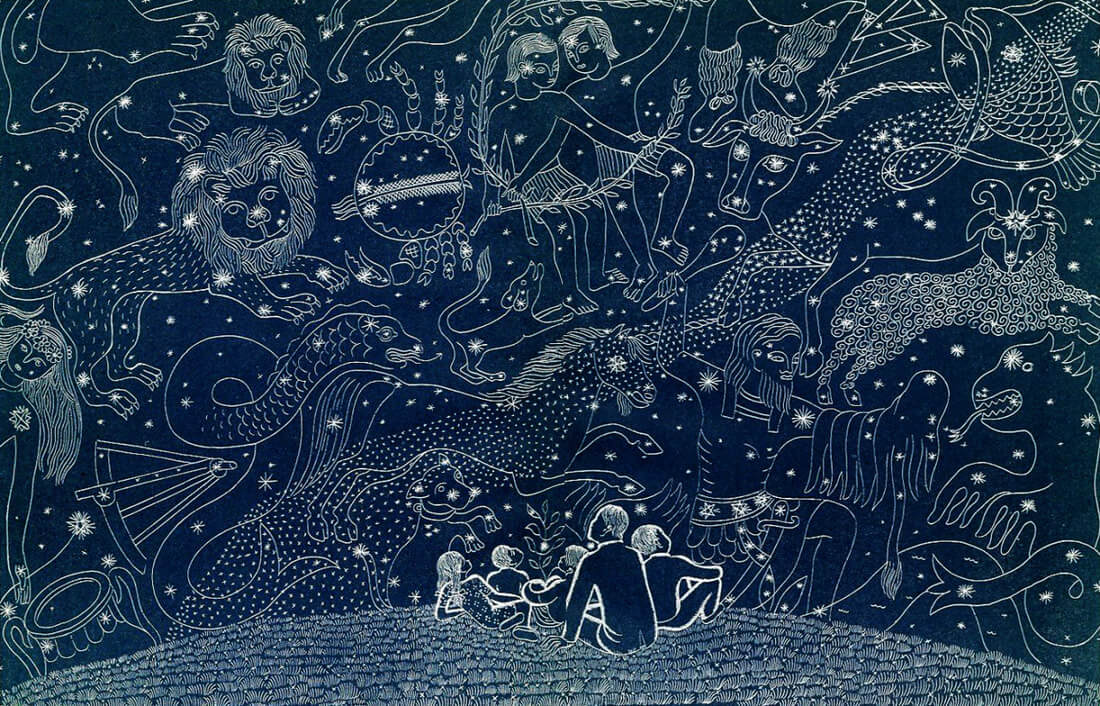 Let's remember Hungarian-born American industrial designer Ilonka Karasz (1896–1981) on her birth date. One of the only women designers of her generation, Karasz forged a successful career against all odds, helping to implement the taste for modern design in interwar America. She created wallpapers, textiles, carpets, lighting, ceramics, metalwork, and furniture, but became known to the general public as the illustrator of the New Yorker's stylish and smart covers.
Karasz studied at the Royal School of Arts and Crafts in Budapest before emigrating to New York in 1913. She settled in Greenwich Village, the hub of New York's bohemian avant-garde artistic community and immediately became one of its members. She collaborated with Radio City Music Hall's architect Donald Deskey, creating Jazz-Age textiles for many of his interiors and served on the executive committee of the American Designers' Gallery, the gallery of modern design, which he established.
Karasz was productive and her presence during these formative years of modernism was everywhere. Her wallpaper designs for the firm Katzenbach and Warren brought her national exposure; in 1936, she created rooms for Saks Fifth Avenue in New York; a year later designed for Buffalo Pottery, creating patterns used by millions traveling the Pennsylvania Railroad, the luxurious train line that travelled between New York and Chicago; created silver-plated tea services for Paye & Baker which featured geometric sensibility; she created furniture in the spirit of De Stijl; and her taste was featured when her home in Brewster, New York was the subject of a spread in the magazine House Beautiful. She died at 85 and was recognized in numerous monographic exhibitions, including 'Enchanting Modern: Ilonka Karasz, 1896-1981 at the Georgia Museum of Art. Her accomplishments keep inspiring generations of women designers.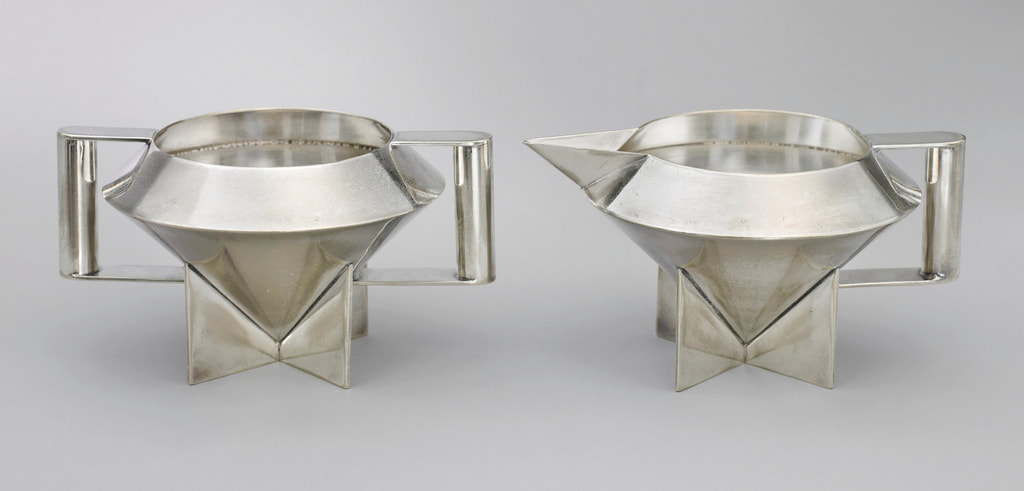 Sugar Bowl, ca. 1928; Designed by Ilonka Karasz in the collection of the Cooper Hewitt National Design Museum.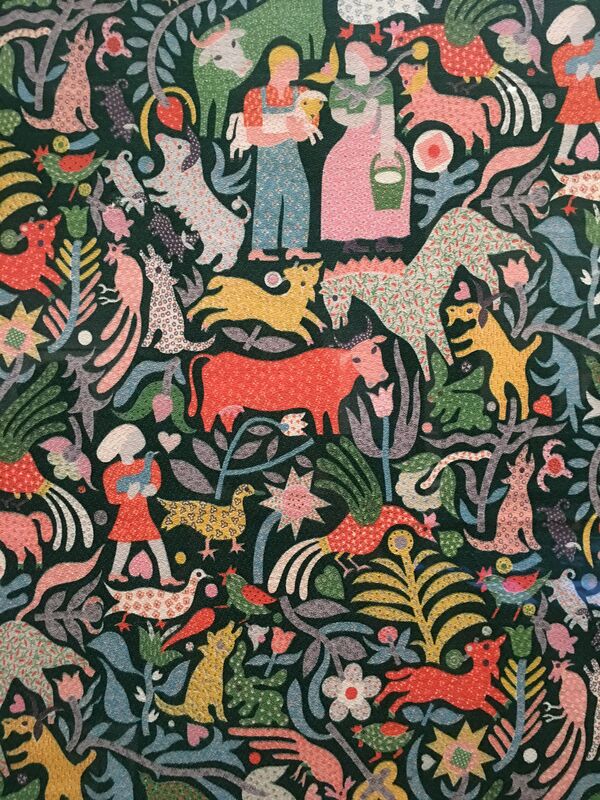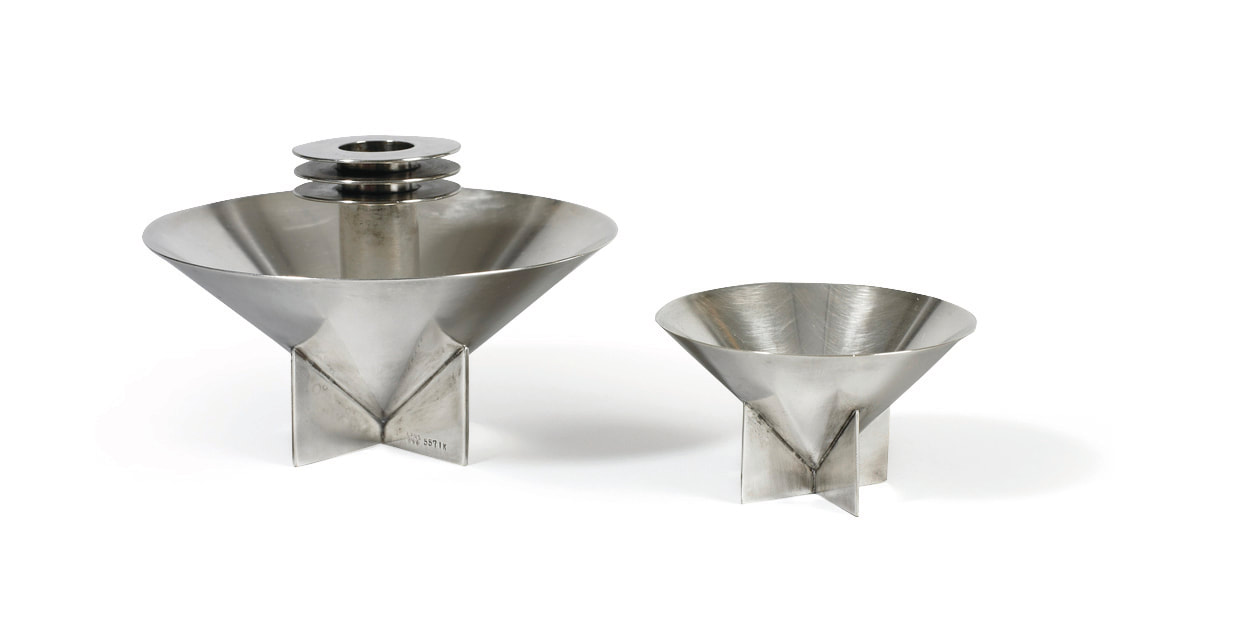 Candlestick and bowl designed by Karasz for Paye & Baker, North Attleboro, Massachusetts, c. 1928. Collection of the Cooper Hewitt, Smithsonian Design Museum.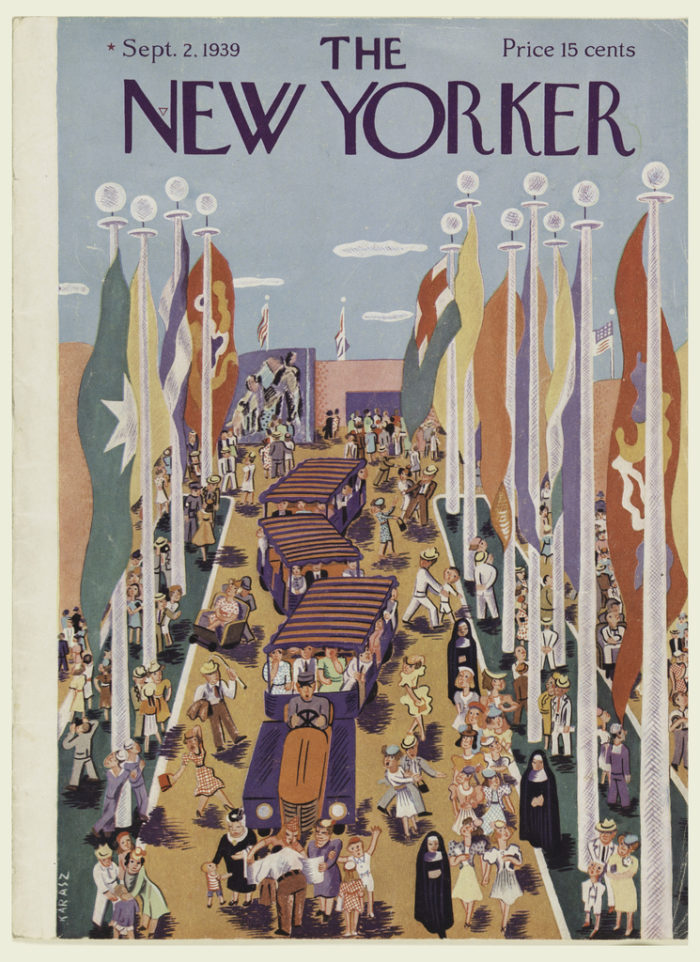 Cover of The New Yorker, The New York World's Fair, 1939; Designed by Ilonka Karasz in the Collection of the Cooper Hewitt National Design Museum.