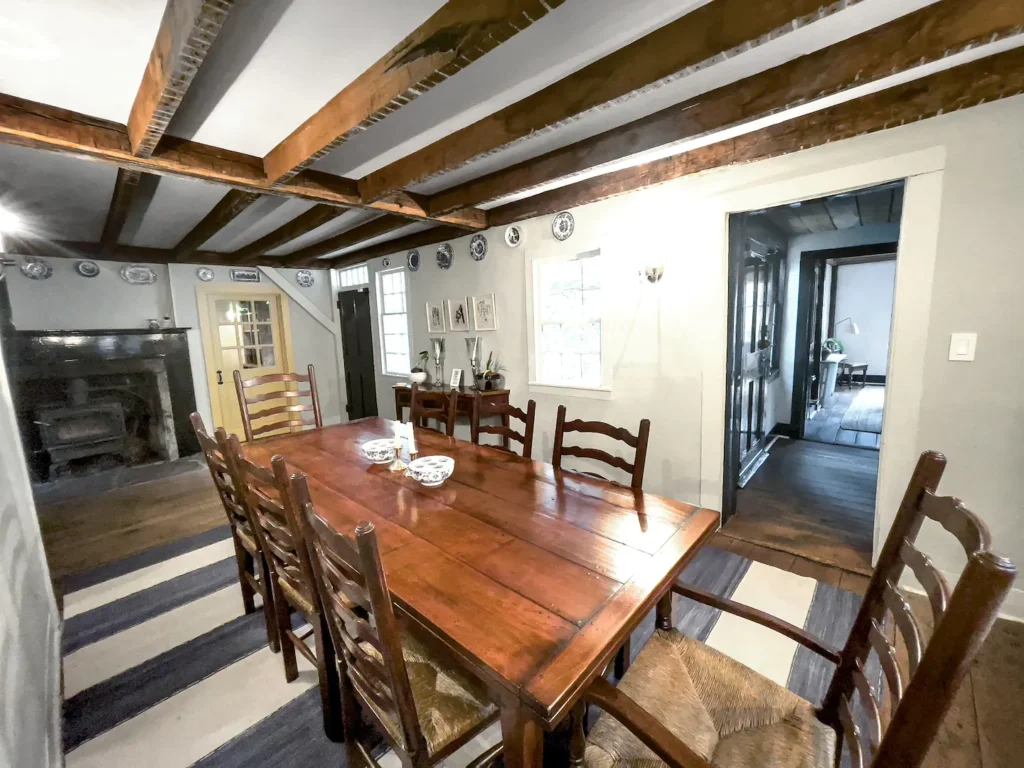 Spending a family weekend in the countryside in celebrating my birthday sounded like the perfect plan. The foliage is in its peak, and there is no place sweeter than New England in celebrating a foliage birthday. Exploring Airbnb 10 weeks ago, we found one charming house that looked so sweet and beautiful, called Mohawk Country Estate, which immediately captured our imagination. We love historical, New England houses, and thus, after contacting the owner/manager with a couple of questions, we booked the house. This was ten weeks ahead of the celebration and we paid nearly $2,000 for the weekend.
This weekend turned out to be a complete nightmare on so many levels that it left us all super disappointed, not only with the house itself, but with the way Airbnb has handled this matter. Please read this before you book a house with Airbnb.
Ten days before the date, the managment, called Elevated Properties has sent a note, asking how many of us would be coming to stay at the house. When I told him that it will be 5 of us, he immediately sent us an invoice for an additional $800. For no reason, but for the sake of trying to extract more funds from us, which he kept doing later on. At that time, we already had a bad feeling about this house and its owner, but when called Airbnb, we were told that only $500 out of the entire payment would be returned to us if we cancel. Airbnb helped us and removed that demand and so we were ready to go.
Then we entered into a series of horrific experiences. It started with us waiting ourside in the cold since the owner did not allow us in the house until the minute we stated in the reservation (we were there 15 minutes earlier). When entering the house, we found out that it was nothing like portrayed in the photos. I could say that these were photos of the house, but there were heavily photoshopped. It was unclean (to say the least), all pots and pans dirty and filled with old grease; the shower curtain dirty and old, and the worst of all, the staircase leading to the bedrooms steep, without proper railing and very dangerous. We fell twice and the last time I broke my toe. The thermostat did not work and the temperature in the bedrooms was over 100% at all times; there was no trash and only one roll of paper towel was left for us to use for three days. During that weekend we received no less than 29 emails from the owner and Airbnb. One of our sons left a day before, because he could not handle the heat and discomfort.
Towards the end of the stay, we received a long list of check-out demands, including a demand for us to place all linens in the washing machine (needless to say that we were charged a cleaning fee); and to conclude we received an invoice for $499 for further cleaning.
We have sent a long review of this property and Airbnb did NOT publish it. The description and photos of the house are misleading, it is illuminated by fake reviews that praises it, but our negative review has been omitted. What does it say about the company? That iat ignores the true reviews of those who stayed in the house, and rather portrays this house in an in accurate manner in order to draw more victims to this house (and possible others). I called daily to ask why my review was not published and could not get an answer. Stau away from any property related to Elevated Properties.