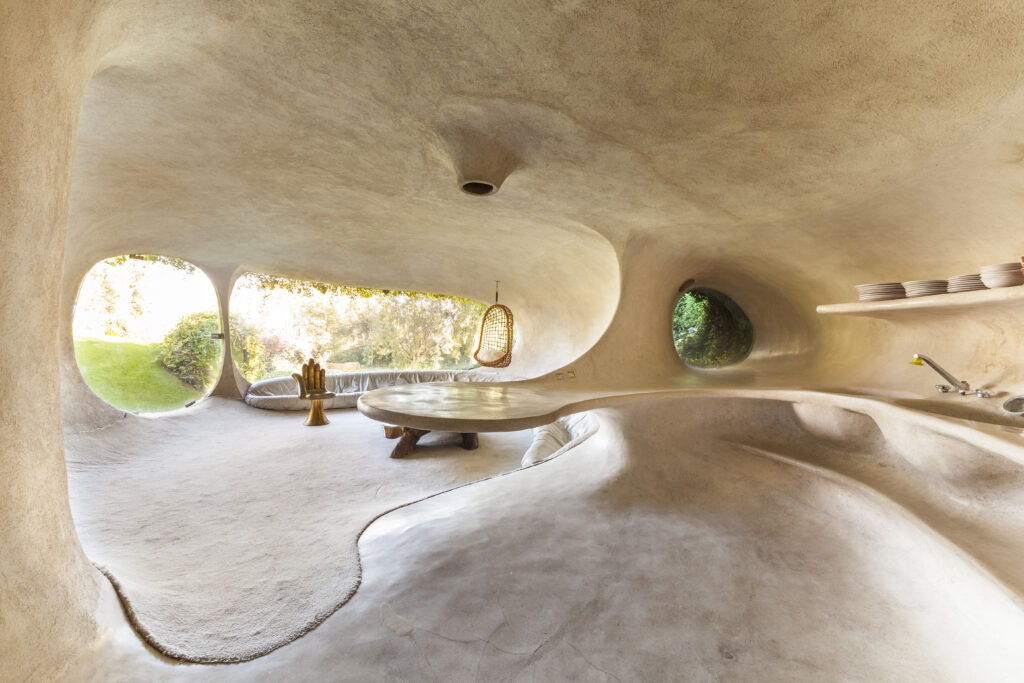 The Isamu Noguchi Foundation and Garden Museum is one of my favorite spots in New York and it helps to make every visit and every exhibition great. The museum's Senior Curator Dakin Hart came to understand, quite brilliantly, that in presenting several different approaches to the work of Noguchi (1904-1988) he could keep the museum relevant, contemporary, and constantly a topic of art discussions. In recent years, Hart has created some surprising and intriguing exhibitions, meticulously curated and proposing a fresh look and broad contexts of the oeuvre of the American Japanese artist. These shows, even when not representing Noguchi's visual language, allow us to learn the world of Noguchi: his fascinating life, his philosophy, his world travels, and the people that surrounded him. The new exhibition In Praise of Caves, Organic Architecture Projects from Mexico by Carlos Lazo, Mathias Goeritz, Juan O'Gorman, and Javier Senosiain explores the remarkable movement of organic architecture in Mexico, revealing the work of progressive architects and planners who are hardly known outside of Mexico. They created amazing living caves, using sustainability as the central concept in their architecture.
How is the Mexican theme is related to Isamu Noguchi? As Hart writes in the catalog, Noguchi had no particular interest in caves beyond the usual fascination with spectacular examples, such as the ones on Elephanta Island in India and Goa Gajah in Indonesia, which he visited and photographed (both photographs are presented in the show), but he was profoundly invested both personally and professionally in his notion of "feeling for earth," which can be seen in his invisible structures and motive forces encompassed by rock, root systems, foundations, and caves; as well as worms, centipedes, and snakes. He created the set for Martha Graham's Cave of the Heart (1946); this and the earth walls of his studio in Kita Kamakura, Japan, are two examples of his interest in earth .
The exhibition presents the work of four Mexican architects and artists who have participated in the local movement of organic architecture and have created incredibly ambitious, conceptual, and interesting projects. Juan O'Gorman (1905-1982)—the architect who famously built the modernist house of Diego Rivera and Frida Kahlo—built his own home in the suburb of Pedregal not as a box, but as a car: a laboratory for his later theory. His quest was to connect with the origins of architecture and the notion that the cave evokes the idea of primacy and the womb. His Cave House, which he built for his family in the 50s and was decorated with mosaics throughout, was built on top of a lava formation and looked like a natural cave. He called it a "living laboratory," and it was his ultimate expression of fusing architecture and landscape.
Mathias Goeritz—a German-born painter, sculptor, architect, teacher, and theorist who emigrated to Mexico in 1949—was a key participant in the local art scene in the mid-century years and cofounded a movement to foster and explore the burgeoning trend towards primitivism. The founder and principal of the architectural firm Arquitectura Orgánica in Mexico City, Javier Senosiain, was Mathias Goeritz's student, and he emerged as the leader of the second generation of Mexican organic architects as well as a being a principal practitioner, scholar, and proponent of what he calls "bio-architecture." His own cave home, Casa Orgánica, was built in 1985 and is perhaps the most well-publicized building of this movement. I found the project of Carlos Lazo (1914-1955) particularly mesmerizing. It was an enormous housing project completely carved in volcanic rock, which he began building in the late 40s; it is where he sought to fully use the local topography and natural resources in creating democratic architecture. However, before he could complete this ambitious cave living, he was killed in an airplane crash.
"Organic architecture" refers to a movement that promotes harmony between human habitation and nature by integrating buildings into their surroundings. The organic architecture in Mexico and the cave-like houses were the product of true visionaries and dreamers, who produced, and still producing daring and innovative site-specific architecture while proposing an alternative style of living. With the current climate crisis, their works look as contemporary as if they had been created in the 21st century. The site of the Isamu Noguchi Foundation with its sculpture garden in the Long Island City section of New York City couldn't have been a better choice.
The exhibition will be closed on February 26th.
---
.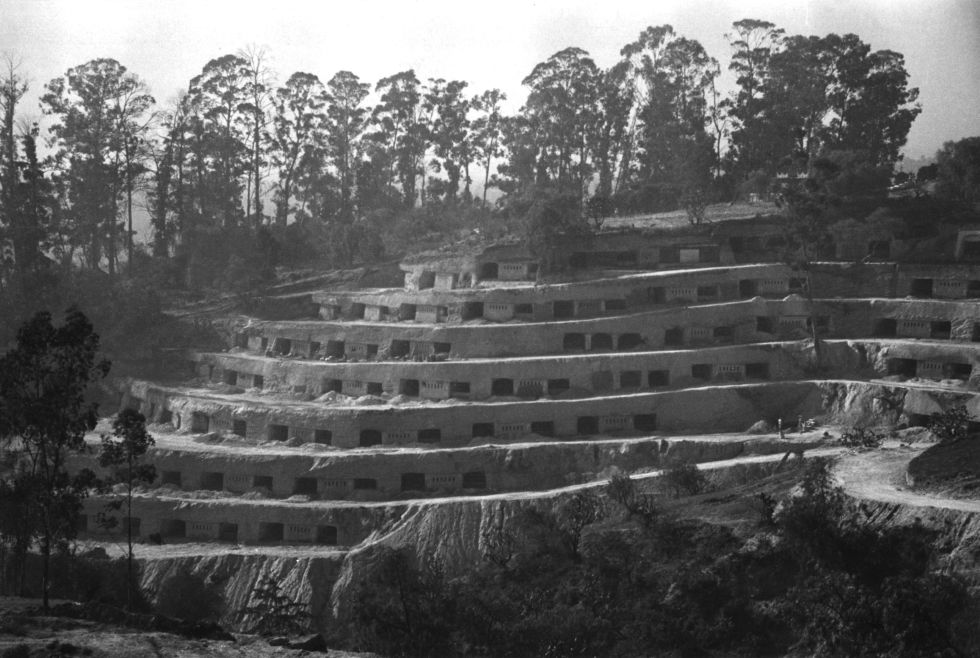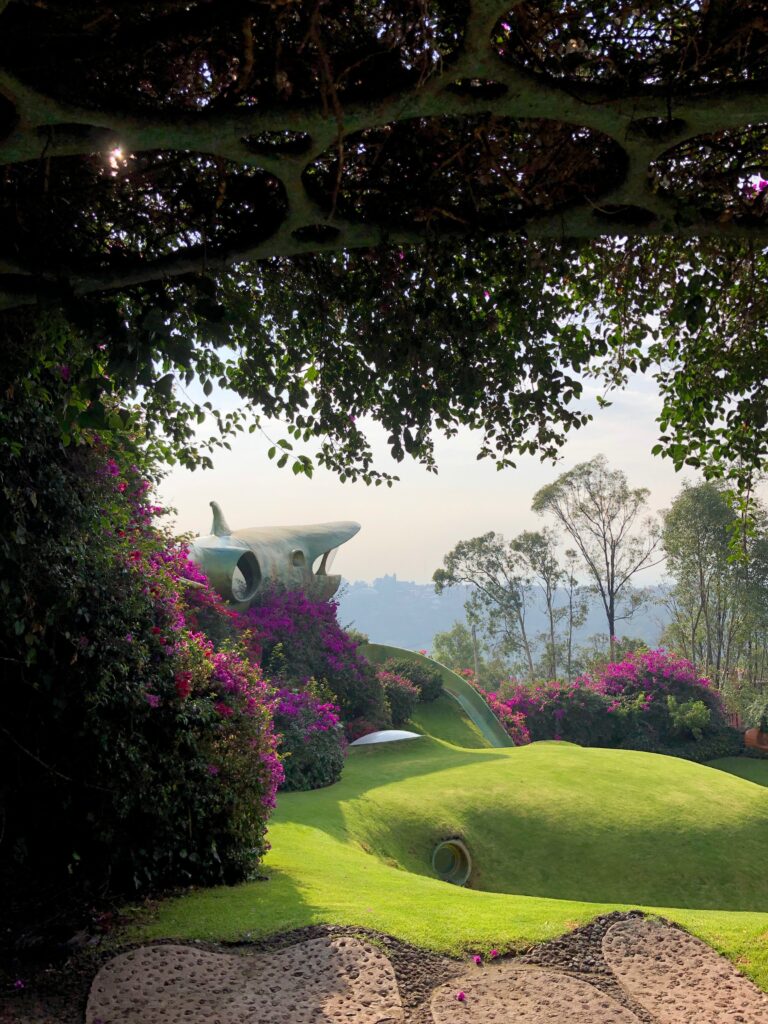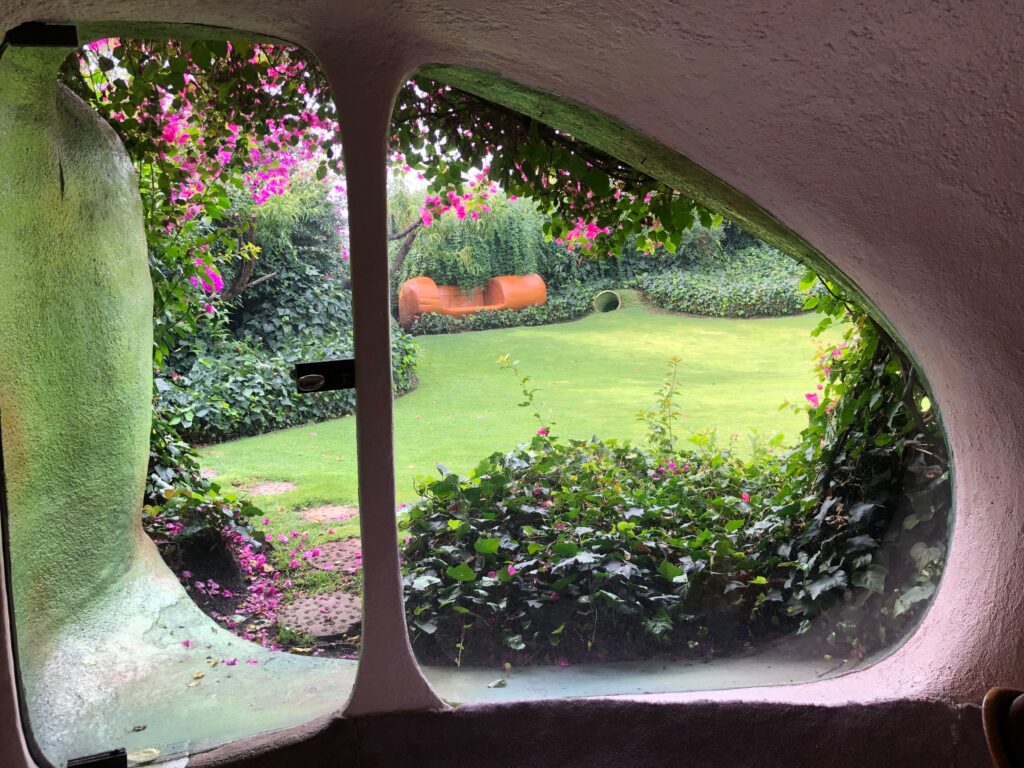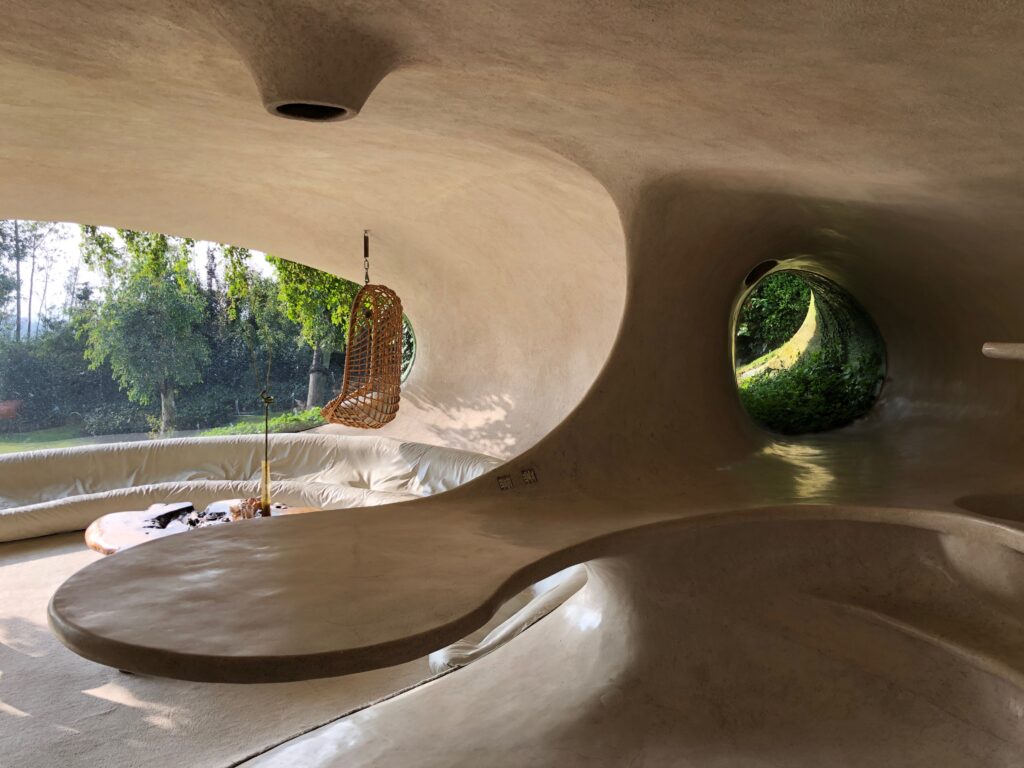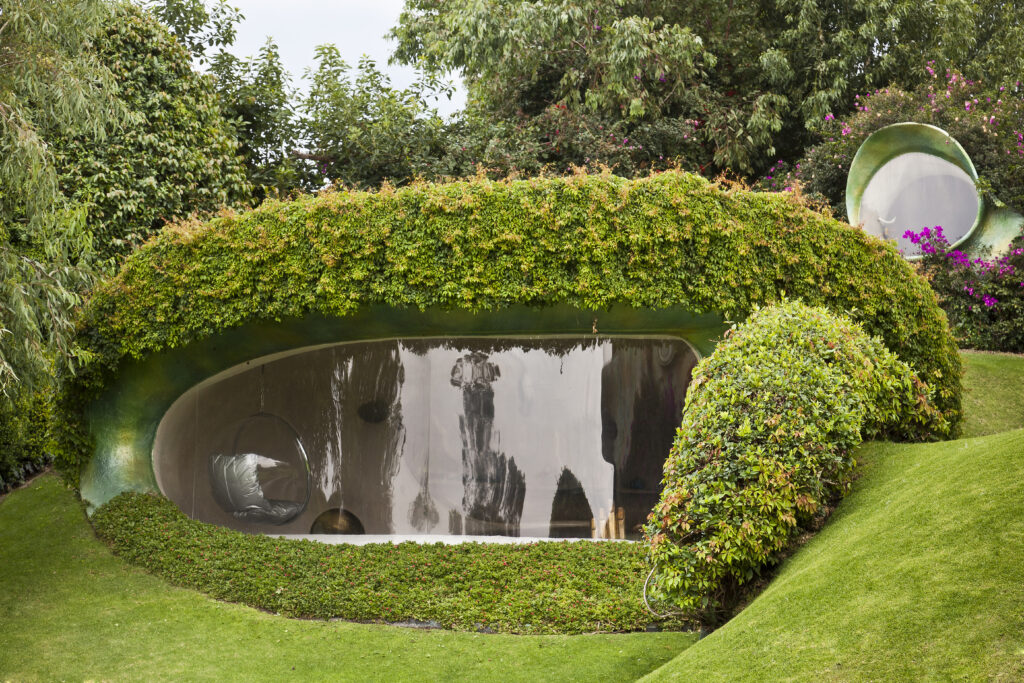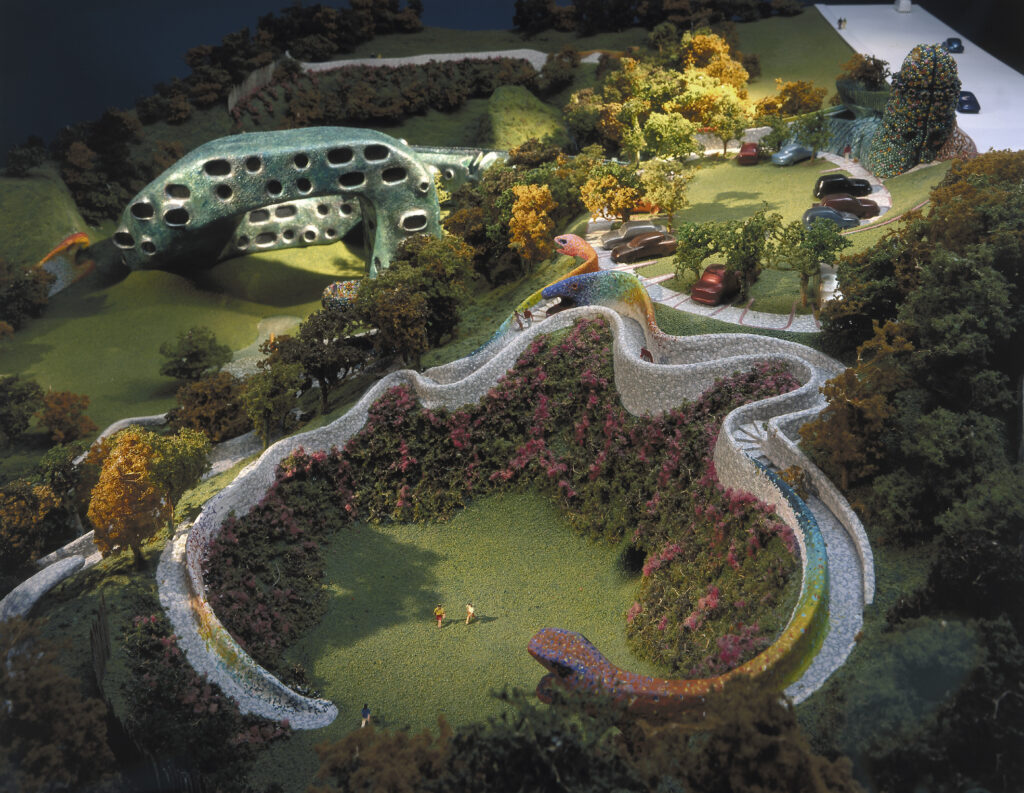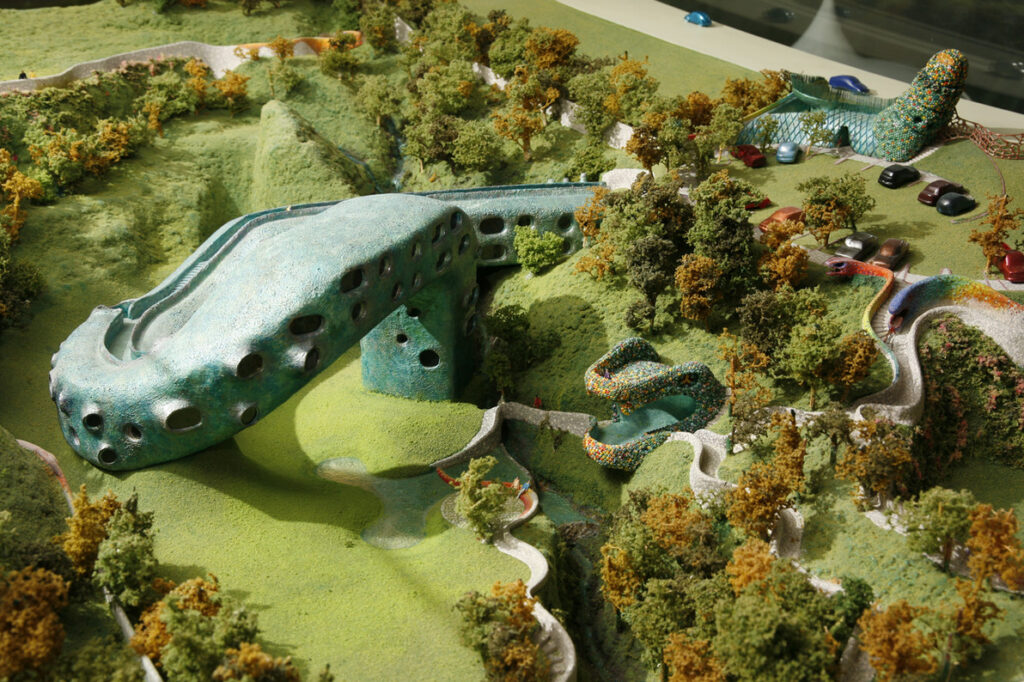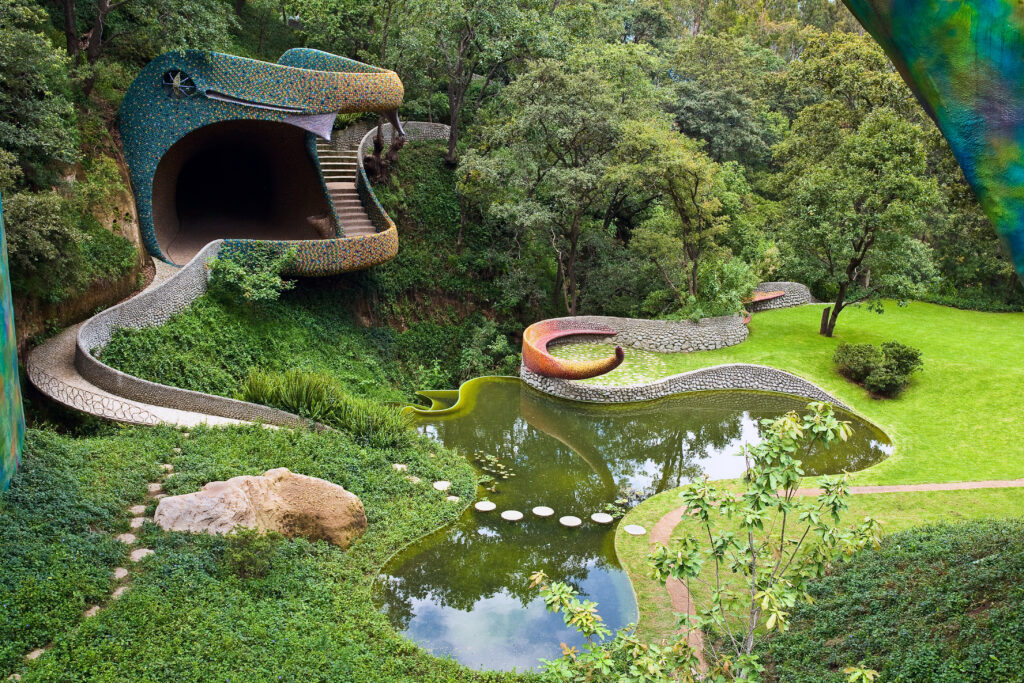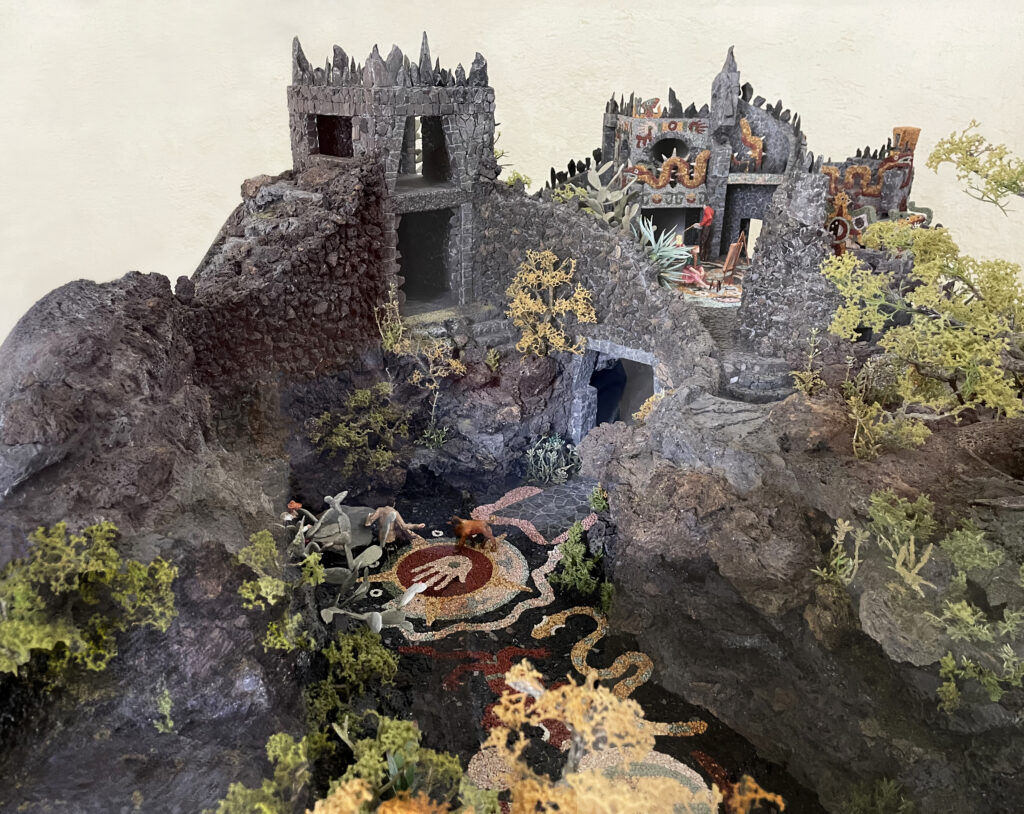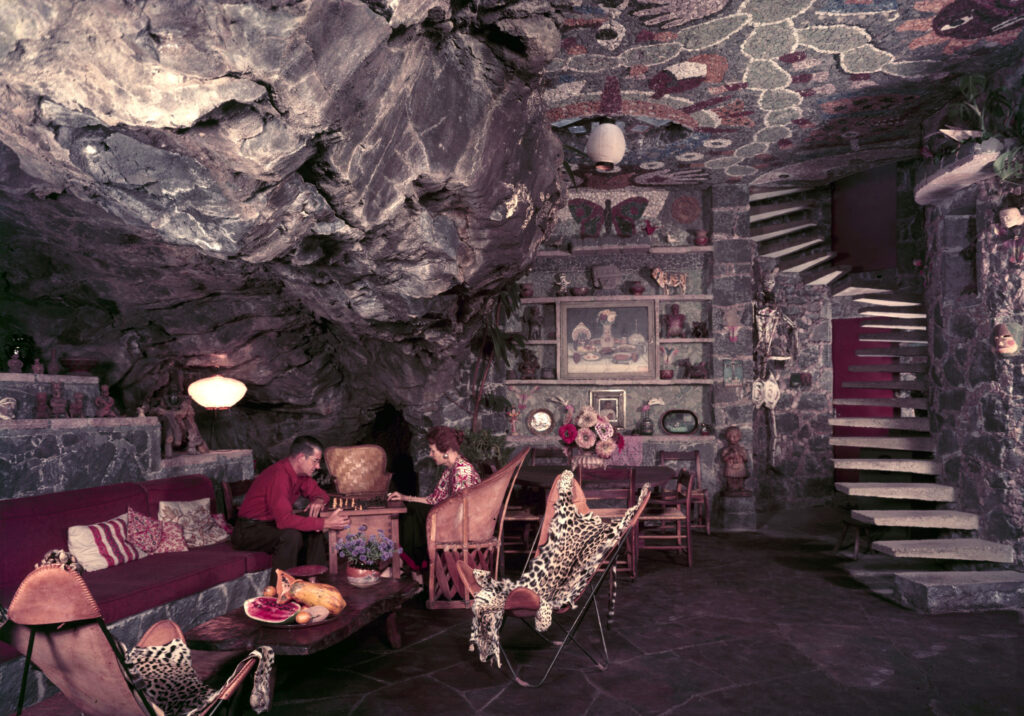 Mathias Goeritz, Serpiente de Linz (Linz Serpent), c. 1952/53, Wood; Private Collection.
.