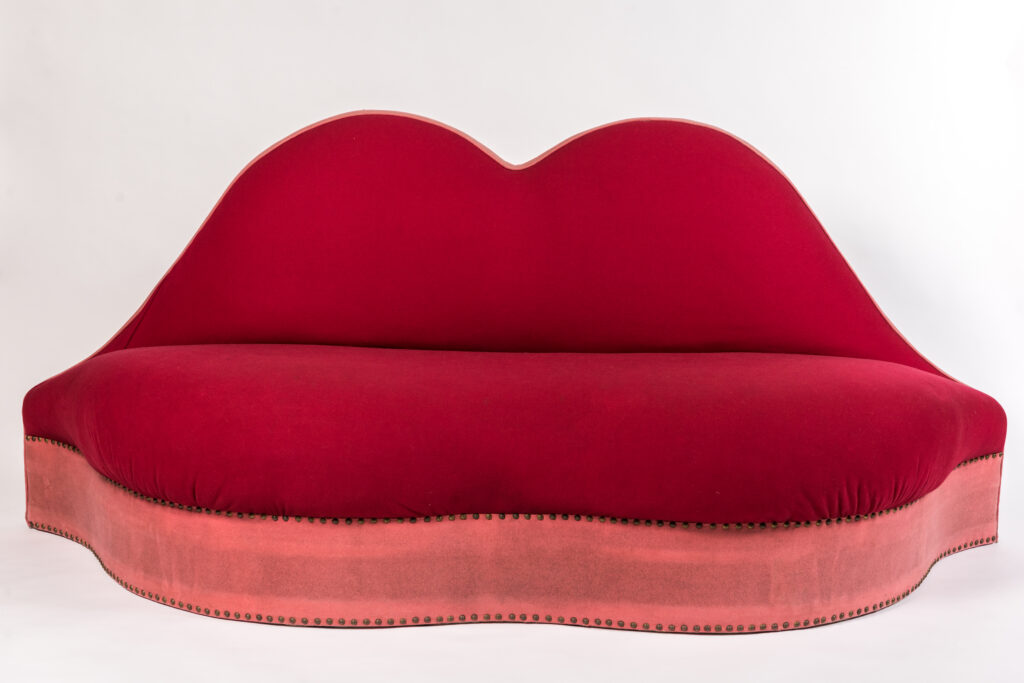 What is Surrealism? According to one of the Movement's leaders Andre Breton it was a means of reuniting the conscious and the unconscious realms of experience so completely that the world of dream and fantasy would be joined to the everyday rational world. According to the new exhibition, 'Objects of Desire: Surrealism and Design, 1924-Today,' opened at the London Design Museum (Vitra Museum's show), curated by Kathryn Johnson, Surrealism is still alive and in fact, never went away. While the early Surrealists were survivors of WWI and the pandemic, and their art was in part a reaction to those horrors, in today's technological change, war, and pandemic, Surrealism's spirit feels more alive than ever in contemporary design.
For the first time in a major UK exhibition, Surrealism's relationship to the design world is told up to the present day. Artworks and objects from Man Ray, Salvador Dalí, Marcel Duchamp and Leonora Carrington are presented alongside pieces by Sarah Lucas, Björk, Tim Walker and Dior. The show comes to survey the Surrealism movement, and how it not only revolutionized art, but also design: from decorative arts and furniture to interiors, fashion, photography and film.
The exhibition will cover nearly 100 years, and close to 350 objects will be on display. Some of the world's most famous Surrealist paintings and sculptures – such as Dalí's Lobster Telephone and Man Ray's The Gift (Le Cadeau) – will go on show alongside dozens of contemporary pieces of art and design. Nearly a third of the objects on show are from the past 50 years. Most of the objects on show are on loan from the Vitra Design Museum in Germany, with other pieces coming on loan from private collections and leading institutions including Tate and the Sainsbury Centre for Visual Arts. The exhibition will be opened until February 19th at the Design Museum.