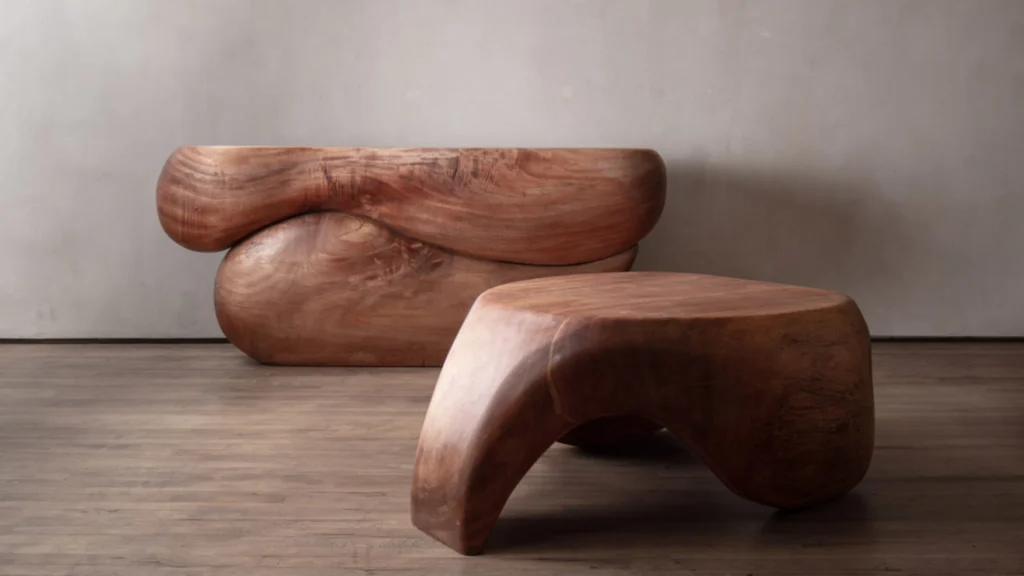 When the self-taught Italian sculptor Mauro Mori was young, Giulio Cappellini (founder and art director of the eponymous Italian furniture company) told him that he should follow his instincts and did not have to experiment with methods and concepts that were not in his heart. It was then that he realized that he did not have to participate in the newly founded digital culture and that he could instead remain loyal to his passion for the handmade, exploring and practicing the artisanal. It was a green light to not only go after his dreams, but also to experience the privileged life of an artist. This was more than 30 years ago, and Mori has since become known for creating design with his own voice despite not working or thinking like a designer. Confusing? It was to me until I met him this week at his studio and spent a magical and inspiring Milanese afternoon together.
When I first saw Mori's pieces in the solo exhibition Portraits at the New York gallery Les Ateliers Courbet two years ago, my initial thought was that these were the type of objects that everyone wants to live with, not just me. They can fit within various types of interiors and tastes because they are serene and sensual with the power to bring a positive and beautiful energy to any space. This memorable show presented functional sculptures carved in Albizia rosa wood and limestone, loosely modeled after human portraits. Each piece was archetypal, timeless, and symbolic. You could clearly see the nose and lips in those abstract faces, all carved in magnificent forms; somewhat primitive and sophisticated, embodying Mori's interest in volumes and in organic shapes while demonstrating his connection to the human body and his thoughtful, attentive process.
Mori was born in Cremona, Italy, and made Milan his home decades ago. He captures the creativity that fills Milan with its unique energy that I love. His studio is situated off of a courtyard in a classic old Milanese building covered with saffron yellow plaster. It is his kingdom where he feels best, where he does what he loves to do—remembering the advice Cappellini gave him years ago and reaching creative heights.
His pieces are crafted out of natural materials such as stone, wood, and metal, but each material requires individual attention. Marble has to be worked from the inside out, and the reverse is true for wood. He is a regular in Carrera where he obtains the stones one by one, bringing years of experience to determine the quality. His eternal quest for new materials and techniques takes him to foundries, quarries, and to his beloved Seychelles islands—where he discovered the local Albizia rosa wood that he sources trunks from to work with in the same way he approaches Carrara marble. To me, when those volumes are translated to metal, they lose their power and authenticity. I love Mori's way of workmanship, which is an unusual one to find in the world of design today. 
---