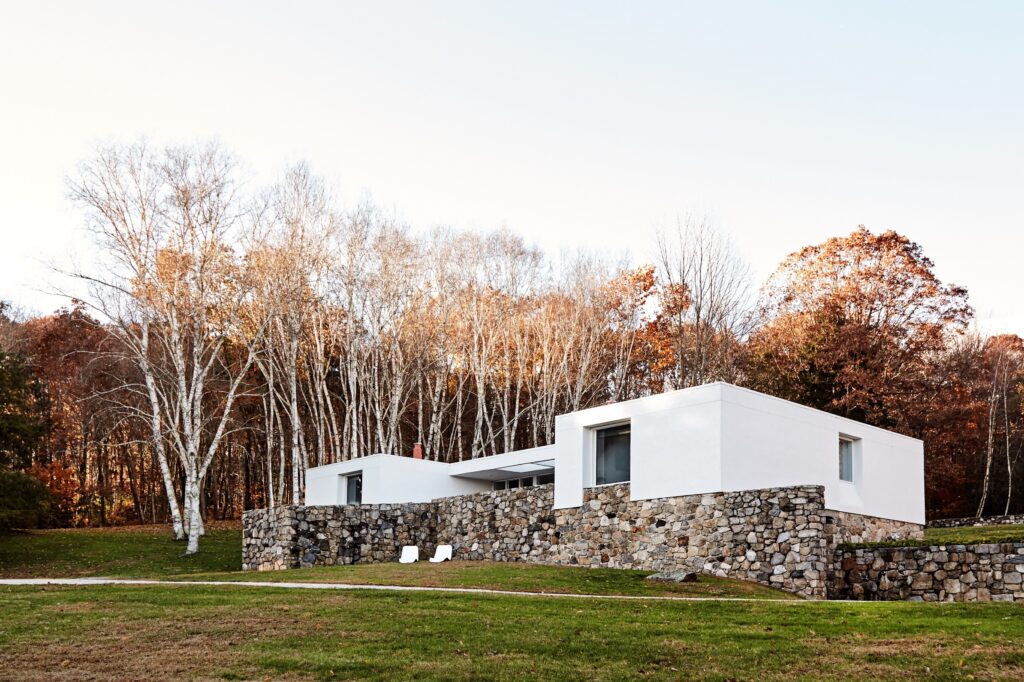 On its opening night, September 29th, the New York Architecture and Design Film Festival will inaugurate a new documentary, 'Breuer's Bohemia,' by filmmaker and art historian James Crump. The film and its accompanying publication (by Monacelli Press) tell the story of a group of residential houses which Hungarian-born modernist Marcel Breuer (1902-81) designed in Connecticut and Massachusetts during two postwar decades, and the relationship he forged with his patrons. It is not just the story of how modern architecture was adapted for the magnificent New England landscape—and Breuer was a master of this notion—but also the story of how a group of progressive, bohemian, intellectual personalities joined forces with Rufus Stillman and Andrew Gagarin to commission modernist homes.  They were patrons who enabled Breuer to substantiate the utopia of modern architecture in New England, and to implant his residential design ideas in a new region. The film revisits these houses and encourages us to see them in a new light.
Architecture has tremendous depth and complexity, and thus can and should be experienced on multiple levels. You can view a building in a photo, or read about it, but it is only when you experience a building first-hand that you can truly appreciate and comprehend it in all its complexity and splendor. It is then that a building becomes memorable, because the spatial experience of architecture has the power to make you move, feel, and connect in a way you may never have thought possible. It is about compositions, and materials, about creative expressions, and about the way architecture connects with people. The documentary 'Breuer's Bohemia' allows us to experience the featured architecture in such a way.
Now, let's talk about Marcel Breuer. Of the Fathers of German Modernism, he has never been a favorite of mine. Gropius was the charismatic prince, who came to change the face of architecture education when transforming a sleepy school of Arts and Crafts in Weimar, Germany into the world-famous Bauhaus, later doing the same at Harvard Graduate School of Design; Mies was the William Morris of the German Movement, creating intellectual and spiritual architecture. He invented the glass tower, and built some of the best and most captivating modernist buildings in history – The Barcelona Pavilion, Tugendhat House, Seagram Building. Erich Mendelsohn was the father of streamlining design, and from his successful practice in interwar Berlin, reinvented the department store and created exciting architecture of a type never seen before. Breuer's architecture was never spectacular, provocative, or dazzling, and there is still no great scholarship that critically analyzes his oeuvre and contextualizes his contribution. His first and only MoMA retrospective opened three weeks after his death in 1981, at a time when modernism was under attack by postmodernists and his architecture was not particularly adored. His architecture was innovative, but lacks glamour and is the type of architecture you have to learn to love over time. It took me decades to fall in love with the Whitney Museum of American Art, which he designed in the 60s. When I visited his own house in New Canaan, I found it too simple, practical, and modest, uninspiring lacking in any stimulation.
James Crump's documentary shows the people behind Breauer's houses, and powerfully draws you you closer and more intimately to the buildings and to the personalities involved. Through his lens, Beuer's architecture looks softer, more inviting, more human. Breuer is perhaps the most famous and accomplished of all Bauhauslers, and his career was comprised of one success after another, yet he was never the hero of the Modern Movement. His position at the top of the Modern Movement's pyramid is unchallenged and largely justified by the wealth of remarkable buildings – churches, universities, museums, public buildings, private homes – which he completed throughout his career, all built according to the paradigm of modernism. As a 19-year-old student at the furniture department of a famed school in Weimar, he created an 'African Chair' in collaboration with textile artist Gunta Stölzl, through his iconic 'Wassily Chair,' inspired by a bicycle frame and it is still considered a Bauhaus classic, created when he headed the carpentry department at the Bauhaus. As to his flourishing career as an architect in the US, Breuer epitomizes the notion of the heroic architect which the Modern Movement solidified, but his houses were not heroic. He was Gropius' favorite student, and when fleeing Nazi Germany, he settled in London where he had a short career in designing fabulous furniture in plywood for the Isoko company; few knew plywood as Breuer did. When arriving in the US, he joined his mentor, Gropius, at the Harvard Graduate School of Design, and the two formed a partnership, but they separated a couple of years later and never spoke again. Breuer was on his own and this is when he started his first career as an independent architect. The film highlights his first significant work—a house set up in the MoMA garden in 1949, which was the point of departure for the houses he built in New England.
Among the 80,000 visitors to the exhibition house was Rufus Cole Stillman (1921-2009), an industrialist, and prominent figure of Litchfield, Connecticut, who found in it exactly what he envisioned for his own house. This started a long collaboration and a lifelong friendship which not only produced three houses, but also exposed Breuer's style to other potential patrons in New England—friends and relatives—who commissioned either Breuer or other leading figures of modern architecture – Eliot Noyes, Edward Durell Stone, Richard Neutra – making this region one of the most interesting centers of modern architecture. The film excels in demonstrating how these modernist houses came to be integrated into the New England landscape. Crump knows Breuer. He lives in Stillman House II, and there is no deeper architectural experience then living in a space. You can watch the film on demand and see how Marcel Breuer came to shape modernist residential design in the postwar era.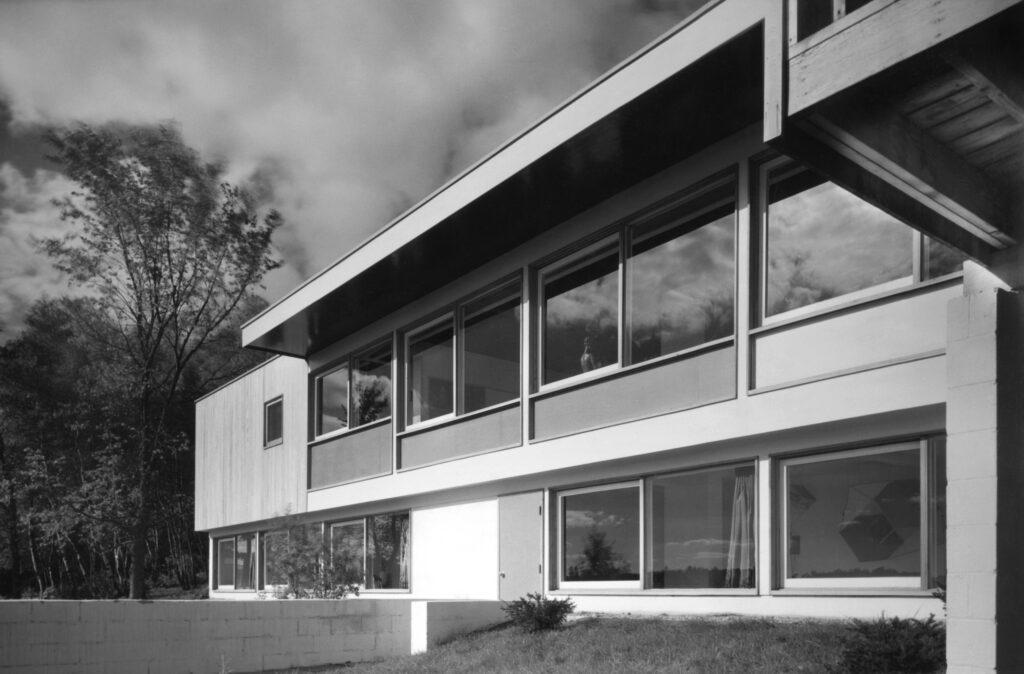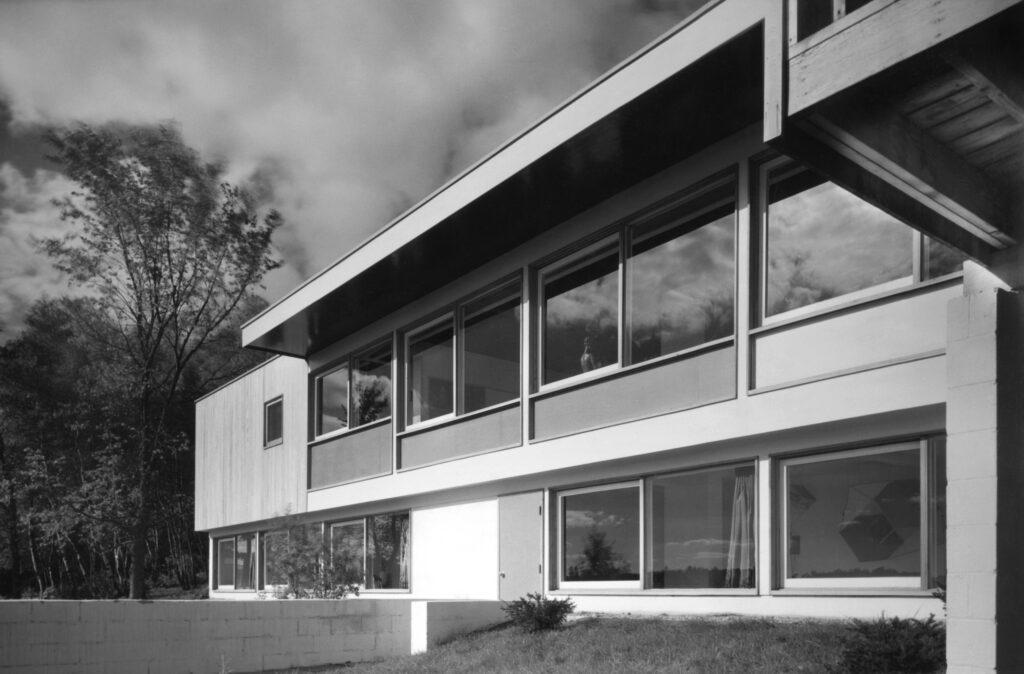 Stillman House I, east facade, Litchfield, Connecticut, 1951. Photograph by Ben Schnall. Courtesy Summitridge Pictures & Monacelli Press. All rights reserved.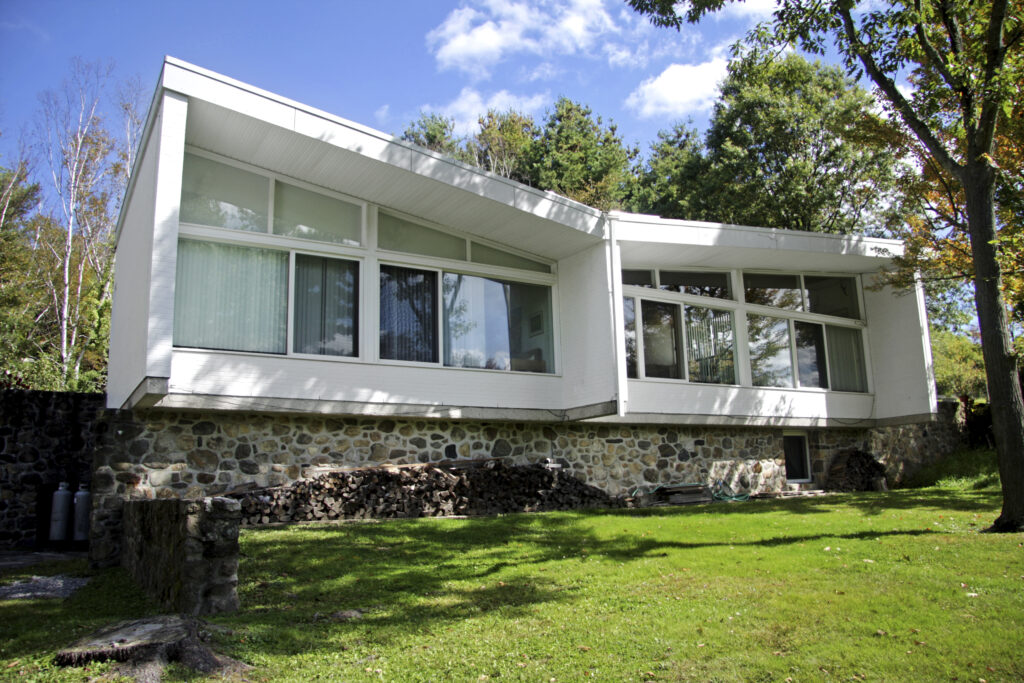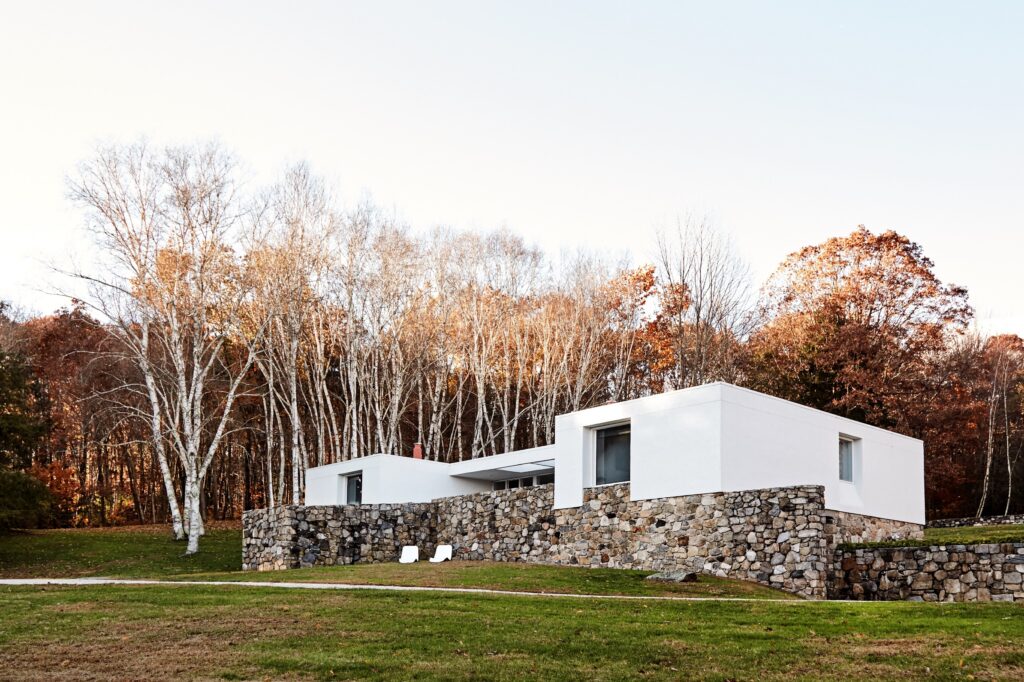 Stillman House II (1966), south facade, Litchfield, Connecticut. Photograph by Joachim Wichmann. Courtesy Summitridge Pictures & Monacelli Press. All rights reserved.