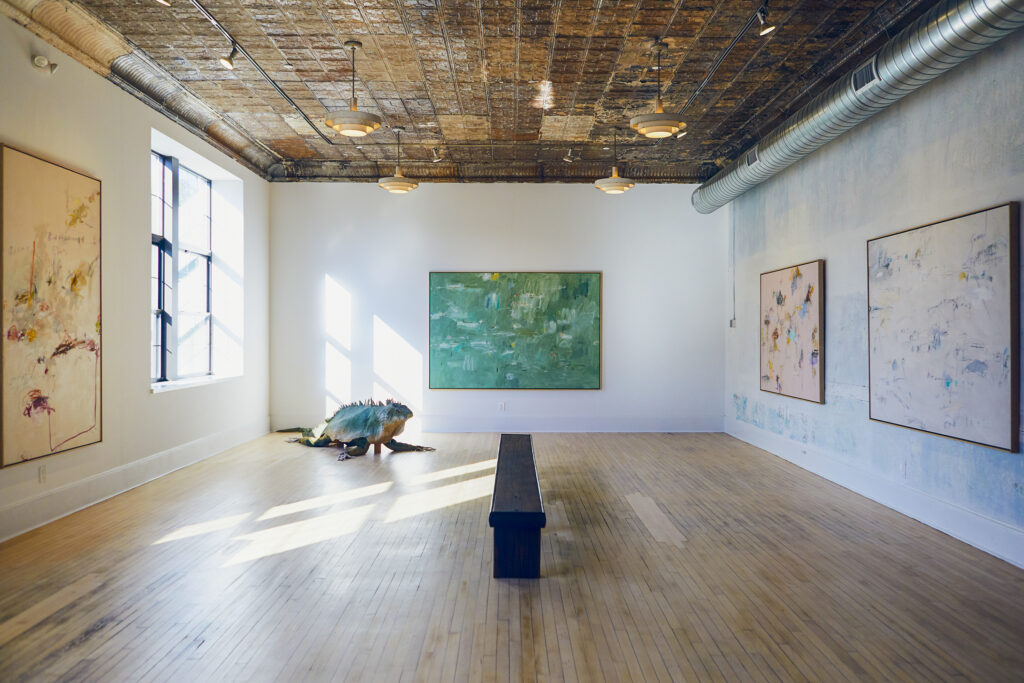 Spending an early spring Saturday morning at KinoSaito, the new art center at the foot of Bear Mountain in the Hudson Valley, New York, was an unexpected joy. While the region has recently become a haven for art foundations and private museums, KinoSaito on the other hand as a nonprofit interdisciplinary center, is different. It evokes the feeling of a Japanese oasis in the middle of New York's countryside. As a lover of Japanese culture, I felt that I had found a best kept secret by just taking a short scenic train ride from Manhattan along the Hudson River; it was the perfect getaway.
The Japanese spirit lies in the legacy of Japanese American artist Kikuo Saito (1939-2016), whose former studio became the foundation of KinoSaito. Saito was an abstract painter who became a member of the New York's Color Field Movement, and famously created theater productions for Robert Wilson, Peter Brook, and others. He devised not only décor and costumes, but also directed and advised the performances. After moving to the US from Tokyo in 1966, initially as an artist-in-residence at Duke University before establishing himself in New York, he gradually became more associated with the local avant-garde while continuing to keep a strong sense of Japanese identity. After his first wife (choreographer Evan Maier) died, he met his second wife Mikiko Ino, and together they formed a second studio—spending their weekends in the countryside, away from their SoHo home.
Mikiko was a wonderful host and served me the most elegant traditional Japanese lunch. She told me that when her husband died, she could not find peace until she decided to found an art center in his studio, as a memorial and a new beginning. Every Friday she makes her way to Northern Westchester to make new memories while embarking on a journey filled with her feeling of love. She called it "Kino" to represent both of their first names, a testimony to the love and connection the two found late in life and the expansive studio which he was only able to use for three years before he died.
KinoSaito is situated in Verplanck, New York, in a brick building that the two converted into an art studio; it was formerly St. Patrick's Catholic School. Now, through repurposing this vernacular architecture, with the help of architect Sarah Strauss, Mikiko has given new life to the building, turning it into a paradise for art lovers comes to outlive its original purpose while retaining its historic features. The Center has become a special light this time of year, housing art galleries, a multipurpose theater/performance space, two beautiful studios for rotating resident artists, a classroom for arts education and public programs, a café, and a bountiful garden. The exhibitions on view until May 7th include: 'Kikuo Saito: Pictorial Clay,' 'Tendersweet,' ceramic work by Patrice Renee Washington,' and 'Murray Hochman: New Dimensions.'
As it is still in its infancy, Mikiko in her typical Japanese manner is working hard to achieve perfection. I loved the story of the large cross that was hung on the façade of the school, which she offered to the local church and when it was refused, she turned it into a wooden bench, which is now situated in the main gallery. Photo: Chika Kobari.