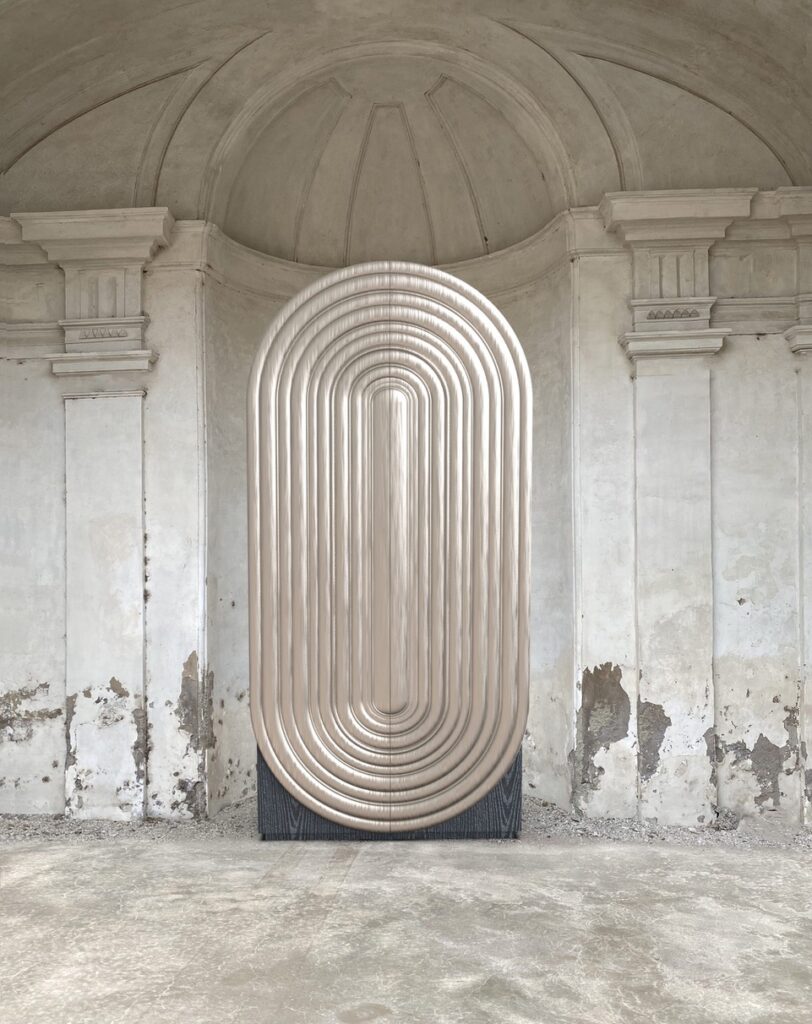 When the Italian New-York-based architect Antonio Pio Saracino proposed a contemporary response to Michelangelo's masterpiece David, he insisted on using the same pure white Carrara marble that the Italian artist used in the early 1500s. When placed in an exhibition in the Academia Gallery in Florence next to David, it was clear that his digital-age interpretation resembled the silhouette that the High Renaissance sculpture has embodied in living memory, yet it also has its own contemporary identity. The sculpture titled Hero was first commissioned by the Italian Embassy as a gift that came to symbolize friendship between Italy and the United States. The second edition so-called Guardians were installed along with its stainless-steel variation Superhero in the public plaza near Bryant Park in New York.
In celebration of the 10-year anniversary of the installation of the two sculptures, Saracino has opened an exhibition at the lobby of 3 Bryant Park titled The Guardians and Beyond: A Decade of Art and Design. In this exhibition, he presents his new furniture collection complimented by models and photography, along with his gallery, Maison Gerard.
Saracino received his master's degree in architecture fromLa Sapienza University of Architecture and taught there while also practicing architecture in Rome before moving to New York in 2013. Specializing in residential and commercial interiors across the globe, it was clear to him that he had to create furniture to fit his interior schemes—especially since they were typically on a large scale.
The furniture is crafted in Italy with Italian materials and in vocabularies rooted in Italian architectural heritage; truly a pure expression of Saracino's identity. It was during the pandemic that he travelled to Rome, and in that vacant city, explored the architectural masterpieces: churches, palazzos, and villas, which are typically so hard to reach and enjoy while tourism takes over Italy's capital city. However, during that time he could discover architecture in an extraordinary way. These visits have come to inspire him to create a furniture collection. His language is inspired particularly by neoclassical and renaissance architecture, and you can clearly identify the columns, pilasters, pediments, and arches that have come to be synonymous with the neoclassical and baroque heritage of Rome. The pieces, all made in large scale to fit the interiors of New York skyscrapers, look like facades of buildings.
The exhibition will be open until May 12th at 3 Bryant Park, New York.