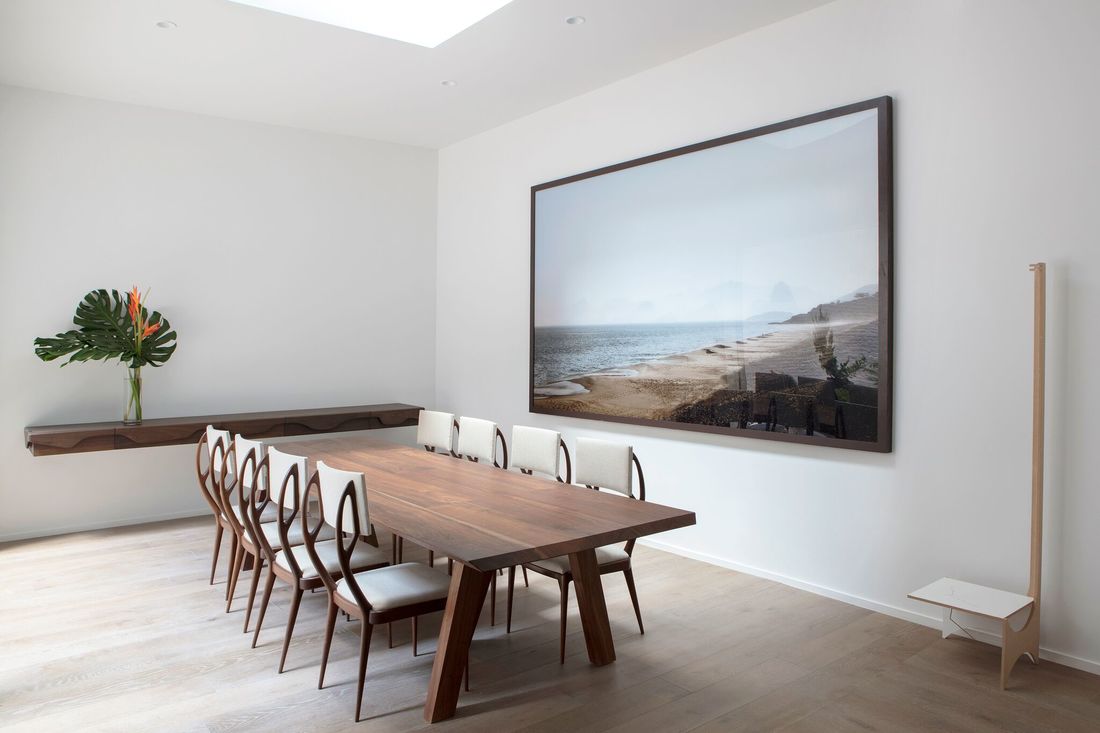 Thank you, architect Cristiana Mascarenhas for illuminating a snowy morning with leading a tour in your newly-completed and stunning interior at 12 Warren, Tribeca's new residential development. The building, known for its distinguished bluestone façade, consists of a triplex townhome, which is nestled within the building, providing family lifestyle. The exposed concrete columns and the garden off the living area are the two powerful features, which she has used as a point of departure for her concept in decor.
Brazilian born, Mascarenhas is the head designer of In Plus, Inc., creating interiors across the globe, integrating art and life in livable, beautiful interiors that combine fresh and unexpected elements.
While in her practice, she tends to create personal homes for clients who appreciate art and for whom living with art is essential, here, in an interior she designed for the developer, she imagined a fictional family for whom this home was decorated. Mascarenhas has utilized
Brazilian pieces of furniture and accessories, combining the vintage and the contemporary, while adding art photography that reflects the surroundings in the most natural, complementary way. Thank you, Cristiana, for hosting my group and for highlighting the concept beyond this inspiring space.