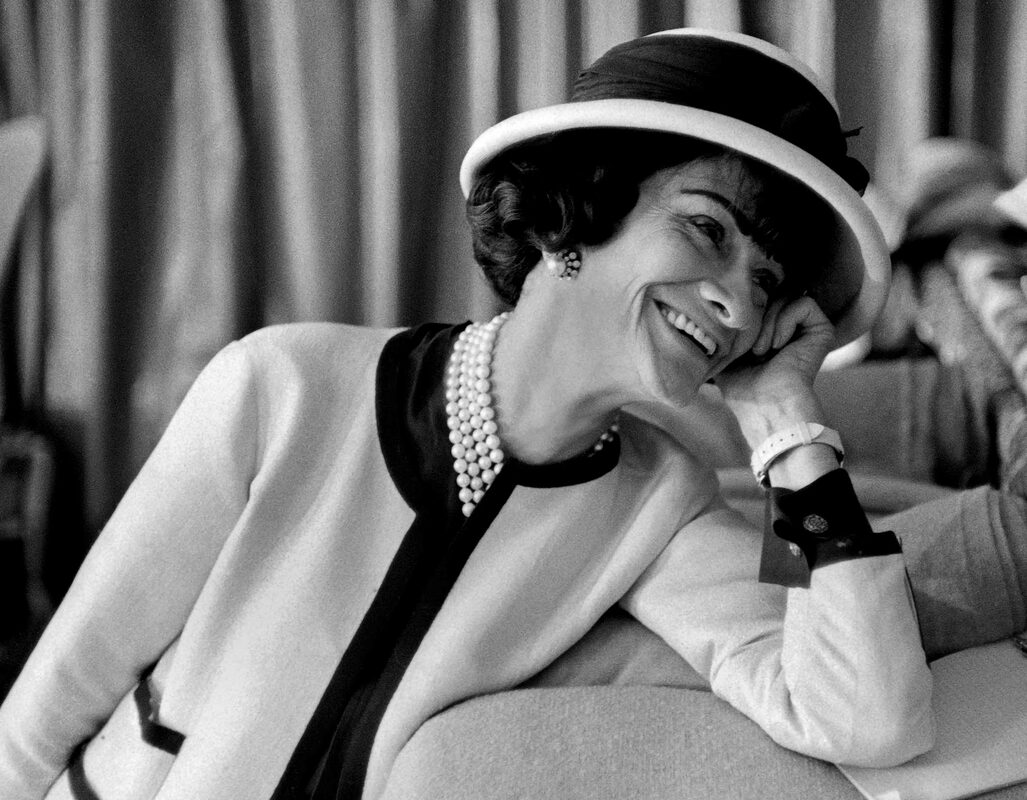 Born on August 19th, Gabrielle Bonheur "Coco" Chanel (1883-1971) was a fashion designer, businesswoman, and the founder of the Chanel brand. She became famous for sporty, casual chic, timeless suits and a little black dresses, and infamous for her role as a Nazi agent during the German occupation of France.
Born Gabrielle Bonheur Chanel, she was put in an orphanage at 12, following her mother's death, and was raised by nuns who taught her how to sew. At 27, she opened her first shop on Paris's Rue Cambon, and later added stores in Deauville and Biarritz. When she launched her first perfume, Chanel No. 5 in 1920, she described it as the 'ultimate accessory of fashion, which heralds your arrival and prolongs your departure.' The scent, consisted of jasmine, lily of valley, iris root, and rose has since became the most substantial symbol of her legacy.
When Paris celebrated the International Exhibition of Modern Decorative and Industrial Arts, the influential world's fair which came to promote the new style moderne, known later as 'Art Deco,' in 1925, Chanel introduced her two visionary pieces which changed the face of fashion history. The suit, composed of a fitted skirt with a collarless jacket; and the little black dress transformed the color associated with mourning into chic evening wear.
Chanel's love for Paris was essential to her identity as a designer. She chose to live at the Hotel Ritz, making Paris' most elegant hotel on Place Vendôme her home for 34 years. It is also where she died on January 10, 1971.
She witness how her fascinating life becoming a Broadway musical,'Coco,' starring Katharine Hepburn in 1969. With set and costume by Cecil Beaton, the show received seven Tony Award nominations. Yet, Chanel did not live to
see the remarkable resurrection of her brand and her iconic suit by Karl Lagerfeld just a decade after her death. After she died, the brand was managed by Jacques Wertheimer, son of Pierre, founder of House of Chanel Perfume company, and when Jacques's son Alain took it over in 1974, it began to thrive. His brilliant decision to hire Lagerfeld as the creative director of Chanel, brought the business back to its glorious success.
On her birthday, let's remember this extraordinary woman who was the only fashion figure to make it to Time Magazine's list of the '100 Persons of the Century,' and who modernized fashion silhouettes.