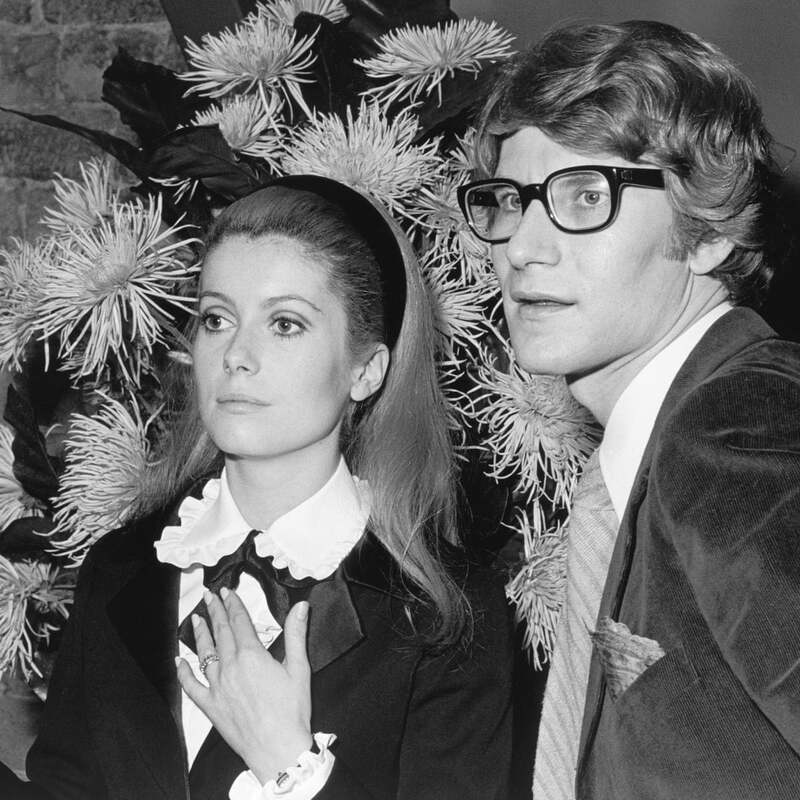 Born on August one. Let's remember the most heroic and powerful fashion designer in recent memory, who started his enormously prolific career as the Creative Director of Christian Dior in 1958 at 21. He founded his couture house in 1965 and immediately became a star. It was followed by his ready-to-made label, called Rive Gauche, named after the left bank of the River Seine in Paris. In the 70s, Yves Saint Laurent became the world's most influential fashion designer, cementing his signature style: a new and innovative chic and modern way of dressing, glamour lifestyle that brought him to global fame. Saint Laurent had the power to make women think differently about fashion by wearing his trouser suits, leather boots, or safari jackets.
Everything about Saint Laurent was French. Raised in colonial Algeria, he moved to Paris as a teenager and made it his home. His mose was Catherine Deneuve whose style became synonymous with Saint Laurent. She was 22 and married to the British photographer David Bailey when they first met. She was about to be introduced to the Queen of England and selected Saint Laurent to dress her. The rest is history.
Leading a somewhat private life, when the collection he assembled with business partner and one-time lover, Pierre Bergé, was offered for sale by Christie's in 2009, just four months after his death, the full scope of his magical taste was revealed. The sale celebrated their five decade partnership, demonstrating their eclectic taste and deep understanding of quality. This 700-lot sale, which began in a blockbuster exhibition at the Paris Grand Palais is still considered the most successful single-owner collection in history. Their collection was eclectic and included works of extraordinary provenance. Objects and paintings owned by Vicomtesse Marie-Laure de Noailles, a Parisian hostess and art patron and one of the leading tastemakers of the prewar years; Ernest Augustus, an uncle to Queen Victoria of Britain, who became king of Hanover in 1837; Louis XV; and French couturier Jacques Doucet. The proceeds of the sale was divided between the Pierre Bergé-Yves Saint Laurent Foundation, created in 2002 to preserve the couturier's work, to which Saint Laurent bequeathed his share of the collection, and a foundation that Bergé created for the advancement of AIDS-related medical research.
Born on August 1st, 1936, let's remember the most heroic fashion designer of the 20th century.
Above: Catherine Deneuve and Yves Saint Laurent. Photograph: Alain Nogues/Sygma via Getty Images.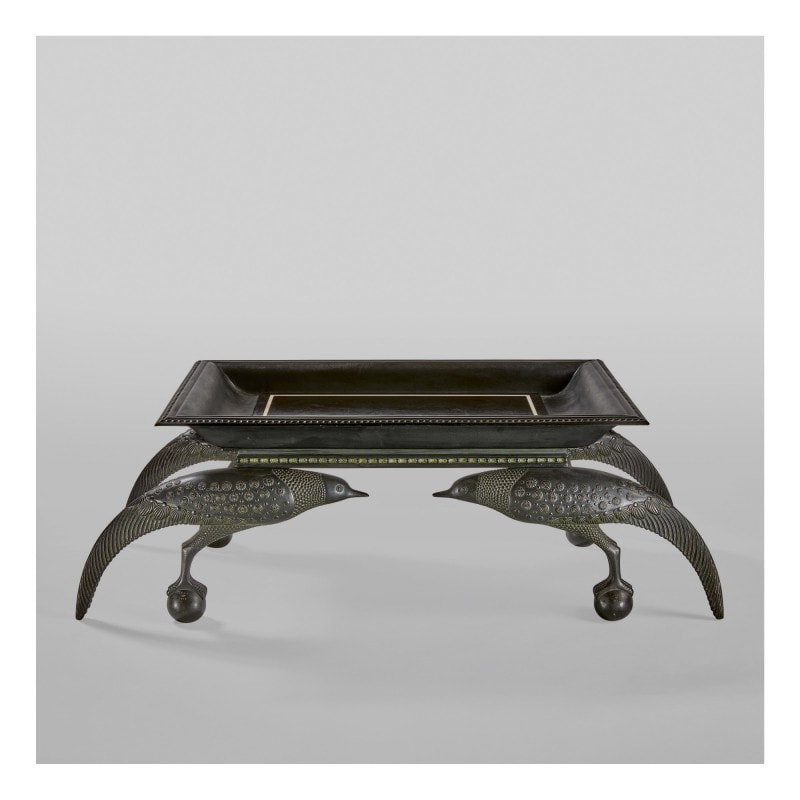 YVES SAINT-LAURENT EVENING GOWNS WITH SCULPTED ELEMENTS BY CLAUDE LALANNE. AUTUMN/WINTER 1969 HAUTE COUTURE COLLECTION, SHOWN AT CENTRE POMPIDOU, PARIS, 22 JANUARY 2002. © YVES SAINT-LAURENT, ALL RIGHTS RESERVED.