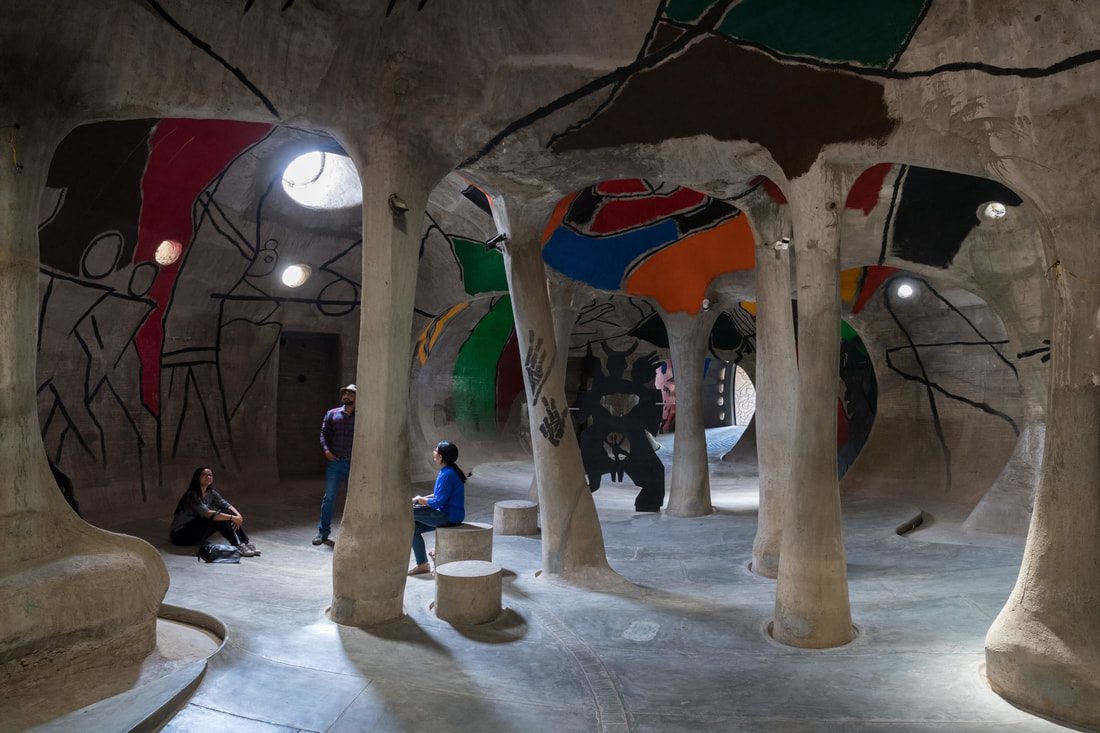 When Indian architect, urban planner, and educator Balkrishna Doshi (b. 1927) received the
Pritzker Prize
in 2018, he was finally cemented as the most important maker of the architectural discourse in his homeland. The Jury announced that "over the years, Balkrishna Doshi has always created an architecture that is serious, never flashy or a follower of trends. With a deep sense of responsibility and a desire to contribute to his country and its people through high quality, authentic architecture, he has created projects for public administrations and utilities, educational and cultural institutions, and residences for private clients, among others." ​Doshi worked under both Le Corbusier and Louis Kahn, and following their legacy, pioneering both modernism and brutalism in India.
Now, Wrightwood 659 the Chicago-based art space dedicated to presenting socially engaged art and architecture,
in partnership with
Vitra Design Museum
, opens a retrospective 'Balkrishna Doshi: Architecture for the People,' which examines the way in which Doshi adopted the guiding principles of international architecture to India's locality. His mitigated modernism responded and referenced local culture, traditions, and resources, exemplifying the flexibility of modern architecture to be contextualized, interpreted, and translated to a variety of cultured, climates, and geographical locations.
Doshi's architecture is spiritual and rational at the same time. "I owe this prestigious prize to my guru, Le Corbusier," he said when receiving the Pritzker. "His teachings led me to question identity and compelled me to discover new regionally adopted contemporary expression for a sustainable holistic habitat." This exhibition is a rare opportunity for architecture lovers in the US to learn about this legend, who cares about values that few architects today consider: fundamental needs of human life, connectivity to local culture, and social traditions, to see where the poetic meets the functional, and to be introduced to modernism in India.
The exhibition will open on September 9th.
All images, courtesy Vitra Design Museum, Weil am Rhein. Above: Balkrishna Doshi in collaboration with M.F. Husain, Amdavad Ni Gufa art gallery, Ahmedabad, 1994 © Iwan Baan 2018.
---
---
---
---
---
---
---