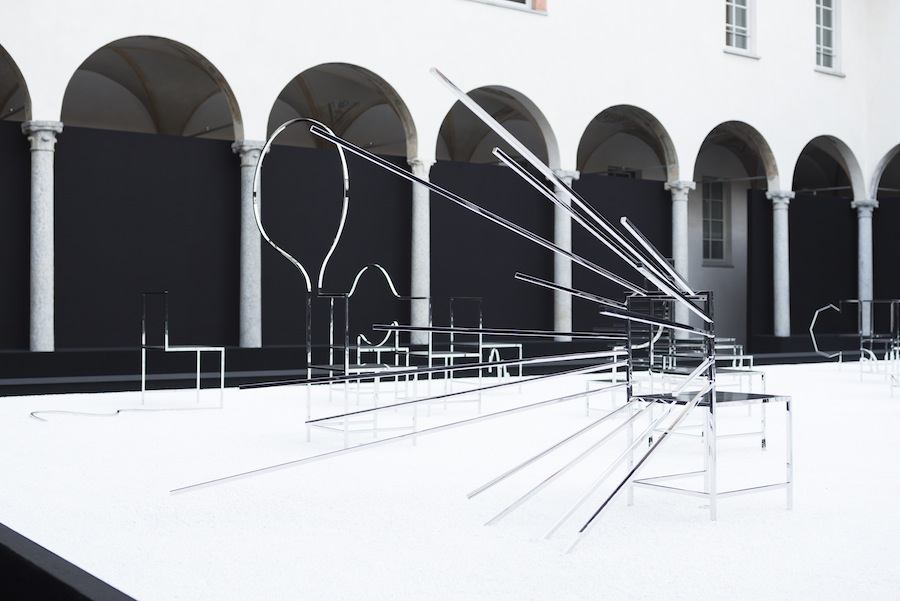 As we approach the 2016 edition of Salone del Mobile, the furniture fair in Milan (April 12-17), I am going to highlight some of the more interesting events. "50 Manga Chairs" by Nendo is an exhibition in collaboration with Friedman Benda Gallery, which will take place at the Chiostro Minore di San Simpliciano. An installation of 50 chairs, the concept was born from a dialogue with Japanese heritage, as Manga, a means of expression with a high degree of flatness and abstraction, composed of a series of lines, is rooted in Japanese culture, dating back to Ukiyoe prints, which were developed during the Edo period (1603-1868 A.D.). Here, Oki Sato, founder of Nendo, who will be t
he recipient of the Collab Design Award, presented by the Philadelphia Art Museum in November,
presents 50 standard chairs lined up in a grid, each one conjures up a sense of story, and each possesses a design element from manga.