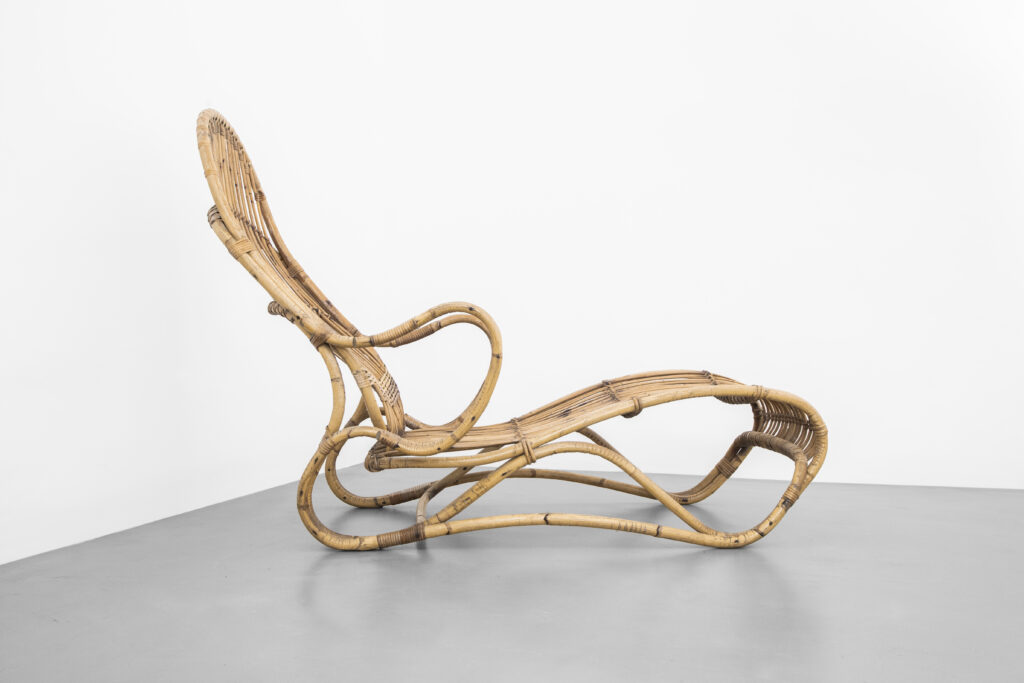 One of the most exciting design events of this season is the opening of the new headquarters of Rome-based gallery Giustini/Stagetti. In celebration of the event, the only Roman gallery dedicated to modern and contemporary design will open a solo show of late Italian modernist architect Umberto Riva (1928-2021). Riva not only designed the new space in his own signature elegant style, but everything else in the exhibit, as well, including vintage lighting and contemporary furniture, collected and produced by the gallery's founders, Roberto Giustini and Stefano Stagetti. This event comes to summarize five years of collaboration until the Milanese architect's death last summer.
The award-winning Riva, famously studied under Carlo Scarpa, taking many of his mentor's principles to new horizons. Since he began his creative journey in 1960 and throughout his celebrated career, he was active as both an architect and industrial designer. His focus early on was primarily on private residences, always constructing spaces of light and air. His love for illumination quickly led to his designing the most magical lighting, inspired by sculptors Fausto Melotti and Constantin Brâncuși. In an interview for Pin-Up Magazine, curator Hans Ulrich Obrist said of Brancusi, 'I don't think there's a word that is appropriate enough to describe his essentiality, richness, and knowledge of materials.' Riva found lighting design as a form of art expression, where he could master abstraction, proportions, and balance, and his lights were among the best in the history of Italian lighting design.
In the global landscape of the design market, Giustini/Stagetti, founded in 2009, is unique for its distinctive program which comes to highlight, revisit, and rethink Italian heritage. Giustini and Stagetti commission world renowned designers to visit Rome and to create furniture and objects that relate to its history and culture, its built fabric, and its traditional decorative arts. Among the most memorable of these projects are those created by the Campana Brothers, Konstantin Grcic, and Formafantasma. Umberto Riva's project is the latest addition to this portfolio.
For the gallery, modernist Riva devised an open space with subtle interventions, permitting the exhibited works to become the protagonists. The paving in white venetian terrazzo finish accentuates the neutrality of the space, the entranceway serves as an insert to the first room, which is, in turn, vertically accentuated by its high, vaulted ceiling. The second room is dominated by a wall of variable height that flanks the stair of Carrara marble slabs that defines the space. I look forward to visiting Rome this summer and seeing this show.
All images courtesy Giustini/Stagetti.