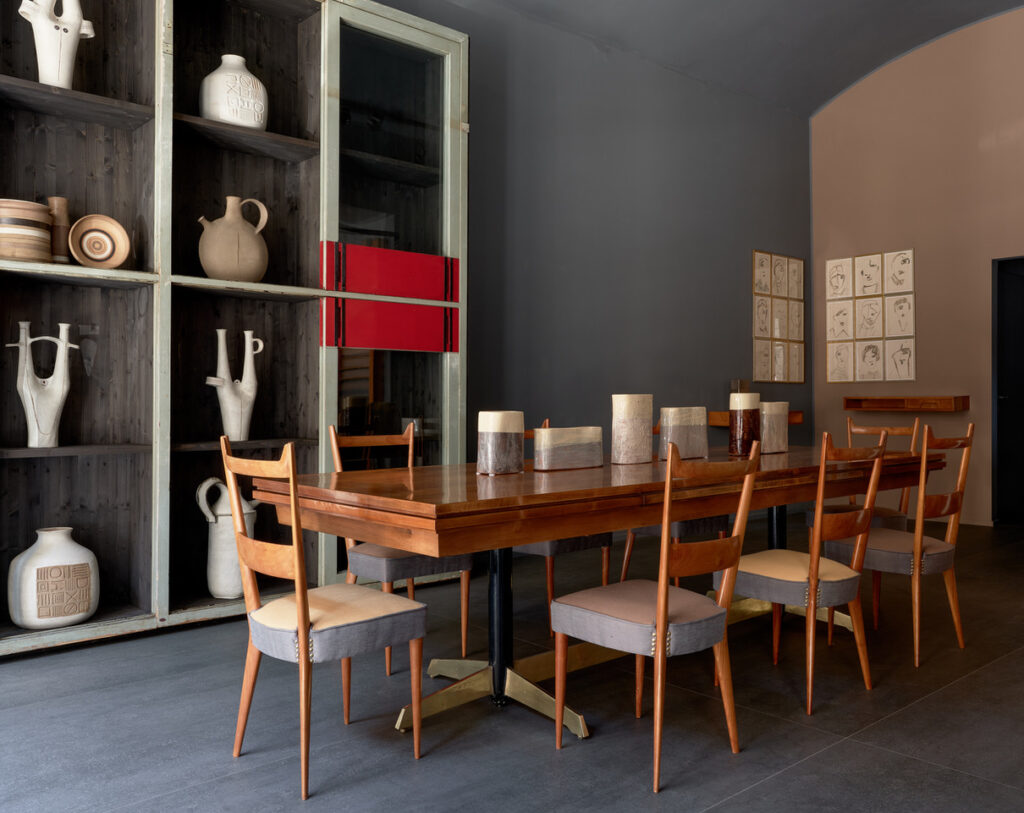 One of these exciting moments, when important and rare design is being rediscovered, surfaced, and analyzed, is coming with the newly-opened exhibition 'Mario Gottardi: The Innovator of Forms,' at Milan's Galleria Rossella Colombari. The original furnishings, which the Italian architect created for Villa Marinotti in 1952 is the focus of this monographic exhibition. While he had an accomplished and productive career, designing such distinctive buildings as the interiors of the Hotel Bauer in Venice, the San Babila Theater in Milan, and the interiors of cruise ships Cristoforo Colombo and Leonardo da Vinci, Gottardi's brilliant and modernist mid-century furniture is rarely seen. Galleria Rossella Colombari has made its name with illuminating the rarest of rare in Italian design and with creating or introducing it to the market.
Curated by Rossella Colombari and Clara Girelli in collaboration with Archivio Mario Gottardi, this show comes to reveal the design achievements and personal language of Gottardi (1913-2004). We learn that upon graduating from the Politecnico di Milano in 1939, he began a career as an architect and designer. During a long and productive career, he created everything from urban planning to furniture, from private buildings, to naval, to hotel furnishings. His work in historical restoration included restoration of Palazzo Mocenigo and Palazzo Contarini delle Figure in Venice. In the early 1950's, Gottardi was commissioned to design and build residences including Villa Marinotti in Vittorio Veneto.
The curators argue that Gottardi was a true innovator of forms, strongly influenced by Bauhaus and Italian Rationalism, which he reinterpreted in mid-century manner, seeking to shed new light on the architect's work and revealing his distinctive vocabulary. The furniture in the show demonstrates his preference for the rationality and functionality of the Modern Movement rather than the dramatic artistic and sculptural approach of some of his contemporaries.
Images: Courtesy Galleria Rossella Colombari; Photo by Federico Torra.