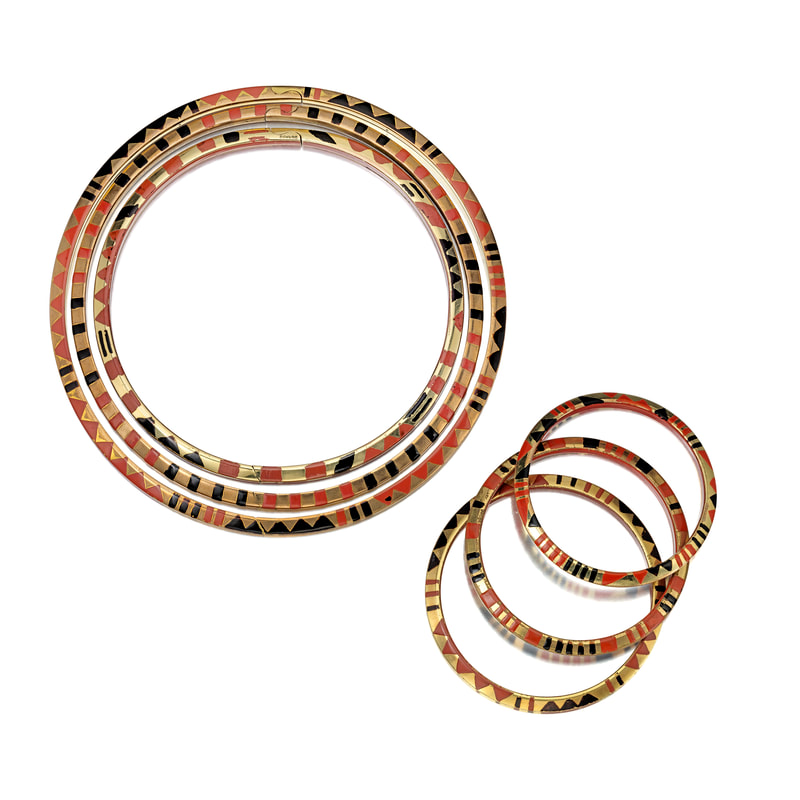 Few pieces of jewelry have come to capture the imagination of generations of design lovers and stylish women as the 'Giraffe' necklace and bracelet, created by Art Deco lacquer master Jean Dunand (1877-1942) in 1927. Examples of the masterpiece in black-red-gold can be seen today in such museum collections as the Met, and the Musée des Arts Décoratifs, Paris. Now that this rare gem has become available by Lee Siegelson, it is time to look at it closely.

Since learning the labor-intensive art of lacquer in 1912, Dunand, like many of his French contemporaries was obsessed with the craft brought to France from Japan in the early years of the 20th century. He created sculpture, furniture, panels, and jewelry, taking the art of lacquer to new horizons, westernizing the ancient Asian technique. Some of Dunand's objects in lacquer have been among the most sought-after works of art by collectors and fashion designers since Art Deco was rediscovered in the late 1960s. For his jewelry designs, he found his inspiration in African exoticism, and like Pablo Picasso, Pierre Legrain, and Eileen Gray, just to name a few participants of the French avant-garde, Dunand perceived African tribal art as the perfect inspiration for modern design.

It is believed that Dunand made his first cuff bracelet in 1925 for Josephine Baker, the American-born French entertainer and Paris' ultimate tastemaker. Baker often wore his jewelry, as seen in the 1929 photograph by Hoynigen Heune (below), depicting a nude Baker clasping strands of pearls and a scarf to her front while wearing a set of Dunand Giraffe necklaces. The necklace, modeled after the type of elongating neckware often seen in African tribes, was decorated with geometric patterns of colored lacquer on Oréum, an alloy the artist favored. The Giraffe necklaces are among Dunand's most coveted pieces, jewelry that is also a legend.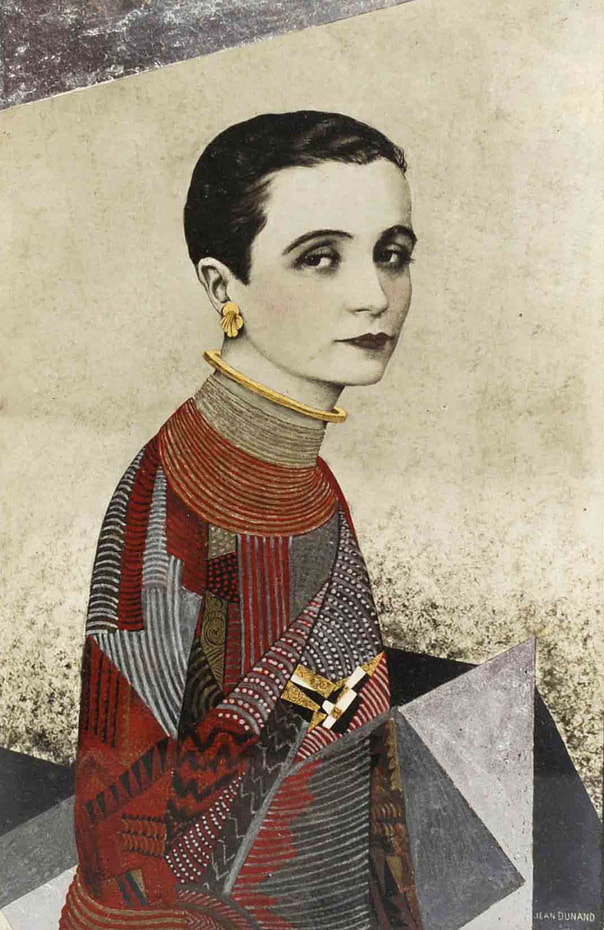 Jean Dunand's portrait of Madame Agnès, who is wearing lacquered fabric by Dunand, as well as a Giraffe necklace, 1925-6.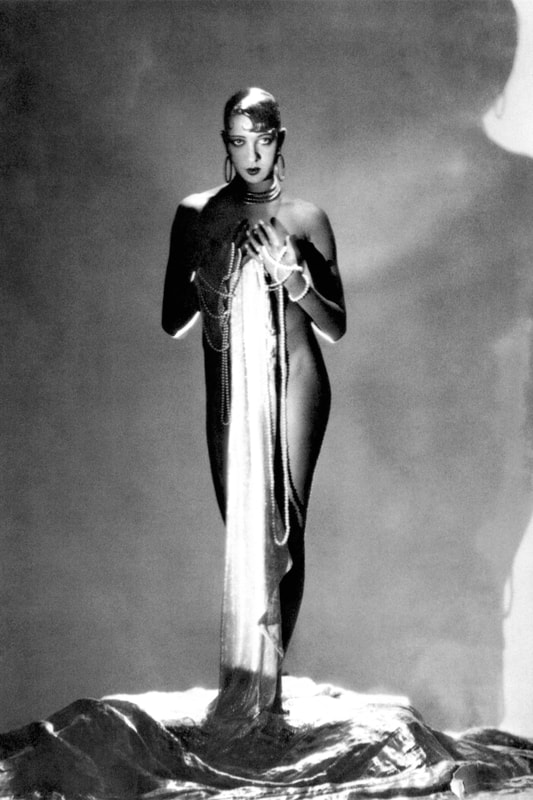 Josephine Baker wearing her Giraffe necklaces by Jean Dunand, photographed by George Hoyningen-Huene, 1929, published in Vanity Fair, October 1934.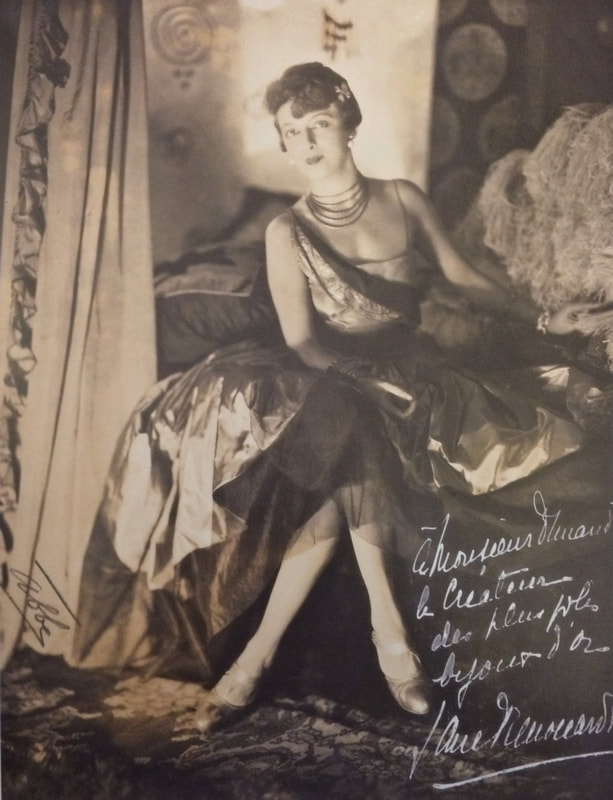 Actress Jane Renouardt wearing a set of Giraffe necklaces. The photograph is signed to "Monsieur Dunand, Creator of the loveliest gold jewelry."