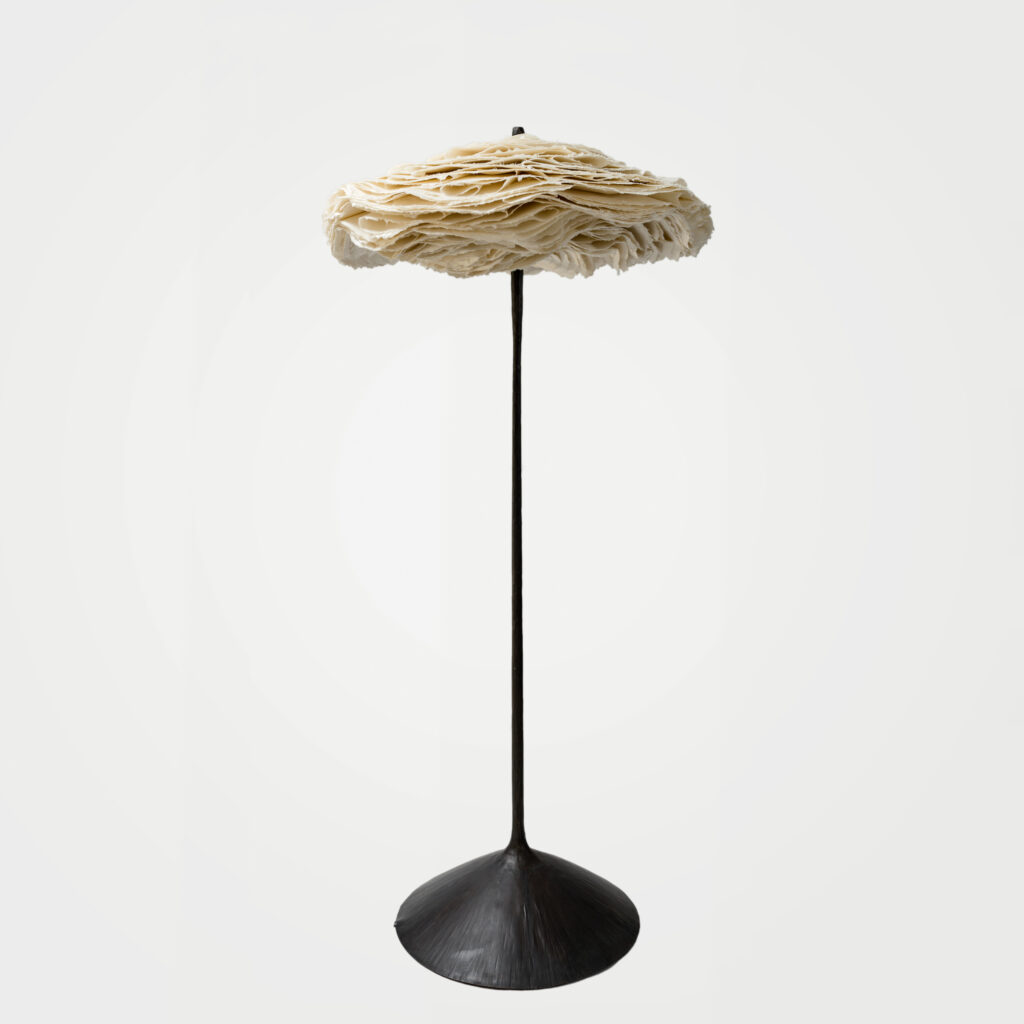 An architectural masterpiece with a dazzling interior and extraordinary furniture are the ultimate winning formula for design. This week, thanks to Gabriel & Guillaume, we got a taste of that delightful, rare experience.
There is a moment for showcasing collectible furniture, design objects, and art in domestic environments. Unlike the traditional gallery, these are known as 'livable galleries.' You can find them in Europe, New York, and Los Angeles, as this trend continues to grow. And it makes sense, because the art of the décor has become more and more complicated and sophisticated, as the eclectic interior where modern and contemporary design are combined has become a bona fide province of expertise. This new mode was pioneered by Beirut-and-Paris-based gallery Gabriel & Guillaume, and the showcases they create demonstrate that there is no better, more powerful formula for exhibiting design than in curated homes, where sophisticated taste meets fine architecture. I cannot think of a greater way to inspire passion for good design and to motivate great taste in contemporary décor than entering a dazzling home furnished in just this way.
The gallery's founders, Nancy Gabriel and Guillaume Excoffier, discovered a decade ago that installing their extraordinary collections of 20th-century design in real interiors in Manhattan's finest towers extends beyond the traditional ways design has been exhibited in the past. With refined, cosmopolitan taste, and by investing in formulating unparalleled spaces, the duo has become New York's premier tastemakers.
In celebration of their new exhibition, I was hosted yesterday by Gabriel & Guillaume at their current pop-up in a duplex overlooking West 57th Street, at the Steinway Hall, one of the most intriguing and daring architecture projects in recent memory. Known as the world's skinniest skyscraper, this tall tower, in so-called Billionaire's Row, was designed by SHoP, with interiors by Studio Sofield. The ambitious residential skyscraper was finely crafted to harken back to the golden age of Manhattan skyscrapers of the 1920s. In fact, it was built on top of the former Art Deco showroom of the iconic piano maker, Steinway & Sons.
The taste of Gabriel & Guillaume is well defined, consistent, and contemporary—modernist, interesting, crispy, exhibiting superb craftsmanship, replete with unusual forms, and devoid of ornamentation. The furniture and objects represent shining moments in design history, when daring forces came to construct design culture. Under their purview, conversations between objects of different eras and varied geographical locations are well established. This is the nature of the 'curated' interior, they explained, to form ensembles that are unique, personal, fresh. In the living room, looking wonderful together, are Joseph Hoffman's iconic Sitzmaschine, created in 1905 in Vienna on one corner, and just opposite, Frank Gehry's Little Beaver Chair and Ottoman in corrugated cardboard from the 1980s.
Shopping the world, they find rare pieces in hidden attics in the French countryside, in Beirut's former grand homes, and in small auction houses. They know just what they are looking for; they employ experts; they consult foundations. Authenticity is extremely important to them and they are mostly interested in rarities, in those defining moments in the story of modern design. Art by Cueto Art Advisory; in partnership with French California; iImages couresy: Gabriel & Guillaume – photos by Christopher Gosney; gallery is open by appointment –  info@gabrieletguillaume.com.