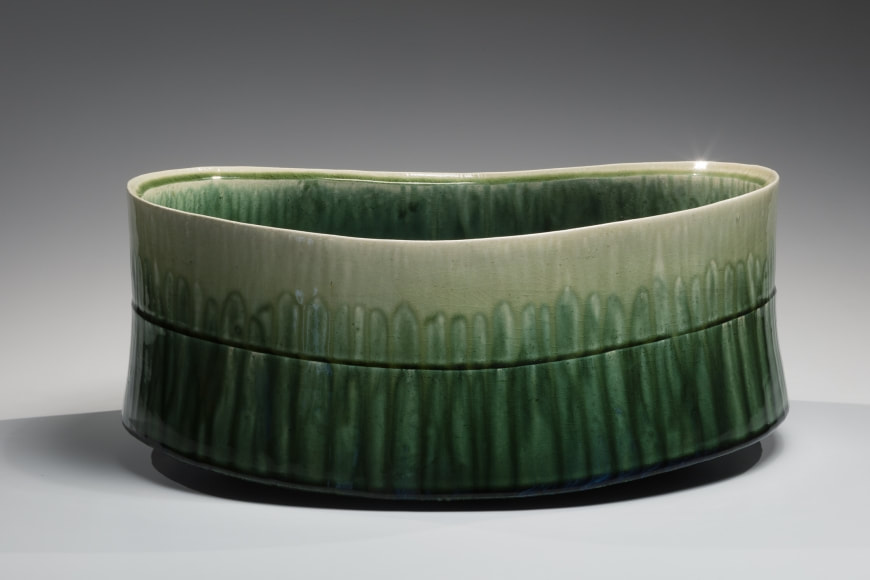 Continued filming the new video series 'The Collector' this week. This online education platform comes to host world's experts who share their experience, expertise, passion, and stories. The program seeks to inspire the viewers to live as collectors, to shape their 'eye' and proficiency, while bringing their knowledge to new levels. It comes to teach how to identify the right pieces, what makes them 'collectible,' and how to build a collection. We will be visiting homes, galleries, auction houses, and other venues in exploring topics such as Japanese ceramics, vintage cars, furniture, contemporary art, photography, watches, jewelry, wine, drawings, handbags, and much more.
Second day filming started with Joan Mirviss at her temple of Japanese contemporary ceramics, Joan B Mirviss Ltd. We explored the new
clay art created in Japan, traditionally seen as the ultimate expression of Japanese spirit, art, and daily life. We looked at the work of f
our artists of two families, working in Mino, Japan. In the afternoon, we visited the stunning Tribeca loft of Bernard Lumpkin and Carmine Boccuzzi, who have
emerged as leading collectors and patrons of black contemporary art. Their family collection is the subject of a new publication titled 'Young Gifted, and Black.' As patrons, they seek to support progress for black art, and to ensure that skin color, gender, and sexual orientation are not barriers to make an impact.
​
Above: Suzuki Tetsu, Gradated Green-Glazed banded Bowl with slightly flaring mouth, 2018, in Glazed Stoneware, in the exhibitions Fathers and Sons at
Joan B Mirviss Ltd
. This series was made possible by the support of
Rago
/
Wright,
s
pecialists in sale
of
modern and contemporary art and design at auction.