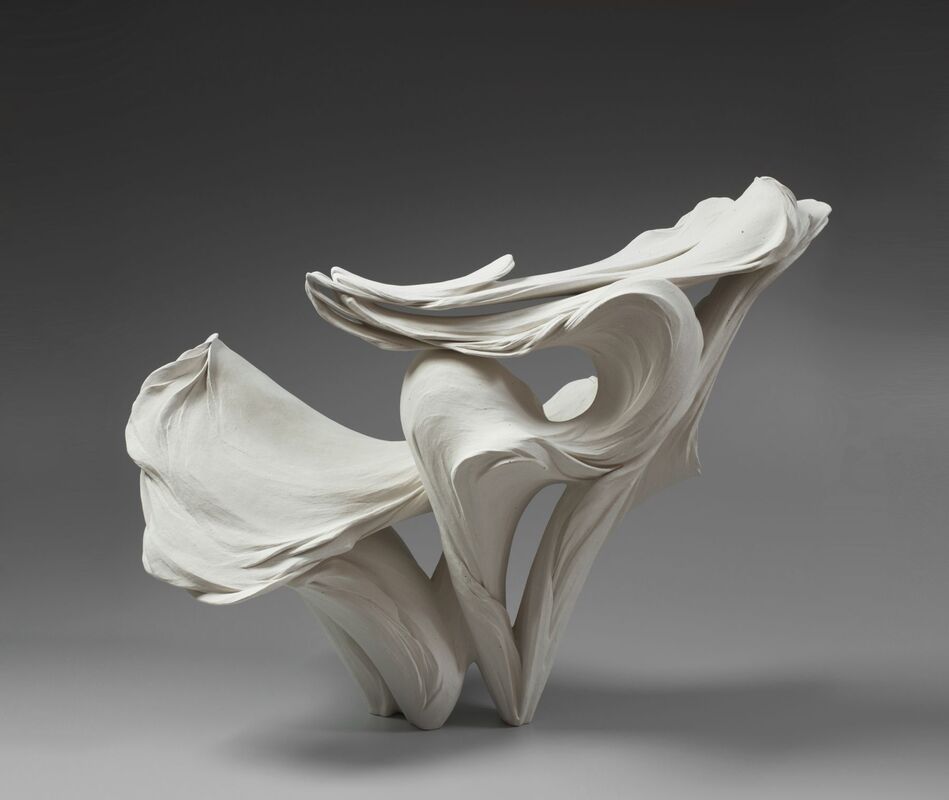 Contemporary Japanese ceramics stand at the top of artistic imagination, traditionally seen as the ultimate expression of Japanese spirit, art, and daily life. Over the past two decades, a new generation of ceramicists have redefined and reshaped clay art, formulating their own personal imaginative statements, and taking ceramics to new horizons. It has become a specialized area of collecting, which attracts passionate and dedicated collectors fascinated with the ambitious achievements in the clay medium.
The exhibition '
Fathers and Sons
' at the
Joan B Mirviss
Ltd presents the work of four artists from two families as its title suggests, from Mino, Japan. It showcases the work of the first generation clay artist and examines the way in which second generation has gained independence when choosing to depart from the legacy of their clay artist ancestors, while honoring the ceramic tradition of Mino, the city of their birthplace.
I found this show to be a great occasion to visit the gallery, to learn how to identify excellence in contemporary Japanese clay art, and to discover what makes it groundbreaking, original, and collectible.
All images courtesy Joan B Mirviss Ltd.
The Collector, Fall 2020
Collecting Japanese Contemoprary Clay Art
With Joan Mirviss, at Joan B Mirviss Ltd, New York
This series is supported by Rago/Wright, specializing in the sale of Fine Art, Design, Ceramics, and Glass at Auction.
Creator & Executive Director: Daniella Ohad
Producers: Daniella Ohad and Howard Silver
Director of Photography: Scott Sinkles
Music: Arthur Hernandez
Editor: Howard Silver
Hair Stylist: Kara Giargia
Makeup: Charivari & Co.