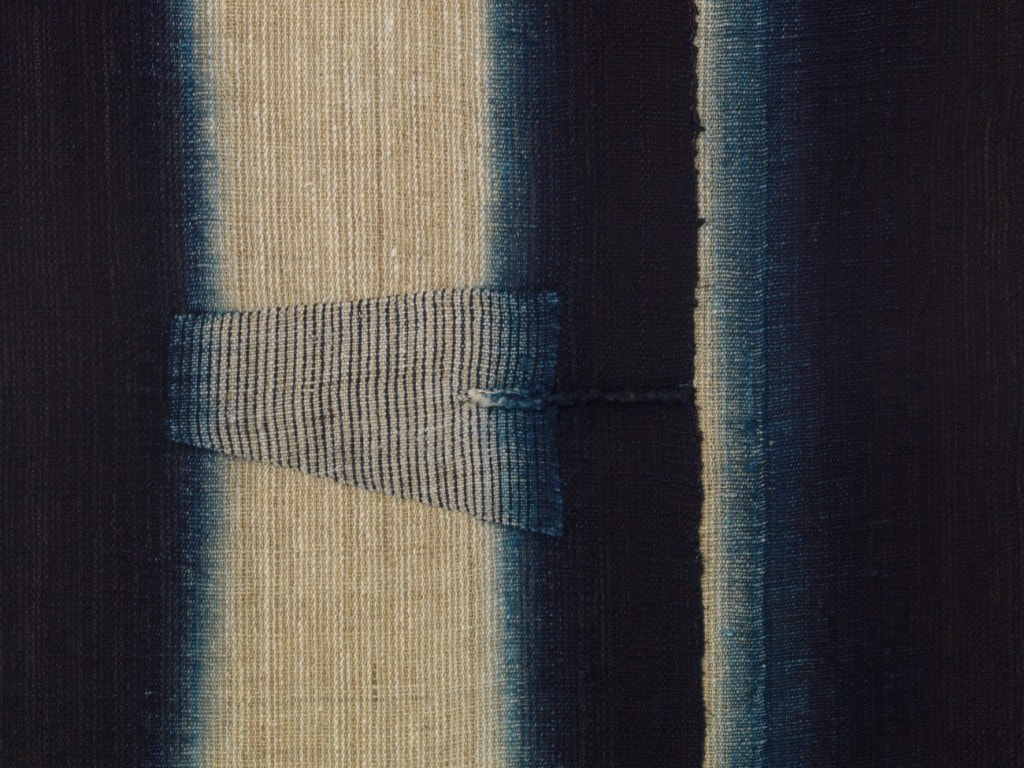 Although it did not originate in Japan, bur arrived there around the 8th century, indigo has become one of the symbolic foundations of Japanese aesthetics, also known as 'Japanese Blue.' What is indigo? It is a blue dye that is produced from those leaves of plants, which release in the most beautiful, richest, deepest blue, a hue which cannot be achieved in any chemical way. There is a certain allure and mystery attached to indigo, and in Japanese tradition, it has become synonymous with the embellishing of traditional costumes and domestic textiles.
This morning, I had the honor to visit the Kyoto studio of Japan's premier indigo artist, Shihoko Fukumoto. With examples in many collections of the world's best museums, endless solo and group shows, and global awards, Fukumoto has used her skills in indigo dyeing to create the most ambitious conceptual contemporary fiber art. Her studio is located just across the narrow, typical Kyoto street from her daughter, renowned ceramicist Fuku Fukumoto, whose studio I was visiting together with her dealer Atsumi Fujita of Sokyo Gallery.
In her long and accomplished career, as she began working with indigo as the key medium of her art in the early 70s, Fukumoto has created installations, tapestries, and three-dimensional objects in a variety of techniques and materials. What I found breathtaking is her art of the kimono, which she began creating in the last decade. In a constant search for the finest and best-preserved of antique kimonos and traditional Japanese tunics, particularly those crafted of such fibers as fibers made of hemp, wisteria, pineapple, and other plants, she creates works of art out of these precious traditional Japanese costumes. By deconstructing and reconstructing them, adding touches of indigo, Fukumoto transforms them into spectacular tapestries.
Visiting the studio, and learning first-hand not only about the unique techniques, but also the stories, and the concept behind her work, were contemporary art is given the most fascinating substantial identities, was a treat. Fukumoto's work will be included in an upcoming exhibition on Japanese art, which will open this spring at the Victoria and Albert Museum in celebrating Tokyo Olympics 2020.