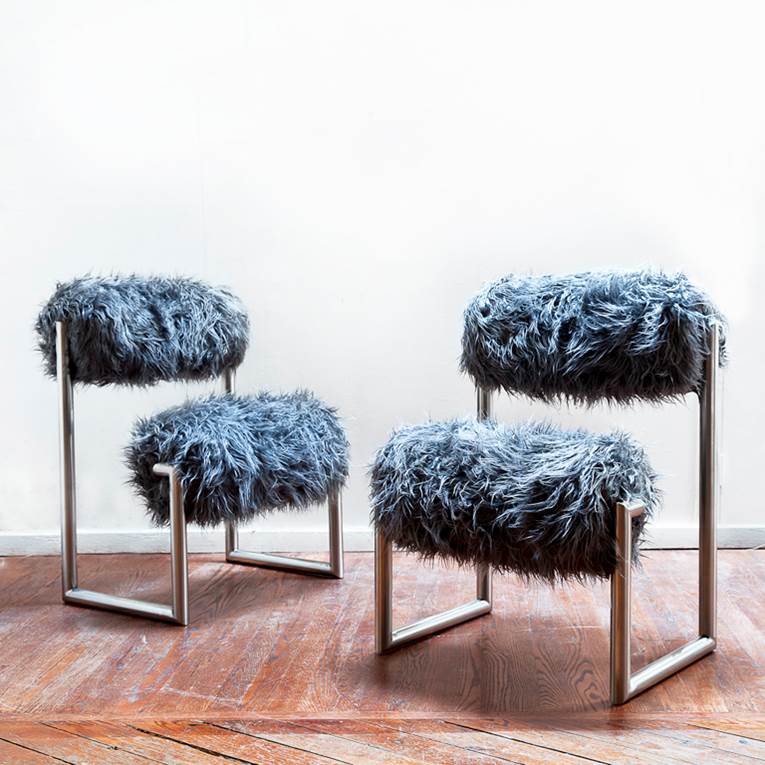 Last week, Italian designer Nanda Vigo (1936-2020) passed away in Milan. In the landscape of Italian design of the 70s, Vigo's work was always progressive, futuristic, multidisciplinary, and conceptual. While she is often associated with the Italian Radical Design Movement, I think that her lamps, interiors, furniture, and installations, are more typical to space-age design, appeared at the time as if they came to visit from other planets. Thanks to the rediscovery of her work by the collectible design market, Vigo was able to witness a reemergence of a public recognition of her legacy. Few know that the Italian designer began her career not in Italy, but in America.
Born in Milan, Vigo graduated from the École Polytechnique Fédérale de Lausanne, and immediately moved to the US, to apprentice at the Frank Lloyd Wright's famed program at Taliesin. But Vigo could not last in the super demanding environment, moved briefly to San Francisco, before returning to Milan in 1959. During the 60s, she became a part of the local design community, rose to prominence, and her career was fully established by the end of the decades.
Vigo's signature style and visual vocabulary were cemented in one project of 1964. It was the interiors of the so-called 'Beetle under the Leaf,' house in Malo, commissioned by Gio Ponti. It is the only interior of hers, which has remained intact. Just to read the names of her projects, 'Yellow House,' 'Black House,' one can understand the sensuality of her oeuvre. Vigo sought to globalize design long before globalization, and promoted the marriage of design, art, and architecture as one discipline. Her 'Golden Gate Floor Lamp,' which she designed in 1968 for Arredoluce was one of the first stylish halogen lamps, and to me, her best. Nanda Vigo was the embodiment of 1970s design. Lets remember her this week.
Above: Courtesy Nicholas Kilner.