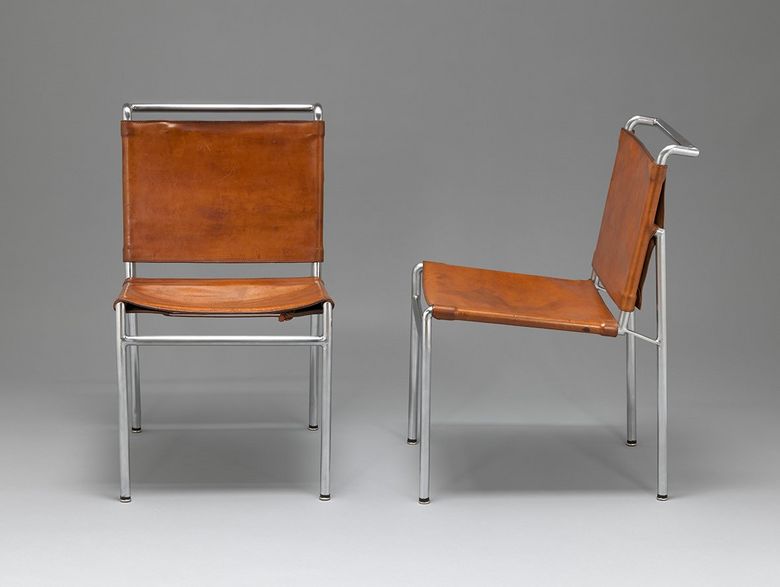 Loved visiting MoMA's exhibition "How Should We Live? Propositions for the Modern Interior" for the third time and leading a tour of this well-curated fascinating show that comes to explore the innovations that the Modern Movement had introduced to the territory of interior design. There is no better place to present this theme as MoMA had taken the role of tastameking for the modernist taste amlost from the day its Department of Archtiecture and Design was founded by Philip Johnson in 1932. The title, borrowed from the iconic poster of the 1927 Werkbund exhibition in Stuttgart which also opens the show (below), comes to suggest the complexity of the modernist interior. Spanned from the 20s through the late 50s, the excellent choice of iconic and private interiors, and their presentation using the collection of MoMA, including furniture, film, textiles, art, and photography, the show contextualizes the modern interior in the most comprehensive way. The show tells the story of the interior and of those created it, demonstrating that the modernist home had been so much more than the physical space it represented, while touching on aesthetic, social, technological, and political issues, and a source for conflicts and debates. I loved the reconstruction of the Velven and Silk Cafe which German designer Lilly Reich created in the Women's Fashion Exhibition in Berlin and which allows the viewers to experience the space.
We learn that it was women who took a crucial role in developing the mythology of the modernist interior: Eileen Gray's E-1027 (1929); Charlotte Perriand's study bedroom from the Maison du Brésil (1959); Lilly Reich's (with Mies van der Rohe) Philip Johnson's apartment in Manhattan; Grete Lihotzky's famed Frankfurt Kitchen (1926–27); and collaborative work of Aino and Alvar Aalto; Ray and Charles Eames; Florence Knoll and Herbert Matter. The exhibition offers a
fascinating and rare insight into the modern interior. The exhibition consists of pieces from the Museum's collection, much of which was gifted by
Jo Carole and Ronald S. Lauder.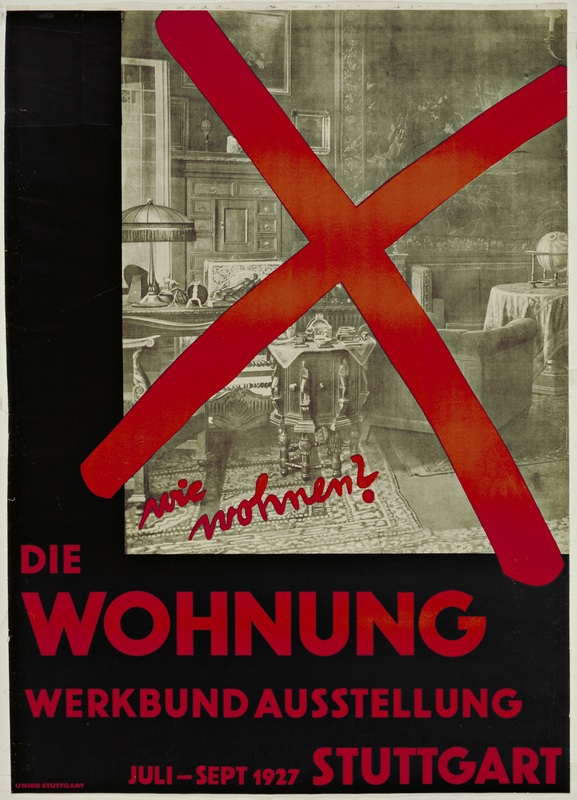 Willi Baumeister. wie wohnen? Die Wohnung (How Should We Live? The Dwelling), Poster for an exhibition organized by the Deutsche Werkbund at the Weissenhofsiedlung, Stuttgart, Germany. 1927.