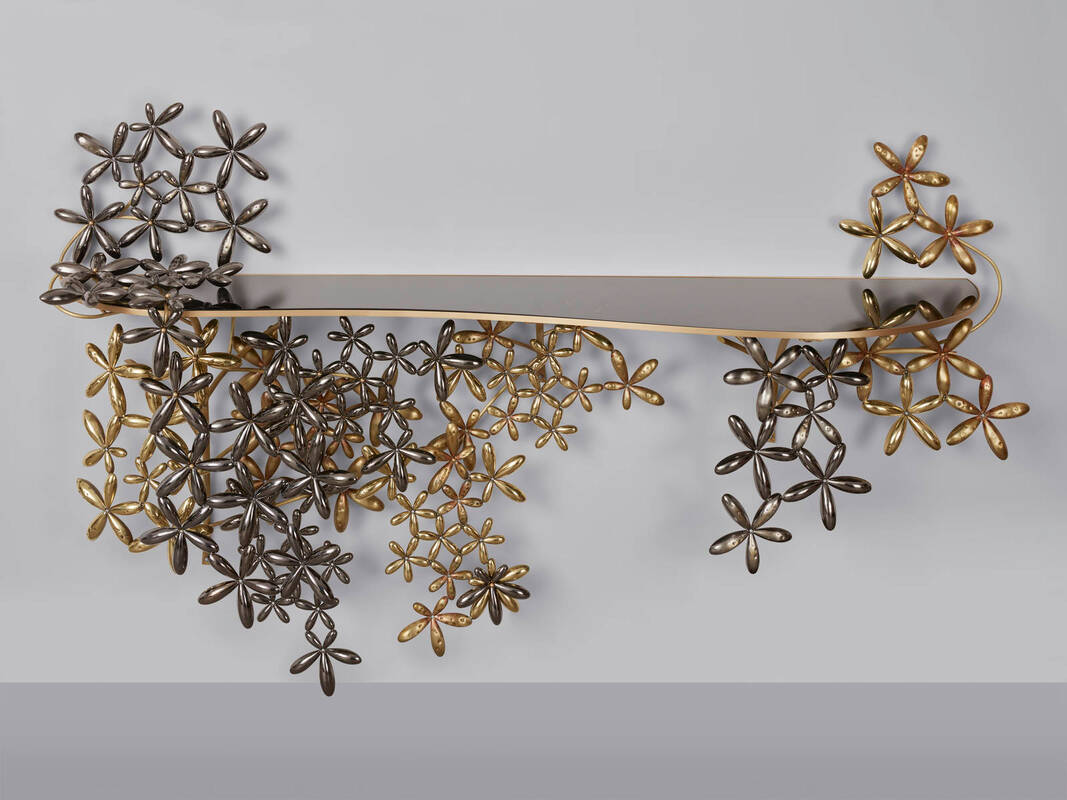 The territory of contemporary collectible design was defined in the 80s by David Gill, who inaugurated his deign gallery in London, and by Pierre Staudenmeyer, founder of the Parisian Galerie Neotu, the two pioneers. The filed has since emerged to become a discipline in its own right, one which stands at
the forefront of style, taste, and the curated interior of the 21st century. Today, three decades after it was born, contemporary collectible design has come to generate gallery and museum exhibitions, global design fairs, scholarly analysis, and monographs, creating by architects, artists, and designers.
To explore the current state of this territory, I invited Béatrice Saint-Laurent, founder of Galerie BSL, and Laure Hélène Joseph, the gallery's Director to the program Collecting Design at the Center for Architecture/AIA this week. They illuminated on the process identifying the artists represented by the Parisian gallery, the complexity of production, politics of exhibiting, and about the efforts in elevating design to a new level. Don't expect to find a four-legged chair, or anything that looks conventional or mass-produced when visiting BSL. The gallery celebrates the extraordinary, the unexpected, the intersection of art, design, and craft.
It is her love for objects and her passion for art that initially brought Saint-Laurent to establish BSL; the gallery will be celebrating its 10th anniversary this summer. The guideline: object created in labor intensive craftsmanship, pieces representing innovative ideas that take design to a new level; those which pose questions rather than provide answers; objects which are inspiring, challenge known conventions, projecting mystery and fantasy. They are produced in one-offs or in limited editions (typically 8 + 4 AP) by the fifteen artists represented by the gallery.

Thank you, Béatrice Saint-Laurent and Laure Hélène Joseph for contributing to the program Collecting Design: History, Collections, Highlights. All images courtesy of Galerie BSL. Above: Taher Chemirikla, Naive Wall Console.