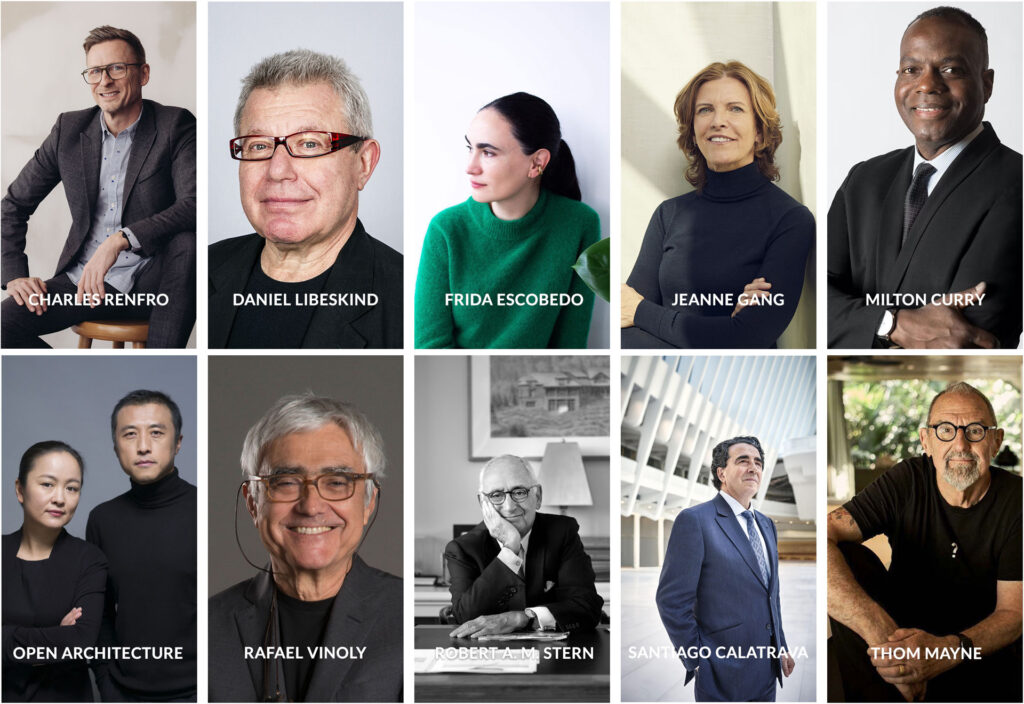 "Someone once asked Goethe what color he liked best. 'I like rainbow,' he said. That's what I love about architecture: If its good, I is about every color in the spectrum of life; if its bad, the colors fade away entirely. From the ruins of Byzantium to the streets of New York, from the peaked rood of a Chinese pagoda to the spire of the Eiffel Tower, every building tells a story, or better yet, several stories."
Daniel Libeskind, Breaking Grounds
Who are the world's most influential architects? Who are those giants who have come to define and shape the profession in its current identity? What can we learn from them?
You cannot fully understand contemporary culture nor design, without knowing the built fabric. Knowing contemporary architecture adds to our aesthetic value, to our taste and confidence, to our ability to enjoy what we see. Architecture: The Legends is a ten-session series, which I curate and host for Christie's Education, opening on October 12th. I will host 10 of the world's most important and intriguing architects, the legends who have established international profiles with their own signatures, designing some of the world's most renowned and important projects. They will provide insight into the evolution of their work, careers, and the state of architecture today. 
In this program, the only one of its kind, I seek to explore and outline architecture and urbanism, and to reveal the way they respond to economics, politics, social reform, spirituality, and aesthetics. This series offers a rare, stimulating opportunity to learn how to 'read,' experience, understand, and enjoy architecture, and to view it as lens through which we can understand our world. It allows the audience to meet the heroes of contemporary architecture, to gain insight into their approaches, references, emotions, methods, and philosophies, and the way they see how architecture is shaping our world.
Join me to the most spectacular design experience of the fall and learn how to 'read,' experience, and enjoy architecture from the world's leading, most influential architects.
Schedule
October 12 – Santiago Calatrava
October 19 – Robert Stern
October 26 – Charles Renfro
November 2 – Thom Mayne
November 9 – Rafael Viñoly
November 16 – Jeanne Gang
November 23 – Frida Escobedo
November 30 – Live recording from Design Miami
December 7 – Daniel Libskind
December 14 – Milton Curry
December 21 – OPEN Architecture – Li Hu and Wenjing