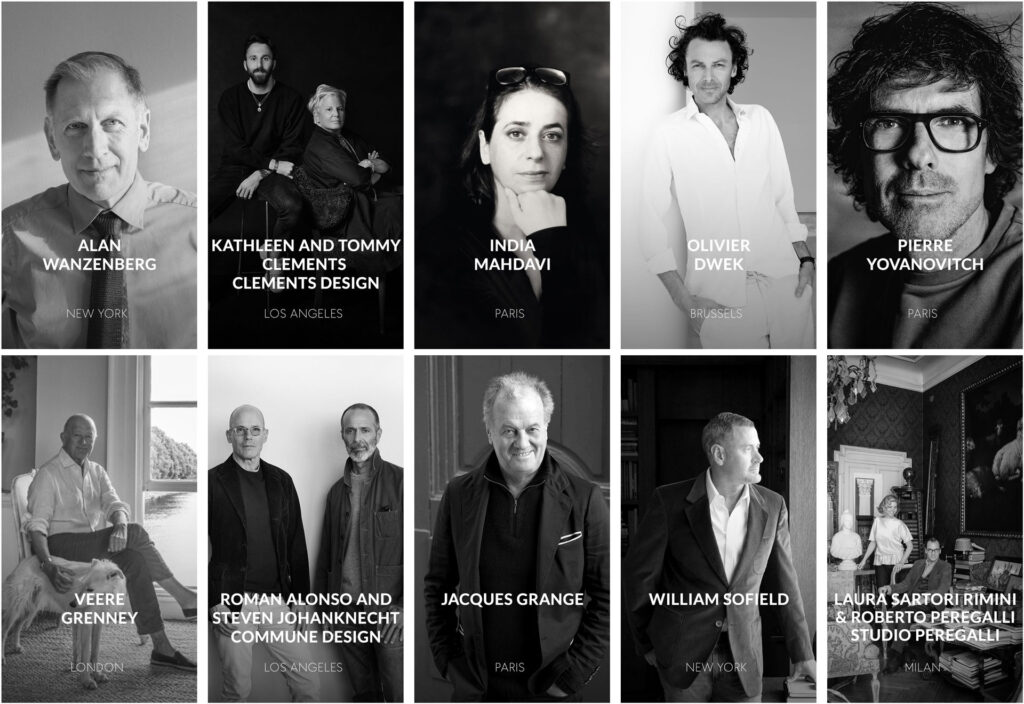 Who are the world's most influential interior designers, those who have achieved unparalleled success, who radiate exquisite taste, and have come to define the quintessential interior of the 21st century? What can we learn from them?
In my new virtual program 'Interior Design: The Legends,' you will meet them. In this unique series, I will conduct interviews with ten legends of the world of interiors, all of whom have been instrumental in shaping the current identity of the field. The program is co-sponsored by AIA New York and will take place on the following dates:
October 8, 15, 22, 29 – 12 pm EST
November 5, 12, 19 – 12 pm EST
December 3, 10, 17, 21 – 12 pm EST
The conversations will explore the designers' professionalism; taste; expertise; inspirations; contemporary principles in materials, colors, and objects; the role of craft in today's interiors; and the relationship between designers and clients in constructing the domestic space. We will highlight the full scope of the interior design practice: luxury, class, taste, collecting, the changing technologies, developing personal identities and signature style, and the relationship between real and ideal interiors; and should the ideal become the real?
The participating speakers have all established international profiles in residential design, known for their own signature idioms, and have designed some of the world's most renown residential projects for clients who are passionate about the culture of design, for collectors, artists, philanthropists, and influencers. They have developed the knowledge and practice of curators, an appreciation for the best design ever created, and have created names for themselves with personal aesthetics which are both contemporary and sophisticated. They will provide insight into the evolution of their work, career, profession, and the state of décor today. They have created what historians will one day describe as the legacy of interior spaces of the early 21st century.
This program is essential for any architect, interior designer, and anyone interested in design culture. It gives a rare opportunity to meet the world's most prolific interior designers, to learn from them, and to ask questions. Participating speakers: India Mahdavi (Paris); Veere Grenney (London); Bill Sofield (New York); Roman Alonso and Steven Johanknecht of Commune Design (Los Angeles); Pierre Yovanovitch (Paris); Kathleen and Tommy Clements of Clements Design (Los Angeles); Alan Wanzenberg (New York); Roberto Peregalli and Laura Sartori Rimini of Studio Peregalli (Milan); Olivier Dwek (Brussels); Jacques Grange (Paris).
This series is registered for a total of 14 units of continuing education credits with the International Design Continuing Education Council – IDCEC.